Kingdom Greyhound Stadium Tralee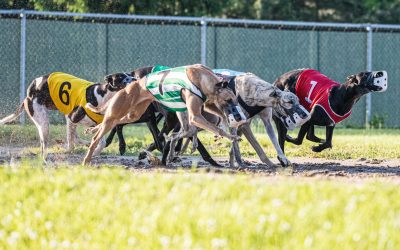 The Kingdom Greyhound Stadium in Tralee, Ireland, isn't just your run-of-the-mill racetrack. It's the place where excitement, tradition, and the luck of the Irish come together for a grand night out. 
Whether you're a seasoned punter or a stag party planner extraordinaire, this iconic venue has all the makings of a memorable evening. So, let's dive into the heart of the action and discover why Tralee Dog Track should be your go-to destination for stag shenanigans!
Kingdom Greyhound Stadium: Where the Magic Happens
First things first, let's talk about this gem of a place – the Kingdom Greyhound Stadium. Situated right in the heart of Tralee, it's the kind of spot that draws folks from near and far. What makes it so special? Well, pull up a chair, and let me spill the beans.
You see, this ain't just any greyhound racing stadium; it's an institution. Known for its thrilling races and electric atmosphere, Kingdom Greyhound Stadium is the go-to destination for a night out with your stag do crew.
Visit the Kingdom Greyhound Stadium!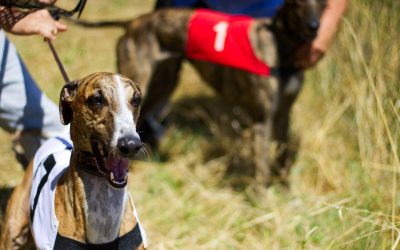 Special Features to Get Your Tail Wagging
Now, let's get to the good stuff – the special features that make Tralee Dog Track stand out. They've got more tricks up their sleeve than a seasoned greyhound racer.
State-of-the-Art Track and Facilities
The track here is top-notch, and the facilities are bang up-to-date. You'll feel like you're part of the action as those sleek hounds zip around the course.
A Feast for the Senses
When it comes to grub and tipples, Tralee Dog Track has you sorted. There's an array of restaurants and bars to choose from, each serving up delectable Irish fare and a fine selection of drinks. Trust me, you won't go hungry or thirsty here.
Friendly Vibes All Around
The atmosphere is as warm as a freshly baked soda bread. The folks at Kingdom Greyhound Stadium are as friendly as they come. They'll make sure you're well taken care of, whether you're a seasoned punter or a newbie.
Special Events Galore
Don't think for a second that this place is only open for the regular races. They've got special events sprinkled throughout the year, like the famous Kerry Derby. Mark your calendar, for these are evenings you'll want to be part of.
Race Nights and Schedules
Now, let's talk turkey—well, greyhounds! Kingdom Greyhound Stadium hosts races on Tuesday, Friday, Saturday, and Sunday evenings. The fun kicks off with the first race at 7:30 pm, and the action keeps going until 10:30 pm.
Stag parties looking for a rollicking time should plan their visit on a Friday or Saturday night. The stadium is buzzing, and the energy is infectious. However, if your crew prefers a more laid-back vibe, the Sunday evening races are perfect. You can check out the full race schedule on the Kingdom Greyhound Stadium website to plan your visit down to the minute.
Stag Party Tips: Winning Big at Tralee Dog Track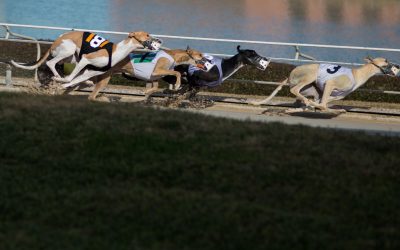 Stag party planners, listen up! We've got some insider tips to make your night at Tralee Dog Track an epic one:
Book Early:

The word's out about this gem, so book your tickets in advance, especially if you're rolling in with a big stag party crew.

Arrive Early:

Get there ahead of the crowd to snag the best seats and place those all-important bets.

Learn the Ropes:

If you're new to greyhound racing, take a few moments to read the rules and regulations. It'll make the experience all the more enjoyable when you know what's happening on the track.

Play Responsibly:

The thrill of betting can be intoxicating, so know your limits and stick to them. It's all about having fun, not breaking the bank.

Feast and Frolic:

Take advantage of the fantastic food and drink options. It's not just about the races; it's about indulging in the Irish culinary scene.

Embrace the Craic:

Most importantly, let loose and have a blast! The energy at Kingdom Greyhound Stadium is infectious, and you're in for a memorable night.
Why Tralee Dog Track is the Stag Party Sweet Spot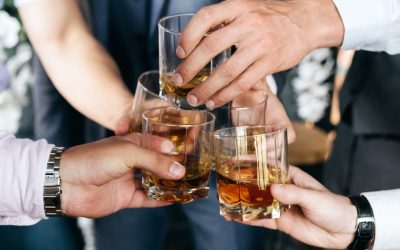 So, why is Kingdom Greyhound Stadium the ultimate destination for stag parties? It's simple: it offers something for everyone in your rowdy crew.
The Thrill of the Races
There's nothing quite like the heart-pounding excitement of watching those sleek greyhounds dart around the track. Place your bets and cheer for your favorites as you chase the thrill of victory.
Cash Splash
Hey, who doesn't love a chance to win some extra beer money? Betting at the Tralee Dog Track adds an element of excitement to your stag party.
Feast Like Kings
The dining options are fit for, well, kings! Whether you're craving traditional Irish fare or gourmet treats, you'll find it here. Plus, you can toast to the groom with a fine selection of beverages.
Socialize and Schmooze
Stag parties are all about bonding and banter, and Kingdom Greyhound Stadium provides the perfect backdrop for both. Swap stories, make new friends, and soak in the lively atmosphere.
Plan Your Ultimate Stag Party at Tralee Dog Track Today!
But enough talk – time for action! Pick up that phone, book a session for your stag party in Ireland, and get ready for the time of your life. Trust me, you won't regret it!