Unleash Your Competitive Spirit: Experience Gaelic Games for Stag Parties in Ireland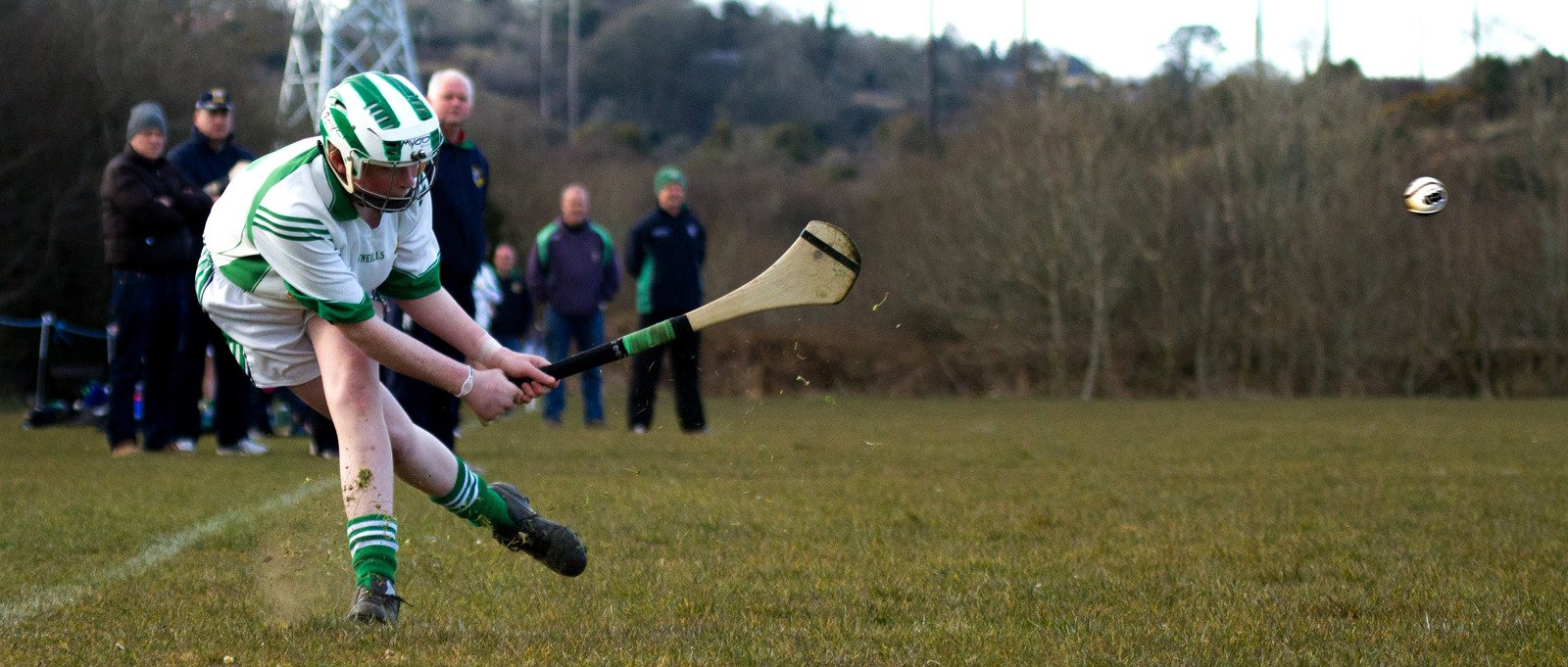 We're about to embark on a grand adventure that'll awaken your competitive spirits like never before. Picture this: a wild combination of fierce athleticism, Irish culture, and downright good craic. We're talking about none other than the magnificent world of Gaelic games!
Now, you might be wondering, "What are these Gaelic games all about?" Well, my friends, they're the beating heart of Irish sports and an integral part of our rich cultural heritage. Gaelic football, hurling, and camogie are the names you'll want to etch into your memories. 
The Thunderous Excitement of Gaelic Football
Imagine a blend of soccer, rugby, and a pinch of madness, and you've got Gaelic football. It's a game where the ball is kicked and punched, and players dart across the field like wild hares. Fast-paced and full of excitement, it's like a thunderstorm brewing in your veins.
The Majestic Artistry of Hurling
And then there's hurling, the jewel of our ancient ancestors. Picture wielding a stick called a hurley, gracefully swinging it like a warrior of old, and sending a small leather ball soaring through the sky. It's a thrilling spectacle that will leave you in awe.
A Cultural Journey
Gaelic games aren't just about kicking balls and swinging hurleys; they're deeply rooted in the historical and cultural fabric of Ireland. So, grab a pint, sit back, and let's dive into the captivating world where sports and Irish identity intertwine.
Gaelic games have been part of our Irish heritage for centuries. They harken back to ancient times when our forefathers would gather on lush fields, engaging in contests of strength and skill. Passed down through generations, these games have become a proud tradition, embodying the spirit of our land and its people.
The Ultimate Stag Party Experience
Incorporating Gaelic games into your stag party itinerary offers a host of benefits:
Gaelic games create moments you'll cherish for a lifetime.
Strengthen friendships through teamwork and healthy competition.
Tailored Activities and Packages
Choose from various options designed for stag parties.
Expert Guidance and Instruction
Experienced instructors ensure a safe and enjoyable experience.
Competitive Entertainment
Experience the thrill of Gaelic games with laughter and excitement.
Versatility and Flexibility
Games can be adapted to suit groups of all sizes and skill levels.
Make your stag party truly exceptional with the exhilaration, camaraderie, and laughter that Gaelic games bring. It's an adventure that guarantees unforgettable memories and lasting friendships. Get ready to kick, strike, and hurl your way to an ultimate stag party experience!
Choosing the Right Venue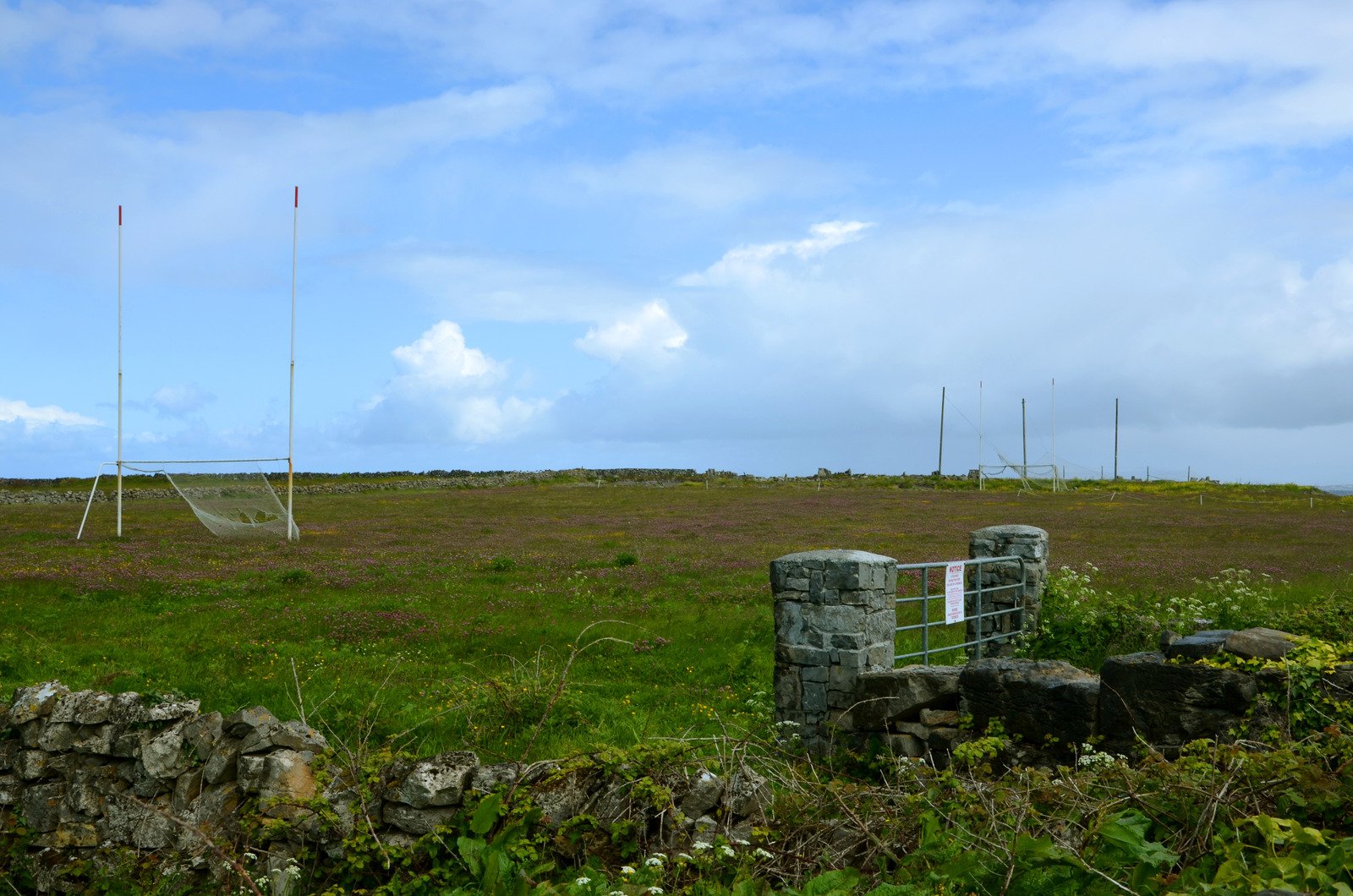 When it comes to Gaelic games, lads, choosing the right venue can make all the difference. Here are some key points to consider and popular venues in Ireland that offer Gaelic games experiences for stag parties in Ireland:
Importance of Venue Selection
The venue sets the stage for an authentic and enjoyable Gaelic games experience.

Look for venues that have dedicated facilities and experienced staff to ensure a smooth and memorable event.

Consider the location, accessibility, and availability of amenities when choosing a venue.
Popular Venues in Ireland
Croke Park
Welcome to the majestic Croke Park, the iconic home of Gaelic games located in Dublin. This legendary stadium holds a special place in the hearts of Irish sports enthusiasts, as it encapsulates the rich history and fervor of Gaelic football and hurling. Croke Park offers much more than just a sporting venue:
Explore the rich history of Gaelic games with guided tours of Croke Park. Learn about the iconic moments, legendary players, and the significance of this hallowed ground.
Engage in interactive exhibits that bring the spirit of Gaelic games to life. Test your skills, learn the intricacies of the games, and immerse yourself in the culture and heritage.
Experience the thrill of playing on the same turf where sporting legends have made history. Take to the field and create your own memories with a friendly game of Gaelic football or hurling.
Páirc Uí Chaoimh
Nestled in the vibrant city of Cork, Páirc Uí Chaoimh stands as a state-of-the-art stadium dedicated to Gaelic games. With its modern facilities and electric atmosphere, it offers an immersive experience that will leave you in awe:
Páirc Uí Chaoimh is a modern stadium that offers world-class facilities for Gaelic games. It provides a professional and immersive environment for your stag party.
Take a guided tour of the stadium and delve into the captivating stories of Cork's sporting heritage. Get a behind-the-scenes glimpse of the venue and soak in the electric atmosphere.
Test your Gaelic games skills on the pitch itself. Feel the rush of adrenaline as you kick points, strike sliotars, and experience the excitement of playing in a top-notch stadium.
Pearse Stadium
Immerse yourself in the enchanting world of Gaelic games at Pearse Stadium, situated in the captivating city of Galway. This renowned venue offers not only Gaelic games activities but also awe-inspiring views of the vast Atlantic Ocean as your backdrop:
Enjoy breathtaking views of the Atlantic Ocean as you engage in Gaelic games activities at Pearse Stadium. The scenic backdrop adds an extra touch of magic to your experience.
Pearse Stadium boasts modern facilities designed to accommodate Gaelic games. From well-maintained pitches to comfortable amenities, everything you need for an enjoyable day is at your fingertips.
Located in Galway, a city known for its vibrant arts scene and traditional Irish culture, Pearse Stadium offers the perfect setting to immerse yourself in the spirit of Gaelic games and local heritage.
Additional Amenities and Facilities
Most venues provide equipment rental, including jerseys, hurleys, and sliotars, ensuring you have everything you need for an authentic experience.

Look for venues that offer changing rooms, showers, and locker facilities, allowing you to freshen up after an action-packed game.

Some venues may have on-site cafés or restaurants where you can refuel and enjoy a post-game meal or celebratory drinks.
Remember, lads, choosing the right venue is crucial for an immersive and unforgettable Gaelic games experience. Consider the amenities, location, and reputation of the venue to ensure your stag party has everything needed for a fantastic time. So, lace up your boots, grab your gear, and get ready to take on the Gaelic games at a venue that will make your stag party truly epic!
Planning and Logistics
Planning a stag party incorporating Gaelic games requires some careful consideration. Here are some tips to help you navigate the logistics and make your event a resounding success:
Group Size and Duration
Determine the size of your stag party group. Gaelic games can accommodate both small and large groups, but it's essential to ensure everyone can actively participate.

Consider the duration of the Gaelic games experience. It can range from a few hours to a full day, depending on your preferences and the packages available.
Equipment and Attire
Check with the venue or activity provider about the equipment provided. Typically, venues offer the necessary gear, including jerseys, hurleys, and sliotars.

Encourage your stag party attendees to wear comfortable clothing and suitable footwear. Sports attire and trainers are recommended to ensure ease of movement on the field.
Special Considerations
Booking in advance is highly recommended, especially if you have a specific date or venue in mind. Gaelic games can be in high demand, particularly during peak seasons or popular times for stag parties.

Be flexible with your schedule. Consider alternative dates or times if your preferred choice is not available. This allows you to secure a spot and ensures a smooth planning process.
Remember, lads, meticulous planning and early booking are key to securing the Gaelic games experience for your stag party. Take into account the group size, duration, and necessary equipment, and be prepared to adapt your plans if needed. With proper planning and attention to logistics, your stag party will be a roaring success, filled with laughter, competition, and unforgettable Gaelic games moments. Get ready to create memories that will be talked about for years to come!
Embracing the Gaelic Games Adventure
Embracing the adventure and camaraderie of Gaelic games is a fantastic way to create lifelong memories. By immersing yourselves in these games, you'll not only experience the excitement of competition but also gain a deeper understanding of Irish culture and traditions. The bonds formed on the field and the shared laughter and banter will strengthen your friendships and leave an indelible mark on your stag party experience.
So, lads, don't hesitate to dive headfirst into the world of Gaelic games. Embrace the thrill, the friendly rivalry, and the genuine sense of camaraderie that these games offer. Whether it's a spirited match at Croke Park, an immersive experience at Páirc Uí Chaoimh, or a breathtaking adventure at Pearse Stadium, the memories you create will be cherished for a lifetime.
Gather your friends for an unforgettable stag party filled with mystery and intrigue in Carrick on Shannon, Kilkenny, and Galway. Let the haunting adventure begin!