Francesco's Fish and Chips
If you're on the lookout for a stag party destination that's as legendary as the craic itself, look no further than Francesco's Fish and Chips. We're not just talkin' about any ordinary fish and chips joint, mind you.  Francesco's Carrick-on-Shannon is the stuff of stag party legends, and we're here to spill the tartar sauce on why it's the bee's knees for a night you won't soon forget.
A Whopping Good Time
As you step into Francesco's Carrick-on-Shannon, a realm of culinary delights unfolds, where the fish is as fresh as the Irish air, and the chips resemble golden nuggets of pure delight. The warm and welcoming atmosphere greets you like an old friend, setting the perfect stage for a lively stag party.
In Francesco's Carrick-on-Shannon, we've crafted a haven where warm hospitality meets an exceptional menu.
It's a place where the freshest ingredients meet skilled craftsmanship to bring you a culinary experience that goes beyond the ordinary. Join us for a stag party that combines comfort, flavor, and the spirit of celebration.
Welcome to Francesco's, where every dish tells a story, and every bite is a journey into the heart of culinary excellence.
Warm Foods and Warm Atmosphere
When you walk into Francesco's, you'll feel right at home. It's got that warm and welcoming atmosphere that's just perfect for a rowdy stag party. The interior is as spacious as a field of clover, so you won't be elbow-to-elbow with your mates. The decor, while simple, gives off a grand old vibe, making you feel like you've just walked into your favorite Irish pub.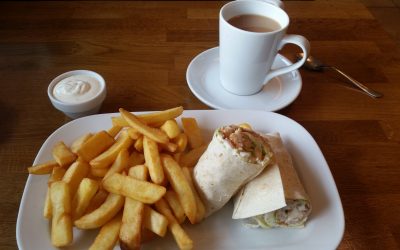 Our dedicated staff takes pride in ensuring your experience is nothing short of fantastic. Always ready to assist, they are well-versed in the menu and ready to guide you through our diverse offerings. Whether you're a fan of our classic fish and chips or looking to explore other culinary delights, rest assured, we've got you covered.
Savor the Warmth: Francesco's Welcomes You with Open Arms"
Step into Francesco's Carrick-on-Shannon and feel the welcoming ambiance envelop you like a comforting embrace. It transcends the ordinary dining experience; it's a sanctuary for the vibrant gathering of a stag party. The spacious interior provides a luxurious sense of space, guaranteeing your celebration is both comfortable and lively—no concerns about cramped quarters here.
While the decor may appear modest, it emanates an enduring charm, reminiscent of your beloved Irish pub, creating the perfect backdrop for an unforgettable experience. Francesco's Carrick-on-Shannon isn't just a place to dine; it's a refuge where every moment is infused with warmth and the promise of lasting memories.
The heart of Francesco's lies not just in its inviting setting but also in its exceptional staff. Picture this: friendly faces, as warm as a summer's day in Connemara, welcoming you with genuine smiles. These hospitality experts know the menu like the back of their hand, ready to guide you through a culinary journey. Feel free to seek their recommendations, whether you're a dedicated fan of fish and chips or seeking a culinary adventure beyond.
Culinary Bliss at Francesco's: A Taste of Local Flavors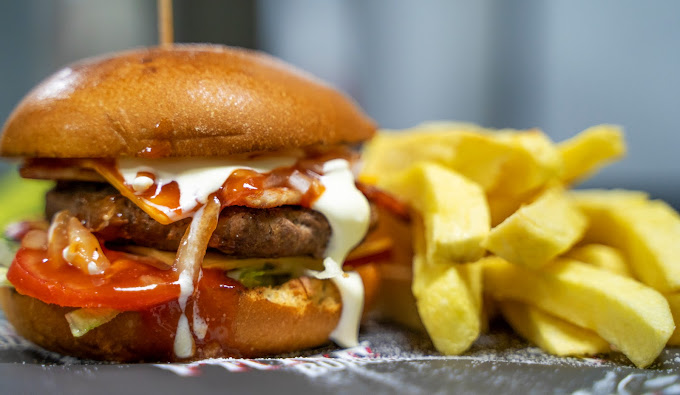 Now, let's delve into the tempting realm of Francesco's Carrick-on-Shannon, where the culinary adventure takes center stage. Imagine this: the local flavors, inspired by the authenticity of your mate Paddy from down the road, guaranteeing a taste that's truly unmatched. And those chips? Meticulously hand-cut and expertly fried, it presents a crispy exterior that reveals a delightfully fluffy interior—a culinary delight for your taste buds.
But the feast doesn't end there; the choices seem to stretch for days. Whether you're craving a hearty burger, a classic pizza, or a refreshing salad, Francesco's caters to every palate. After all, not everyone in the party might be in the mood for the same dish, and that's perfectly fine—no judgment here!
So, whether you're a local enthusiast or a wandering traveler, Francesco's promises a culinary experience that embraces a variety of tastes. Take a seat, relish the diverse choices, and embark on a gastronomic journey that captures the essence of delightful flavors.
Nightlife Unleashed: Francesco's Live Music, Electric Fun
Let's talk logistics, especially when it comes to the prime location of Francesco's for stag parties. Situated right in the heart of Carrick-on-Shannon, accessibility is a breeze, whether you're lodging in a hotel, B&B, or Airbnb. You'll find yourself at Francesco's faster than you can utter "sláinte."
What makes it even better? The strategic placement amid a cluster of bars and pubs ensures that the festivities can continue long after your meal has concluded. The options for a rollicking good time are practically at your doorstep.
Oh, and did we mention the proximity to the River Shannon? Just a stone's throw away, it offers a charming setting for a leisurely stroll or a casual drink, providing the perfect prelude to your celebrations or a serene conclusion to the night. Francesco's not only guarantees a delightful dining experience but also situates you amidst the vibrant pulse of Carrick-on-Shannon's stag party scene.
Unlocking the Ultimate Stag Party Experience
Now, let's dive into what sets the stage for an unparalleled experience: the prime location of Francesco's Carrick-on-Shannon. Situated proudly at the heart of Carrick-on-Shannon, accessibility is a breeze, ensuring seamless access whether you've opted for a hotel, B&B, or Airbnb. We're talking about arriving faster than you can raise your glass for a 'sláinte.'
But the allure doesn't stop there – just steps away, a dynamic array of bars and pubs awaits, promising that the revelry doesn't conclude with your meal. Francesco's Carrick-on-Shannon is more than a dining destination; it's a gateway to a vibrant social scene, ensuring your celebration extends beyond our doors.
What's the Best Way to Experience this Restaurant?
Arrival: Step into a world of hospitality as our friendly staff warmly welcomes your stag party. Your reserved table awaits, setting the tone for an extraordinary night filled with memories.
Appetizers: Ignite your celebration with a tantalizing array of appetizers—think garlic bread, calamari, and mozzarella sticks. The perfect start to a feast that's as delightful as it is indulgent.
Main Course: Embark on a culinary journey with options ranging from the classic fish and chips to other delectable menu delights. Each dish is crafted to perfection, promising a symphony of flavors.
Dessert: Cap off your evening on a sweet note. Indulge your sweet tooth with shared desserts such as decadent chocolate cake, heavenly ice cream, or creamy cheesecake. Because no celebration is complete without a touch of sweetness.
Entertainment: Immerse yourself in the vibrant ambiance with live music and pre-arranged entertainment. Elevate the atmosphere, ensuring that every moment is filled with joy and celebration.
Dancing and Socializing: As the night unfolds, transition seamlessly into the spacious area designed for dancing and socializing. Here, the celebration takes center stage, creating an unforgettable stag party experience. Cheers to a night of revelry, laughter, and camaraderie!
Want to know more about Francesco's Fish and Chips? Click here to visit their website!
So, there you have it, lads. Francesco's Fish and Chips is the ultimate grub hub in Carrick-on-Shannon. It's more than just a place to eat; it's an experience. With delicious food, a cracking atmosphere, and prices that won't break the bank, it's the ideal spot to celebrate your stag party. Don't take our word for it – head on over to Francesco's Carrick-on-Shannon, and let the good times roll! It's an Irish experience you won't soon forget.
The Oarsman Carrick-on-Shannon
Before your groom takes the plunge into the world of married life he needs a grand feast to commemorate the send-off and if you're looking for the perfect place to gather your lads and have an unforgettable time, look no further than The Oarsman Carrick-on-Shannon. An award-winning restaurant in the heart of Leitrim. Here's why it's the ideal spot to host your stag party.
Why Choose The Oarsman Carrick-on-Shannon for Your Stag Party
The Oarsman Carrick-on-Shannon is no ordinary spot. It's a multi-award-winning gem featured in the prestigious Michelin Guide. This family-owned establishment, now run by the seventh generation, understands the importance of offering an exceptional high-quality service-led experience. 
They're not just about serving food and drinks; they're passionate advocates of using well-sourced, quality local, and artisanal ingredients. They know that great food starts with great ingredients.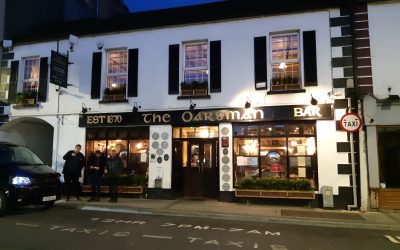 The opening hours are designed to cater to your dining needs throughout the week. Here's a glimpse into when The Oarsman doors are open to welcome you:
Opening Hours:
Monday: CLOSED

Tuesday: CLOSED

Wednesday: Restaurant 5 pm – 8.45 pm

Thursday: Restaurant 12.30 pm – 3 pm, 5 pm – 8.45 pm

Friday: Restaurant 12.30 pm – 3 pm, 5 pm – 8.45 pm

Saturday: Restaurant 12.30 pm – 3 pm, 5 pm – 8.45 pm

Sunday: CLOSED except for Bank Holidays
It's Perfect for Large Groups!
They're well-versed in catering to stag party needs and can accommodate large groups. They even have a private dining room that you can book for a more intimate celebration. Decorated in a traditional Irish style, it has its own bar and lounge area. The private dining room can accommodate up to 20 guests, making it perfect for celebrating with your closest friends. If you need catering, they have that covered too.
A Feast Fit for Kings
No stag party is complete without delicious food to keep you fueled throughout the night's festivities. At The Oarsman Carrick-on-Shannon, you'll find a wide variety of lunch dishes to suit all tastes. Seafood, steak, pasta, and vegetarian options grace their menu. And, for those who prefer bar food, they serve up mouthwatering burgers, sandwiches, and pizzas.
The best part? The food at The Oarsman is always cooked to perfection, and the portions are, let's say, more than generous. Their reputation for using fresh, locally sourced ingredients makes it a must-visit spot for food lovers.
They Have a Grand Selection of Drinks!
A stag party wouldn't be complete without the perfect drinks to toast to the groom-to-be. The Oarsman Carrick-on-Shannon boasts an impressive selection of wines, beers, and cocktails. The bar staff are more than happy to recommend drinks to suit your taste. They also have a great selection of local beers on tap, including classics like Guinness, Smithwicks, and Harp. 
If you're feeling a bit adventurous, they have an array of craft beers from around Ireland to explore.
Entertainment Options to Keep the Party Live
Apart from fantastic food and drinks, The Oarsman offers a host of activities to keep the party going. Whether you're into karaoke, pool, darts, poker, or even golf, there's something for everyone. It's all about making your stag party experience one for the books.
Vibes that Say "Sláinte!"
The Oarsman's atmosphere is nothing short of lively and welcoming. With its traditional Irish décor, think exposed brick walls and wooden beams, it exudes that charming, rustic appeal. And, let's not forget the large open fireplace – perfect for warming up on those chilly winter nights.
The staff here are more than just friendly; they're attentive and ever-ready to help with any requests. They go out of their way to ensure that you have an unforgettable time. A warm Irish welcome is guaranteed!
The Stag Party Package
The Oarsman Carrick-on-Shannon offers an exclusive stag party package that includes a three-course meal, a selection of drinks to quench your thirst, and entry to a nearby nightclub. It's an all-in-one package to ensure your night is nothing short of legendary.
Want to know more about The Oarsman Restaurant, click here to visit their website!
So, if you're on the lookout for the perfect place to celebrate your stag party, we highly recommend The Oarsman for your stag party in Carrick-on-Shannon. With its diverse menu, lively atmosphere, private dining options, and friendly staff, it's more than just a restaurant – it's the ultimate stag party destination. Raise your glasses, enjoy the food, and toast to unforgettable memories. Sláinte!
Taaffes Bar Galway
Lads, are you looking for a place to get turned up on your groom-to-be's last hurrah? If you're planning a stag party and find yourself in the enchanting city of Galway, there's one place you absolutely cannot miss: Taaffes Bar Galway. Let's dive into the heart and soul of this timeless establishment that's as Irish as the shamrock itself.
A Pub that is Etched in Galway's History
Established in 1801 (yes, you read that right), this place is older than your great-grandfather's granddad! It's like stepping into a time machine and finding yourself smack-dab in the middle of history.
The atmosphere is warm and inviting, with exposed brick walls, wooden beams, and a fireplace that could thaw out even the frostiest of souls. It's the perfect blend of old and new, with traditional Irish knick-knacks mingling with modern touches. In other words, it's a snug little haven where the past and present coexist in harmony.
Taaffes Bar Drinks 
Whether you're a fan of the black stuff, prefer a fine Irish whiskey, or fancy a sweet liqueur, Taaffes Bar has your back. When it comes to beer, you've got a whole lineup of Irish legends to choose from: 
Guinness 

Smithwicks

Murphy's Irish Red

Kilkenny

Hop House 13. 
They're like a who's who of Irish brews, and they all know how to put a smile on your face.
Taaffes Bar Whiskeys
Now, if whiskey's your jam, you're in for a treat. Taaffes stocks a dazzling array of Irish whiskeys:
Jameson

Tullamore Dew

Irish Mist

Sheridan's
Taaffes Bar also crafts some mean cocktails like Irish Coffee, Baby Guinness, and other classics. And if you've got a sweet tooth, you can't go wrong with Baileys Irish Cream, either straight up or mixed into a coffee or a cheeky cocktail.
So, whether you're a beer connoisseur, a whiskey aficionado, or just looking for something that tickles your fancy, Taaffes Bar is like the ultimate beverage playground.
Taaffes Bar Food
Are you yearning for some good old Irish comfort food? 
The bangers and mash are a must-try. Imagine succulent sausages perched on a cloud of creamy mashed potatoes, all smothered in a rich gravy. It's the kind of dish that warms your heart and fills your belly.
For those craving a taste of the sea, the fish and chips are a fan favorite. You'll be served freshly battered cod, fried to a golden perfection, alongside crispy chips and a tangy tartar sauce. It's a classic that never fails to hit the spot.
Taaffes Bar Music
Taaffes is renowned for its traditional Irish music sessions, and let us tell you, it's like a sonic trip to the heart of Ireland.
Fiddles, flutes, and bodhráns take the stage and captivate the audience with soul-stirring melodies. Whether you're an Irish music enthusiast or just love a good tune, this is the place to be. You'll be clapping your hands, tapping your feet, and probably singing along before the night is through.
For the Sports Fanatics
But that's not all, lads and lasses. Taaffes Bar is more than just a place to drink and be merry; it's also a hub for sports enthusiasts. The walls are decked out with memorabilia honoring Galway's sporting heroes, a testament to the city's athletic prowess.
If you're a sports fanatic, you're in for a treat. Whether it's rugby, hurling, football, or any other sport that gets your heart racing, Taaffes is the place to catch all the action. 
The lively atmosphere and camaraderie among fellow sports fans make it the ideal spot to cheer on the local teams and soak in the passion of Irish sport.
Have a Drink at this Historic Pub!
Whether you're a local looking for a familiar haven or a best man seeking an authentic stag party in Galway experience, Taaffes Bar is the place where you'll find warmth, craic, and a taste of the true spirit of Ireland. So, lads, mark this spot on your stag party map. It's the kind of place where you can raise a glass to good times, good friends, and good old Irish fun. Cheers to Taaffes Bar Galway!