The Ultimate Wedding Planning Guide: From Stag and Hen Parties to the Big Day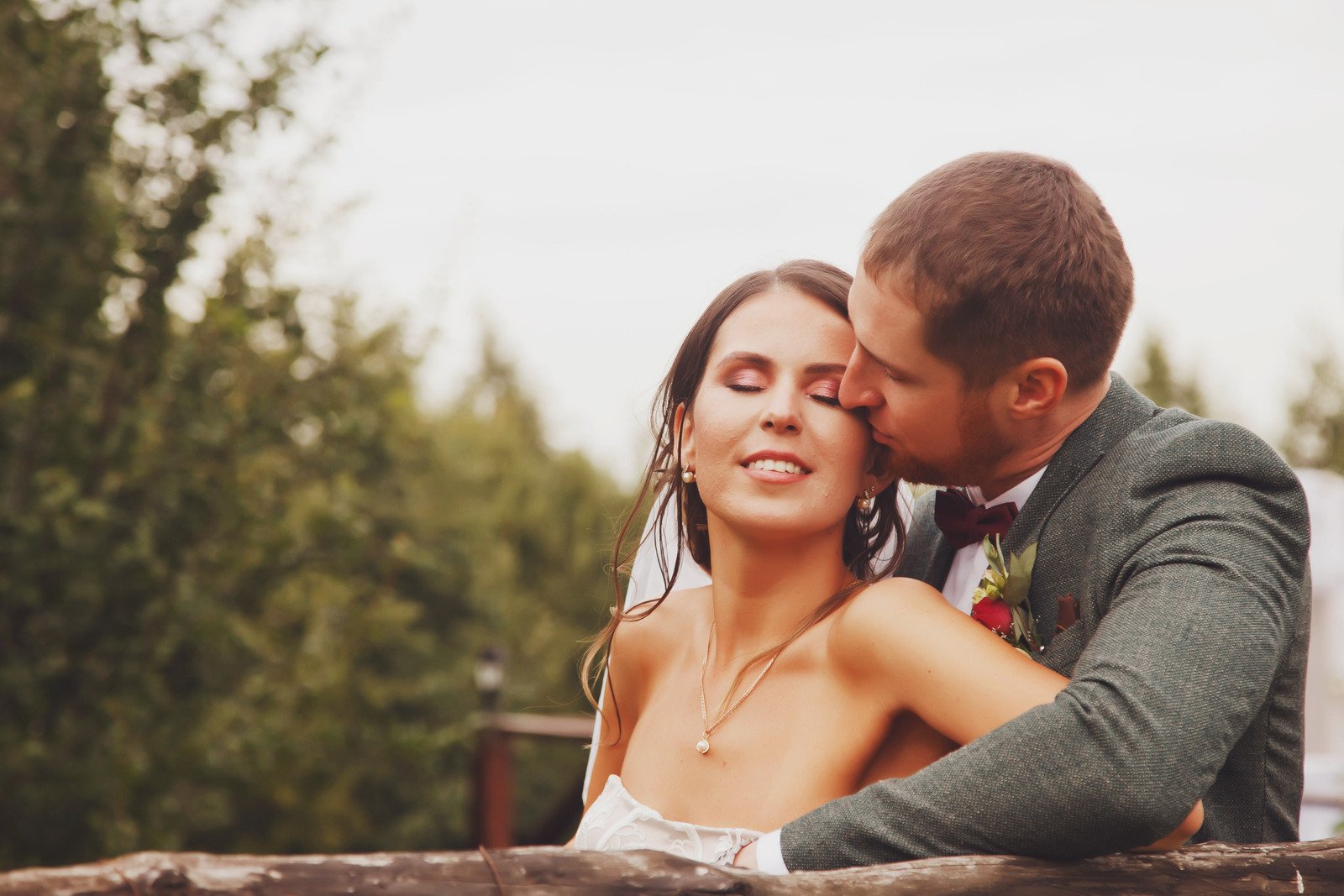 Now, we all know that planning a wedding can be a bit of a whirlwind. From the intricate details of the ceremony to the scrumptious wedding cake that deserves its own chapter, there's a lot to consider. But let's not forget the events leading up to the grand finale—the stag and hen parties! In this wedding planning guide, we'll be your trusty tour guides, leading you through the maze of stag and hen party planning with a healthy dose of humor and a twinkle in your eyes.
We'll leave no stone unturned as we navigate the treacherous terrain of choosing the perfect theme, organizing unforgettable activities, and handling logistics like seasoned professionals. You'll soon discover that planning these pre-wedding festivities is an art form, where creativity and laughter blend seamlessly.
Stag Party Planning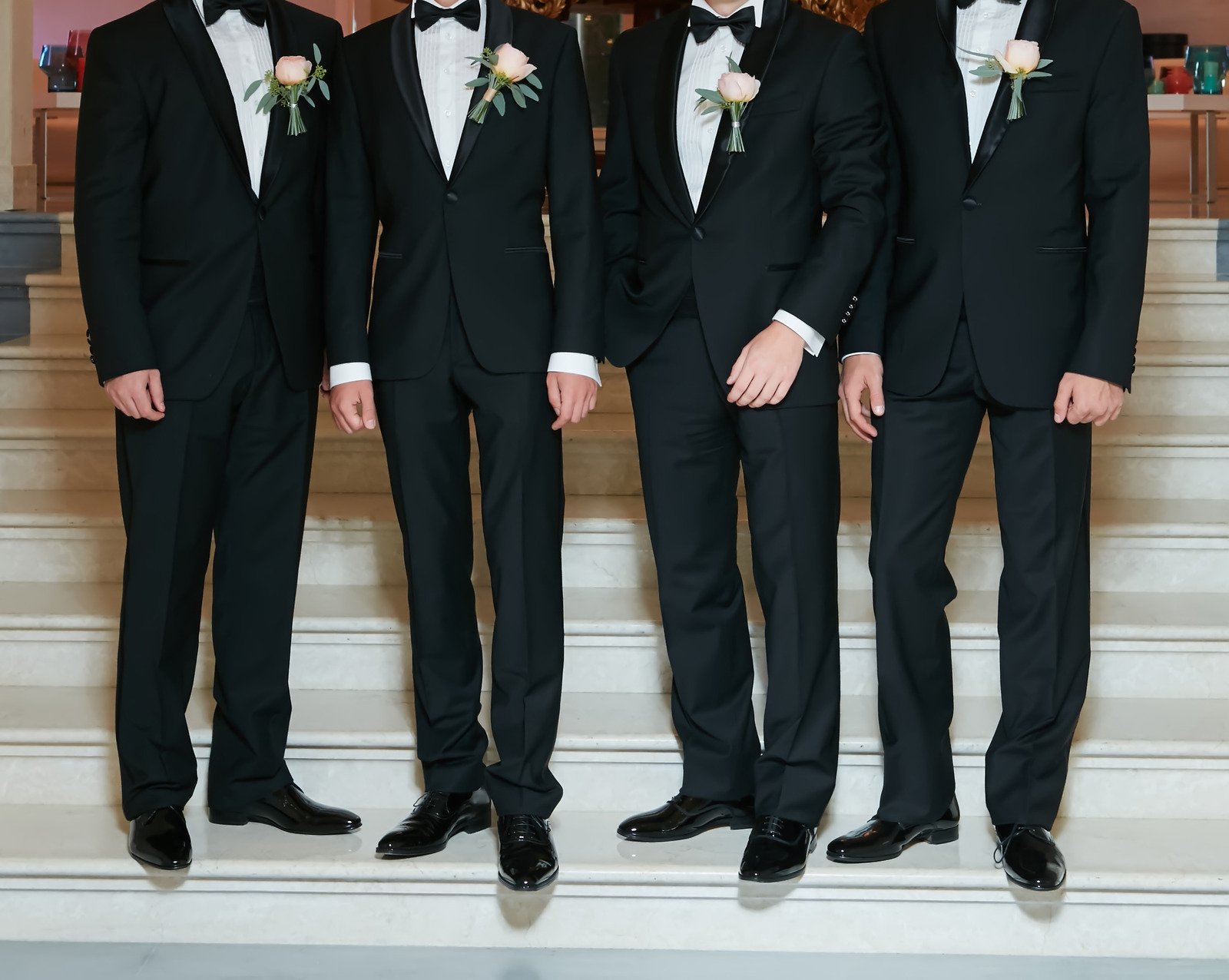 Organizing Stag Party Activities
Alright, lads, let's move onto the exhilarating realm of stag party activities. This is where the real fun begins! Here are some cracking suggestions to make the groom's send-off a legendary adventure:
Adventure Sports Extravaganza
Unleash your inner daredevils with adrenaline-pumping activities. Whether it's paintball, go-karting, quad biking, or even bungee jumping, the options are endless. Get the blood pumping and create memories that'll make the groom's heart race long after he says, "I do."
Outdoor Escapades
If your stag crew is more of the nature-loving kind, embrace the great outdoors. Plan a hiking or camping trip, organize a fishing expedition, or go kayaking in picturesque waters. The groom will appreciate the chance to soak in the beauty of nature before tying the knot.
Tailored Experiences
Consider the groom's interests and craft a personalized experience just for him. Is he a whiskey connoisseur? Arrange a distillery tour and tasting session. Is he a golf enthusiast? Plan a day on the green with some friendly competition. Tailoring the activities to his passions will ensure a stag party that truly hits the mark.
Pub Crawl and Games
Let's face it, lads, no stag party is complete without a pub crawl. Hit the town, explore the finest Irish pubs, and raise your glasses to the groom-to-be. Spice things up with some pub games like darts, pool, or even a hilarious scavenger hunt throughout the night.
Hen Party Planning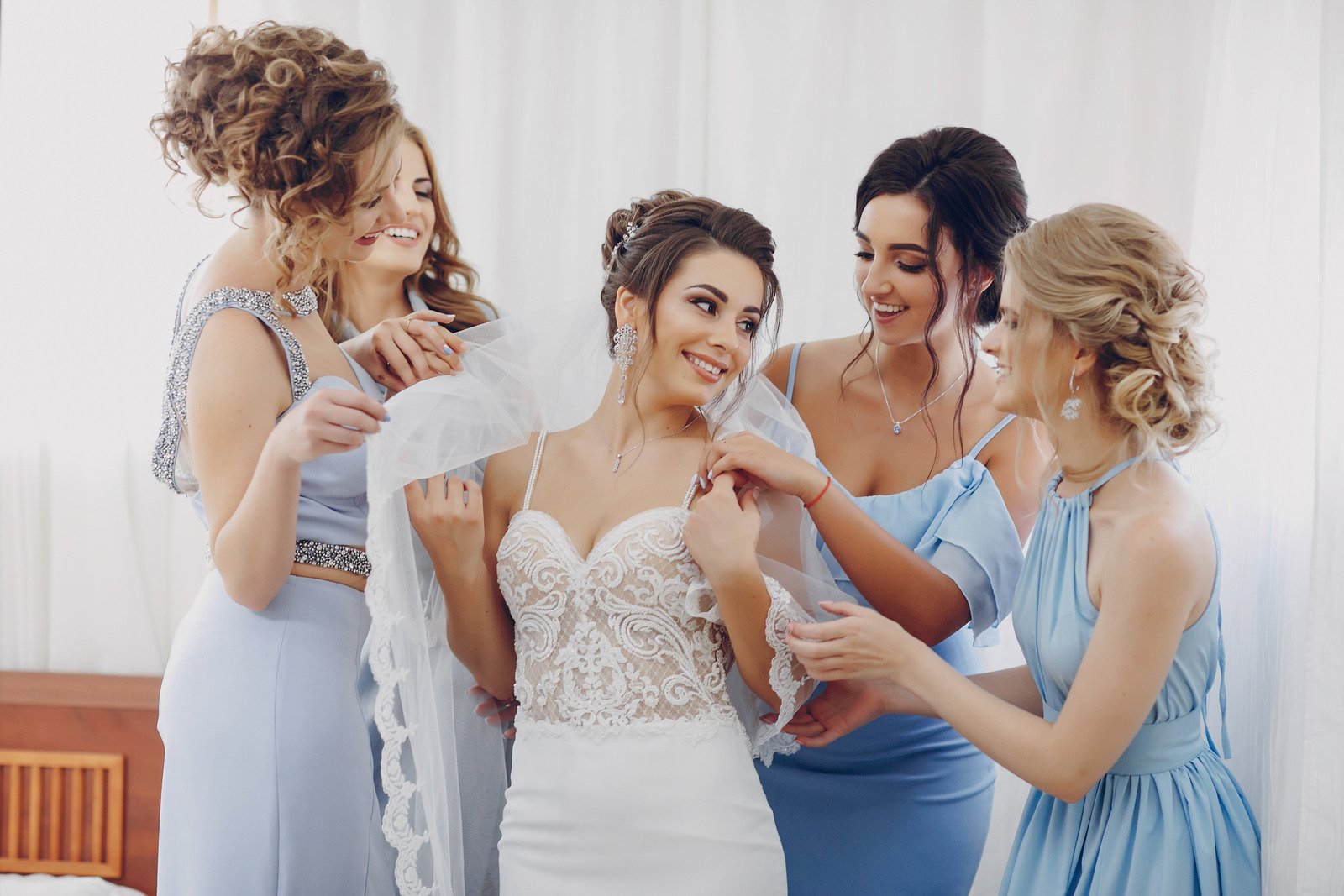 Planning Hen Party Activities
It's time to dive into the delightful realm of hen party activities. Get ready to create moments of joy, laughter, and unforgettable bonding with these fabulous suggestions:
Pampering Spa Retreat
Treat the bride and her entourage to a day of relaxation and rejuvenation. Book a luxurious spa retreat where everyone can indulge in massages, facials, and manicures. It's a chance to unwind, destress, and leave all worries at the door while creating a tranquil and pampering experience.
Creative Workshops
Unleash your inner artists and crafters with creative workshops. From pottery and painting classes to floral arrangement or cocktail making workshops, there's a wide array of activities to choose from. Let everyone's creativity shine and take home a unique memento of the celebration.
Destination Getaway
For those seeking a memorable adventure, plan a destination hen party getaway. Whether it's a weekend at a beach resort, a city escape, or an adventurous retreat in the mountains, immersing yourselves in a new environment creates lasting memories and fosters deep connections among the ladies.
Fun-Filled Games and Challenges
Inject laughter and friendly competition into the celebration with an array of games and challenges. From scavenger hunts and trivia nights to dance-offs and karaoke showdowns, let the good times roll. It's a chance to let loose, create hilarious memories, and bond through shared laughter.
Now lads and lasses, as you plan the stag and hen party activities, remember these essential aspects to ensure a comfortable and inclusive environment for all attendees:
Consider Individual Preferences
Take into account the preferences and comfort levels of the groom, bride and the attendees. Ensure that the activities chosen align with their interests and create an atmosphere where everyone feels included and at ease.
Keep in mind the financial considerations of all attendees. Choose activities that are accessible to everyone and offer alternatives or customizable options to accommodate different budgets.
Communication and Collaboration
Foster open communication and collaboration among the stags and hens. Involve the groom and bride's closest friends and family in the planning process to ensure that the activities reflect their desires and create a celebration that is truly meaningful.
Wedding Planning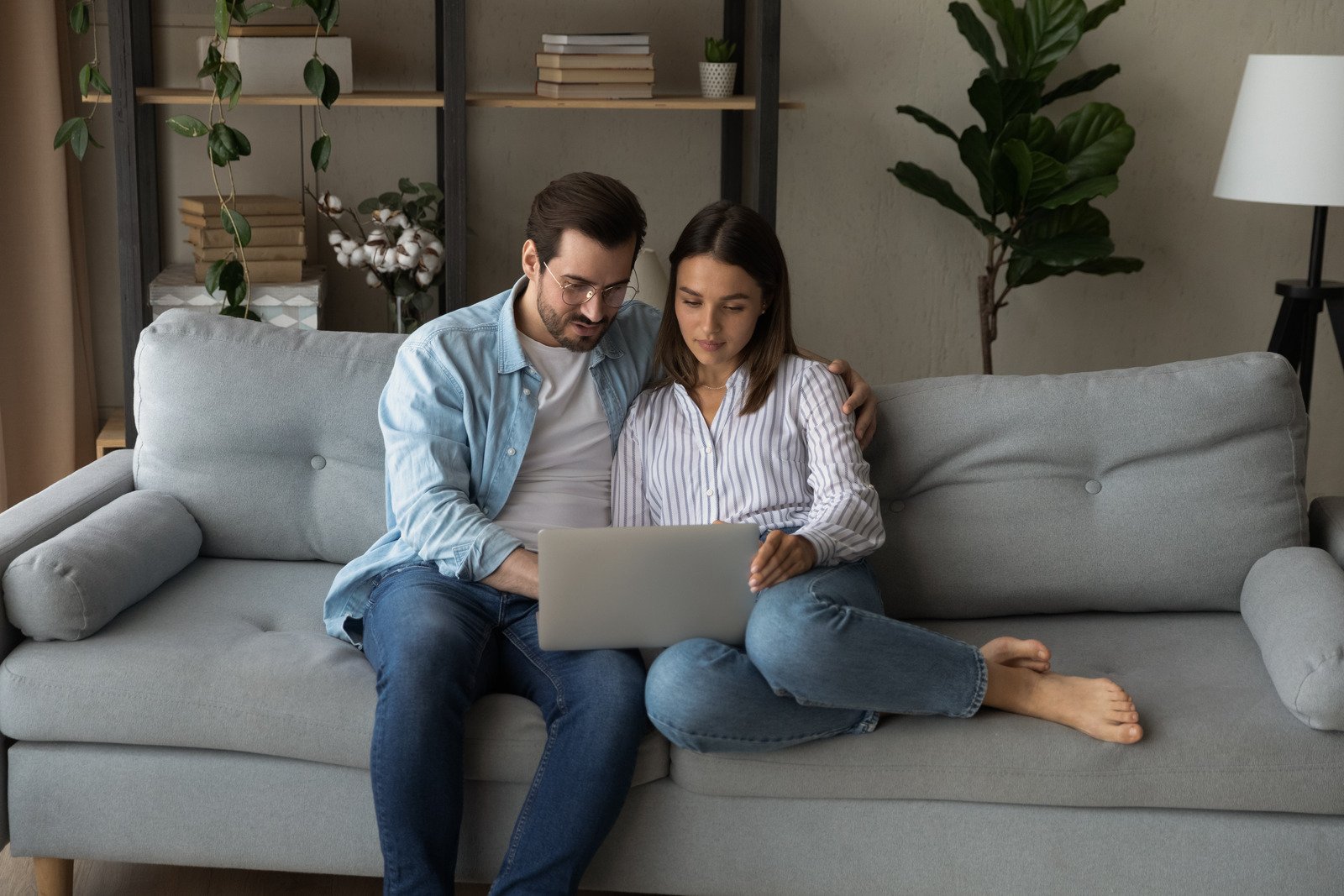 Setting a Wedding Budget
Ah, the sweet sound of wedding bells is in the air! Now, before we dive headfirst into the our enchanting wedding planning guide, let's talk about the essential foundation: setting a wedding budget. While it may not be the most glamorous part of the process, trust me, lads and lasses, it's a crucial step that will ensure a smooth and stress-free journey to "I do." Here's how to approach it:
The Importance of a Realistic Budget
First things first, setting a realistic budget is vital. It helps you keep track of your expenses, avoid unnecessary financial strain, and make informed decisions throughout the planning process. So, sit down with your partner, grab a pint or a cup of tea, and discuss your financial capabilities and priorities.
Allocating Funds to Different Aspects:
Once you have your overall budget, it's time to allocate funds to different aspects of the wedding. Consider the following key areas:
This often takes up a significant portion of the budget. Research various options and find a balance between your desired location, capacity, and culinary delights.
From the bride's gown and groom's suit to bridesmaid dresses and accessories, don't forget to allocate funds for looking your best on the big day.
Create the perfect ambiance by setting aside funds for stunning floral arrangements, decorative elements, and lighting.
Photography and Videography
Capture the cherished moments forever by investing in professional photographers and videographers who will freeze time and tell your love story through their lenses.
Ensure a memorable celebration by setting aside funds for live bands, DJs, or other entertainment options that will keep the party alive and kicking.
Stationery and Invitations
Allocate funds for beautifully designed invitations, save-the-date cards, and other stationery items that set the tone for your wedding.
Wedding Planner or Coordinator
If you choose to enlist the help of a wedding planner or coordinator, consider allocating a portion of your budget to their expertise and guidance.
Remember, lads and lasses, flexibility is key. Prioritize what matters most to you as a couple, and be prepared to make adjustments along the way. By setting a realistic budget and allocating funds wisely, you'll be well on your way to creating a wedding that is both magical and financially manageable.
Selecting the Wedding Venue
Now that we have our budget securely in place, it's time to embark on the thrilling quest of selecting the perfect wedding venue. The venue sets the stage for your love story, so let's delve into the considerations that will guide you toward making the right choice:
Capacity and Guest List
First and foremost, consider the number of guests you plan to invite. Ensure the venue can comfortably accommodate your loved ones while still maintaining an intimate and welcoming atmosphere. You don't want your guests packed like sardines or lost in a vast empty space.
Location, Location, Location
The location of your wedding venue is key. Consider factors such as accessibility for guests, proximity to accommodation options, and the overall ambiance you desire. Whether it's a charming countryside estate or a trendy urban loft, let the location complement your wedding vision.
Aesthetic Appeal and Atmosphere
Picture your dream wedding, lads and lasses. Think about the ambiance and aesthetic you envision. Are you dreaming of a rustic barn, an elegant ballroom, or a whimsical garden? Look for venues that align with your desired theme and style, ensuring a cohesive and visually stunning experience.
Amenities and Services
Explore the amenities and services offered by the venues on your shortlist. Do they provide catering services? Are there bridal suites or dressing rooms available? Consider these aspects to ensure a seamless and convenient wedding day experience for both you and your guests.
Budget-Friendly Options
Keep your budget in mind when selecting a wedding venue. Research different venues and compare their costs, packages, and inclusions. Don't be afraid to negotiate or inquire about off-peak season discounts or weekday rates. Remember, finding the perfect venue doesn't have to break the bank.
Wedding Theme and Decor
Ah, lovebirds, it's time to sprinkle some magic and weave a captivating theme into the fabric of your wedding day. The right wedding theme and decor will create an ambiance that reflects your unique love story. Here are some ideas to ignite your imagination:
Rustic Romance
Embrace the charm of the countryside with a rustic-themed wedding. Incorporate natural elements like wooden accents, burlap, mason jars, and wildflowers. Think cozy barn venues, whimsical outdoor settings, and warm candlelight to set the mood for an enchanting celebration.
Vintage Elegance
Transport your guests to a bygone era with a vintage-inspired wedding theme. Incorporate delicate lace, vintage china, antique furniture, and soft pastel colors. Pay attention to the finer details, from the bride's attire to the table settings, to create a nostalgic and elegant atmosphere.
Modern Chic
For those who adore contemporary aesthetics, a modern chic theme is the way to go. Clean lines, minimalist decor, and bold color schemes can create a sleek and sophisticated ambiance. Incorporate geometric shapes, metallic accents, and modern floral arrangements to bring your vision to life.
Enchanted Garden
Let your love blossom in an enchanted garden setting. Surround yourselves with lush greenery, cascading floral installations, and fairy lights. Incorporate elements of nature, such as moss, ivy, and fresh blooms, to create a whimsical and romantic atmosphere that feels straight out of a fairy tale.
When selecting your wedding theme and decor, keep these tips in mind:
Reflect Your Personalities
Choose a theme that resonates with you as a couple. It should be a reflection of your personalities, interests, and shared experiences. Let your love story shine through the chosen theme, creating a day that feels uniquely yours.
Ensure that the theme flows consistently throughout the wedding, from the invitations and ceremony to the reception and even the little details like place cards and favors. Consistency will create a cohesive and visually pleasing experience for you and your guests.
While it's tempting to go all out with elaborate decorations, remember that sometimes less is more. Strive for a balance between elegance, creativity, and simplicity. Focus on a few statement pieces or design elements that make a significant impact rather than overwhelming the space.
Managing Wedding Invitations
The joyous task of managing wedding invitations! It's a delicate dance of etiquette, organization, and ensuring that your nearest and dearest are there to witness your love-filled union. Here's how to navigate this essential part of wedding planning:
Guest List Creation
Begin by creating a comprehensive guest list that includes close family, friends, and loved ones. Consider your budget, venue capacity, and the overall atmosphere you wish to create. Remember, the guest list should reflect those who hold a special place in your hearts.
Sending Save-the-Dates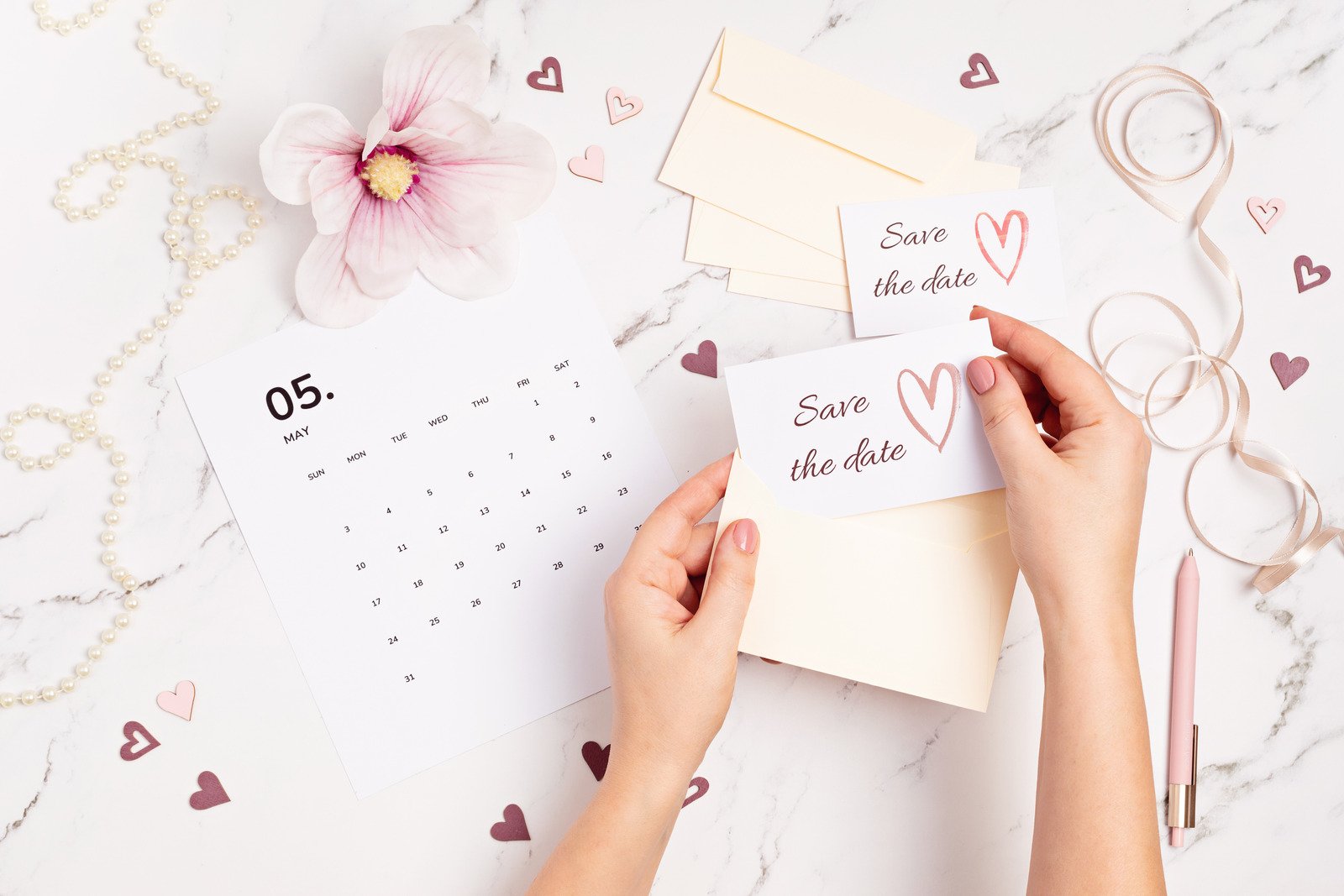 Once you have a preliminary guest list, it's time to send out save-the-date cards. These should be sent well in advance to give your guests ample time to mark their calendars and make any necessary arrangements. Include key details like the wedding date, location, and a brief note of excitement.
Designing and Sending Invitations
When it's time to send the official wedding invitations, choose a design that reflects the overall theme and style of your wedding. Include all the essential information, such as the date, time, venue, RSVP details, and any additional instructions. Ensure that the tone and wording of the invitations match the formality of your wedding.
RSVP Management
To effectively manage your guest list and ensure an accurate headcount, include a response card or RSVP instructions with the invitations. Set a reasonable RSVP deadline and provide multiple methods for guests to respond, such as email, phone, or an online RSVP platform. Keep track of the responses promptly and follow up with any non-responders to confirm their attendance.
Etiquette and Considerations
Adhere to wedding invitation etiquette by addressing the invitations correctly, including appropriate titles and formalities. Consider plus-ones and children on the invitation, if applicable, and provide clarity on any specific dress code or accommodations. Be mindful of cultural or religious customs that may influence your invitation wording or design.
Photography and Entertainment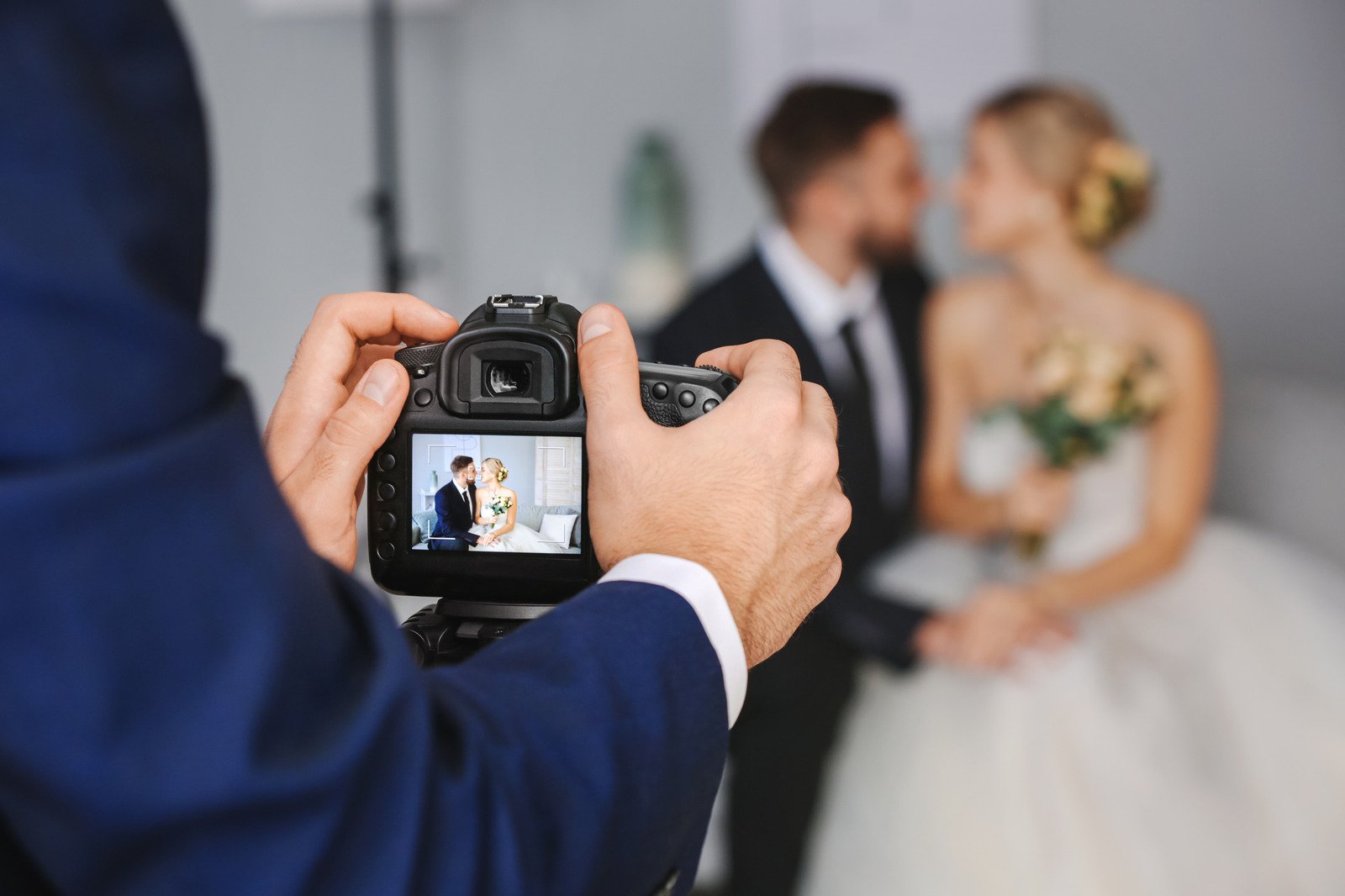 A picture is worth a thousand words, and on your wedding day, you'll want to capture every precious moment and emotion. Let's delve into the world of photography and entertainment to ensure that your wedding is a day filled with magical memories:
Capturing Memorable Moments
When selecting a wedding photographer, look for someone who understands your vision and style. Schedule a consultation to discuss your expectations, preferred photography style (such as documentary, classic, or artistic), and must-have shots. Make sure they have experience in capturing weddings and a portfolio that resonates with you.

To add an extra touch of magic, consider including engagement or pre-wedding photoshoots. It allows you to build rapport with your photographer, get comfortable in front of the camera, and create additional memories leading up to your special day.
Wedding Entertainment
Elevate the celebration with captivating entertainment that will leave your guests in awe. Consider these options:
Hire a talented band or musicians who can set the mood with live music that complements your wedding style. Whether it's a romantic string quartet, a lively jazz band, or a versatile cover band, live music adds an enchanting and personalized touch.
DJs and Dance Floor Delights
If you and your guests love to dance the night away, hiring a skilled DJ is a fantastic choice. They can curate playlists tailored to your musical preferences and keep the energy high on the dance floor.
Surprise and engage your guests with interactive performers like magicians, dancers, or acrobats. They can add an element of surprise, amusement, and wonder, creating an unforgettable experience for all.
Set up a photo booth complete with props and backdrops, allowing your guests to let loose and capture fun and candid moments throughout the night. It's a fantastic way to create instant keepsakes and memories that will be cherished for years to come.
Wedding Catering and Cake
Darlings, let's turn our attention to one of the most delectable aspects of wedding planning—catering and cake. Indulge your taste buds and impress your guests with these delightful considerations:
Catering Options
When selecting your wedding catering, consider your preferences, budget, and the overall vibe of your wedding. Some options to explore include:
Treat your guests to an elegant multi-course meal, where they can savor each culinary masterpiece in a refined dining setting. This option allows for a sophisticated and intimate atmosphere.
Opt for a more interactive dining experience with a buffet or food stations. This gives your guests the freedom to choose from a variety of dishes and customize their plate to their liking. It encourages mingling and adds a touch of informality.
Food Trucks or Pop-Up Stalls
For a more casual and trendy affair, consider having food trucks or pop-up stalls offering a range of delectable cuisines. It's a fun and unique way to satisfy different tastes and create a lively and vibrant atmosphere.
Menu Considerations
Whether you opt for a formal dinner or a more relaxed catering style, keep these considerations in mind:
Take note of any dietary restrictions or allergies your guests may have, such as vegetarian, vegan, gluten-free, or nut-free options. Ensure there are delicious alternatives available for everyone to enjoy.
Local and Seasonal Delights 
Embrace the flavors of the season and the local cuisine to add a touch of authenticity and freshness to your menu. Incorporating locally sourced ingredients not only supports local businesses but also adds a unique touch to the culinary experience.
Signature Drinks and Beverage Selection
Enhance the celebration with signature cocktails or a curated beverage selection. Craft unique and personalized drinks that reflect your taste and complement the overall theme of your wedding.
Wedding Cake Inspiration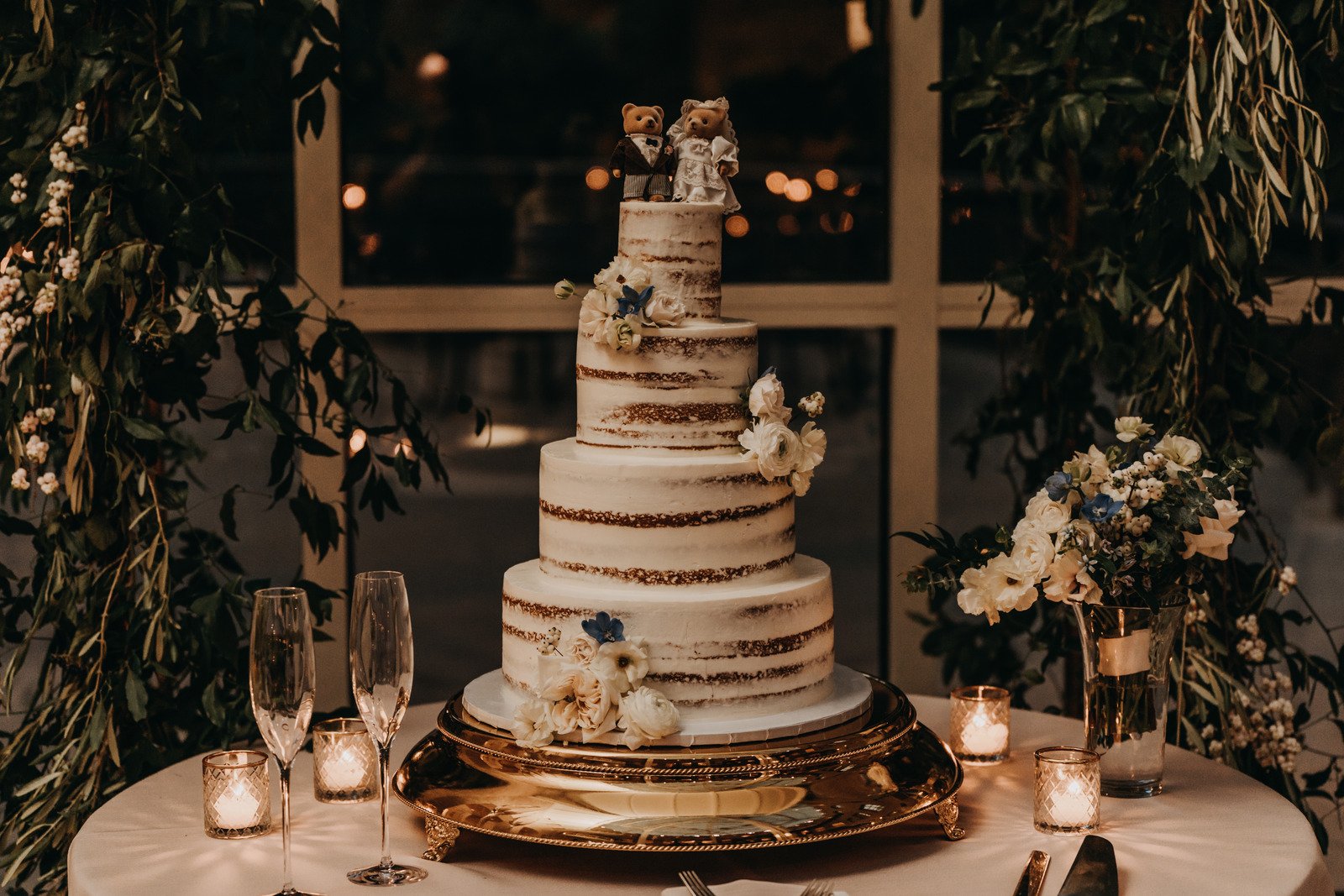 The wedding cake is the centerpiece of your dessert table, and it deserves to be a sweet masterpiece. Consider these inspirations for your cake design:
A timeless and sophisticated tiered cake with delicate fondant detailing or intricate lace patterns. Opt for flavors like vanilla, chocolate, or a delightful combination that will please everyone's taste buds.
Embrace a sleek and contemporary cake design with clean lines and minimal decoration. Consider a single-tier cake adorned with fresh flowers or a smooth buttercream finish for a chic and understated look.
Let your imagination run wild with whimsical cake designs that reflect your personality and interests. Think themed cakes, vibrant colors, and playful fondant or sugar decorations that bring a sense of joy and wonder to your dessert table.
Wedding Favors and Gifts
Ah, the art of expressing gratitude and spreading joy through wedding favors and gifts. Let's explore delightful ideas to thank your guests and show appreciation to your beloved bridal party:
Unique Wedding Favors
Create custom-made favors that reflect your wedding theme and incorporate personal touches. Engrave guests' names or initials on small trinkets like keychains, coasters, or mini photo frames. These keepsakes will serve as cherished reminders of your special day.
Treat your guests to delectable edible favors. Consider homemade treats like cookies, chocolates, or jars filled with locally sourced honey or jam. Package them in adorable containers or customized packaging for an added touch of sweetness.
Embrace sustainability by opting for eco-friendly wedding favors. Offer small potted plants, seed packets, or reusable items like bamboo straws, tote bags, or personalized water bottles. These eco-conscious favors will not only delight your guests but also contribute to a greener world.
Transportation and Logistics
Let's ensure a smooth and seamless journey for you and your loved ones on your wedding day. Here's a guide to organizing transportation and managing logistics:
Wedding Day Transportation
Arrange transportation for the bridal party, including the bride, groom, bridesmaids, groomsmen, and any other members involved in the processional. Consider options such as luxury limousines, classic cars, or even stylish party buses to make a grand entrance.
If your ceremony and reception venues are in different locations or if you have a significant number of out-of-town guests, consider providing transportation to ensure their convenience. Renting shuttle buses or arranging for group transportation can alleviate the stress of navigating unfamiliar areas.
Logistics and Timelines
Create a detailed timeline of the day's events, including arrival and departure times for each location. Share this timeline with all parties involved, including vendors, bridal party members, and transportation providers, to ensure everyone is on the same page.
Establish clear communication channels with your transportation providers to coordinate logistics effectively. Provide them with the necessary addresses, contact information, and any specific instructions or preferences.
Consider conducting a rehearsal or dry run with the transportation providers and the bridal party to familiarize everyone with the routes, parking, and any potential roadblocks. This will help mitigate any unforeseen challenges on the actual wedding day.
Seating Arrangements
Thoughtful seating arrangements can enhance the comfort and enjoyment of your guests. Consider these tips:
Seat guests with others they are familiar with or who share similar interests to encourage engaging conversations and a relaxed atmosphere.
Take note of any special needs or considerations for certain guests, such as elderly or disabled individuals. Ensure they have easy access to seating and facilities.
Create a harmonious blend of family, friends, and acquaintances at each table to foster new connections and promote a lively and inclusive atmosphere.
Now, lovelies, armed with this guide, it's time to embark on your wedding planning journey. Take these insights, make them your own, and create a celebration that reflects your love and personality. Cheers to an extraordinary wedding filled with love, laughter, and unforgettable moments!
Contact us for your stag party events.