Taaffes Bar Carlingford
If you're looking for the ultimate stag party night destination, look no further than the legendary Taaffes Bar Carlingford. Nestled in the heart of the medieval wonderland that is Carlingford, County Louth, Taaffe's Bar is more than just a pub; it's a slice of Irish history wrapped in craic and crowned with the promise of unforgettable nights.
A Castle of Good Times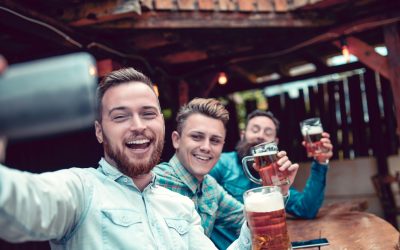 First things first – can we just talk about the fact that Taaffe's Bar is housed in a 17th-century castle? Yep, you read that right. Picture yourself stepping into a time warp, where the walls tell tales of centuries gone by and the air is filled with a buzz that only comes from a place with such rich history. 
As soon as you cross the threshold, you're greeted by an atmosphere that's as cozy as your favorite sweater and as lively as an Irish jig.
Where Every Night is a Celebration
Live music? Check. Delicious food? Double check. Taaffe's Bar is like a symphony of good times where you can expect a foot-stompin', soul-lifting, music-infused experience. Imagine sitting back with your mates, clinking pints of the finest Irish brews, while the tunes of fiddles and bodhráns fill the air. 
It's the kind of place where you'll find yourself dancing a merry jig with complete strangers, because at Taaffe's, everyone's a friend you haven't met yet.
A Feast Fit for a Stag Party
Ah, the food! It's not just any food – it's hearty, comforting, and oh-so-Irish. From the classic bangers and mash that could make your taste buds sing, to the crispy perfection of fish and chips that'll have you wondering if you've been teleported to the coast, every bite is a little taste of Ireland on your plate. 
And let's not forget the shepherd's pie, the ultimate comfort food that wraps you in a warm embrace with every forkful.
Raise Your Glass, Lads!
What's a stag party without a proper toast? Taaffe's Bar has a drink selection that'll make your stag do feel like the grandest of celebrations. From a wide array of Irish beers that are as refreshing as a sea breeze, to a selection of wines and spirits that'll have you raising your glass in good cheer, you're spoiled for choice. 
Feeling fancy? Dive into their cocktail menu and let the mixologists work their magic.
Stag Party Shindigs Done Right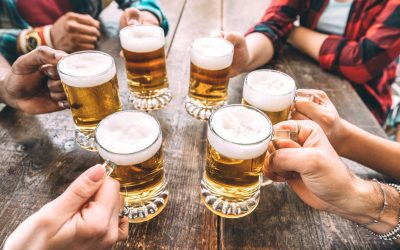 Now, let's get down to the nitty-gritty – why is Taaffes Bar Carlingford the prime spot for stag parties? Well, for starters, it's a place where the word "boring" doesn't exist. With ample space to dance, socialize, and make memories that'll be laughed about for years, Taaffe's is a playground for grown-ups who refuse to grow up.
The staff here are not just friendly, they're like the magical leprechauns of hospitality, making sure your every need is met with a smile. And if you've got a band of mates who love a good tune, you're in luck – live bands are a regular feature, turning the already electric atmosphere into something truly electrifying.
Stag Party Tips Straight from the Leprechaun's Mouth
Thinking of throwing your stag party bash at Taaffe's Bar? Well, buckle up, lads, because here are some tips to ensure you have an unforgettable time:
Book Ahead:

Stag parties are as popular as a pot of gold, so make sure you book your spot well in advance to secure your place in this slice of Irish paradise.

Give 'Em the Heads Up:

Let the staff know you're celebrating a stag party – they'll sprinkle a little extra magic to make the night unforgettable.

Disco Fever:

If dancing is your crew's jam, consider snagging a table in the disco bar. The only thing better than dancing like no one's watching is doing it with your best mates.

Plan Your Feast:

To avoid those hungry growls, pre-order your food and drinks. This way, you'll spend more time celebrating and less time waiting.

Spread the Joy:

The staff work hard to make your stag party epic, so be sure to leave a tip that shows your appreciation. After all, it's the Irish way!
Experience Your Legendary Night at Taaffes Bar Carlingford!
Dance the night away, feast like kings, and create memories that'll be talked about until the next pint is raised. If you're ready to infuse your stag party with a dash of pub magic, then Taaffe's is waiting with open arms and a frothy pint. Sláinte!
But enough talk – time for action! Pick up that phone, book a session for your stag party in Ireland, and get ready for the time of your life. Trust me, you won't regret it!