Four Seasons Monaghan
Looking for the ultimate stag party accommodation? Four Seasons Monaghan is your top choice. Located just a stone's throw away from the famous Carrick-on-Shannon stag party hub, this hotel offers everything you need for an epic celebration.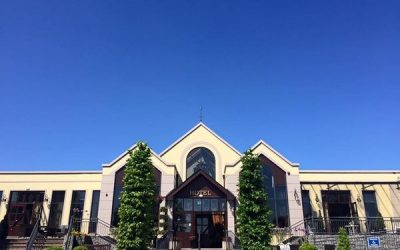 Owned by the delightful Clann McKenna Members, Frank and Anne Marie McKenna. Let's have a proper chat about why this place is the bee's knees for stag parties and all-around good times!
A Rich Irish Legacy
Four Seasons Monaghan has been around since 1970, and it's like the wise old Irish storyteller who's seen it all. From weddings that'll melt your heart to rollicking dinner dances, this place has hosted 'em all. It's got a legacy that's stronger than a pub's Guinness game.
Luxurious Rooms Fit for Royalty
You wake up in a room fit for a leprechaun royalty. The beds are softer than a baby's sigh, there's a telly the size of a small village, and you've got your own fancy bathroom. 
You'll feel like a proper Irish lord or lady throughout your stay at Four Seasons Monaghan.
4Fit Leisure Club
Now, if you're thinking, "I could use a bit of relaxation," then the 4Fit Leisure Club is your pot of gold. Take a dip in the pool, let the sauna and steam room work their magic, or chill in the bubbling Jacuzzi. They even have classes like yoga and Pilates to keep you in shape – it's like a mini-Irish spa day for your mind, body, and soul.
Bar & Restaurant
The Still Bar & Restaurant is where the real magic happens. Their chefs whip up culinary delights that'll have you licking your plate clean. From hearty Irish dishes to international flavors, it's a menu fit for a king. And don't get me started on the wines and beers – you'll be spoiled for choice.
Perfect for Celebrations
If you're planning a shindig, Four Seasons Monaghan is your pot of gold. Their banqueting suites can fit up to 200 of your nearest and dearest (or a few friendly strangers if you fancy). The event planners will make it a celebration to remember, whether it's a wedding, christening, or a big birthday bash.
Epic Stag Party Packages
Now, lads, pay attention! Four Seasons Monaghan has some top-notch stag party packages to make your last hurrah legendary!
Stag Party Basic:

Two nights in a cozy room, breakfast, and full access to the leisure facilities. Starts at €140 per stag sharing.

Stag Party Deluxe:

Three-course meal at the Still Bar & Restaurant, drinks for toasting the groom, and a stag party pack. Starts at €180 per stag sharing.

Stag Party Ultimate:

The Deluxe package plus a local brewery visit, a pub crawl, and a night at a nightclub. Starts at €220 per stag sharing.
Each package includes everything you need for a blast, like luxury rooms, delicious dinner, hearty breakfast, access to the leisure club, and more. You can even add a second night B&B for just €40 per person sharing to keep the craic going.
Outdoor Adventures
But wait, there's more! Four Seasons Monaghan has a load of add-on activities for the outdoorsy types:
Quad biking:

Get your engines revving and explore the Irish countryside.

Paintballing:

Run, hide, and have a blast in this group activity.

Go-karting:

Race your mates like a true Irish legend.

Laser tag:

High-tech fun for groups big and small.
Want to know more about the Four Seasons Hotel? Click here to visit their website!
With their fantastic stag party packages and luxurious accommodations, you and your lads are in for a memorable time on your stag party in Ireland, whether you're exploring Carrick-on-Shannon or enjoying all that Four Seasons Monaghan has to offer. It's the ultimate Irish stag party experience, right in the heart of the action.
The Luxe Spa at the Four Seasons Hotel, Carlingford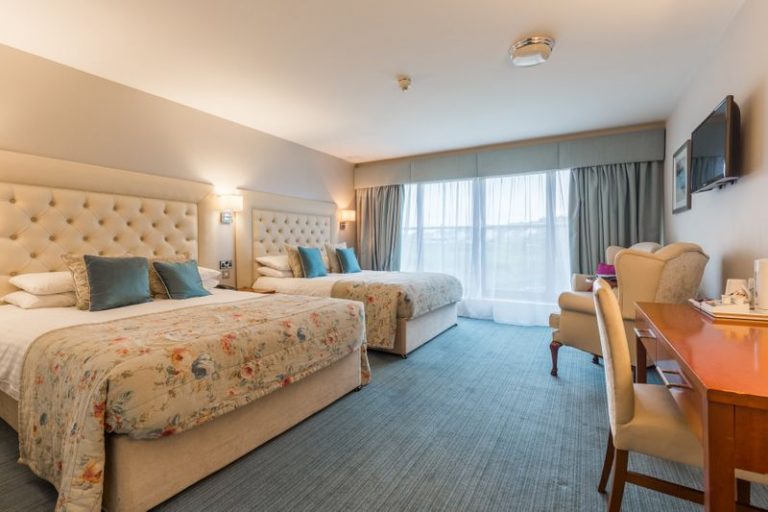 Ah, the hustle and bustle of everyday life, the never-ending to-do lists, and the constant digital noise – we all need a break from it now and then, don't we? If you're in the mood to pamper yourselves while celebrating that upcoming groom's last days of freedom, then the Four Seasons Carlingford Spa is your ticket to relaxation paradise. Nestled in the picturesque medieval village of Carlingford, this spa is where you'll find solace from the hustle and bustle of life, all while enjoying a stag party like no other.
Where is this spa haven located?
You've probably heard the old adage that location is everything. Well, it couldn't be more true when it comes to the Four Seasons Carlingford Spa. It's situated at the Liberties Of Carlingford, Carlingford, Co. Louth. 
Just imagine, between the mountains and the sea, you and your mates can escape the ordinary and soak up the luxury at this dreamy retreat. Perfect, right?
Stag Party Spa Haven
Alright, let's dive into the good stuff – the treatments! At the Four Seasons Carlingford Spa, you and your stag crew can indulge in a range of treatments designed to melt your stress away. And trust us, you're going to need it after all those stag party shenanigans.
Signature Massage
Picture this: a 50-minute massage that combines the best of Swedish, deep tissue, and aromatherapy techniques. It's like a symphony for your senses, and it's your ticket to relaxation central.
Anti-Stress Facial
Stags need skincare love too! This 55-minute facial is a perfect pick-me-up, using cleansing, exfoliation, massage, and masks to leave your skin refreshed and ready for the next round of festivities.
Body Wrap
A 55-minute body wrap treatment that cocoons you in warmth. Not only will it detoxify your body, but it'll also get that blood pumping. You'll be ready for another round of stag fun in no time!
Hot Stone Massage
Hot stones, anyone? This 50-minute massage uses heated stones to work their magic on your muscles. Say goodbye to those pre-wedding jitters!
Thermal Suite Experience
Saving the best for last, the Thermal Suite Experience is a 90-minute extravaganza. It includes time in a hydrotherapy pool, invigorating experience showers, a Himalayan salt sauna, and an infrared sauna. Your stag party posse will be talking about this one for years to come.
For a more comprehensive list of Luxe spa's treatments, you can visit their website.
Stag Party Dreamland
Now, here's the kicker – what makes the Four Seasons Carlingford Spa the ultimate stag party destination? Let us break it down for you.
Imagine relaxing in a hydrotherapy pool, letting the warm water work its magic on your weary body. Follow it up with experience showers that'll make you feel like you've been transported to another dimension. And don't forget the Himalayan salt sauna and infrared sauna – you'll be detoxifying and rejuvenating like a stag king.
You know what they say, it's all about the hands that heal. At this spa, you'll find a team of experienced therapists who can tailor a treatment to your individual needs. They're not just spa therapists; they're magicians in disguise!
We're talking about the Four Seasons here, so you know the setting is going to be top-notch. The luxurious ambiance is designed to make you and your stag party feel pampered and relaxed from the moment you step in.
Pamper Up Before The Big Day!
So, there you have it, folks – the Four Seasons Carlingford Spa, your ticket to the ultimate stag party relaxation. Whether you're easing into the pre-wedding jitters or recovering from a wild night out, this spa has got you covered.
Don't forget to book your treatments early because this hidden gem is in high demand. Imagine treating the groom-to-be to a day of pure indulgence before he takes the plunge. Four Seasons Carlingford Spa: where relaxation meets stag party perfection. Cheers to the groom, lads!
But enough talk – time for action! Pick up that phone, book a session for your stag party in Ireland, and get ready for the time of your life. Trust me, you won't regret it!
Delphi Resort
Ah, the lads are gathered, and it's time to plan a stag party that'll go down in the annals of Irish history! Where can you find a place that combines luxurious comfort with adventure, all while nestled in the breathtaking landscapes of Connemara, County Galway? 
Look no further, for we've got the scoop on the ultimate playground for your stag party extravaganza: Delphi Resort Hostel!
Delphi Resort Hostel: A 2018 Gem on the Connemara Map
First things first, let's get the basics down. This hostel is a brand spanking new addition to the already fabulous Delphi Resort, and it's here to redefine how you experience Connemara. Opened in 2018, this 220-bed luxurious hostel is tucked away within the sprawling 300-acre grounds of the award-winning 4-star Delphi Resort Hostel.
Yeah, you read that right. It's not just any hostel. It's THE hostel for the lads who want to do it right.
The Accommodations: More than Just a Place to Crash
Now, let's talk rooms. Delphi Resort Hostel has a variety of options to cater to your group's needs, from shared rooms where you can plot your pranks to private sanctuaries for those who need their beauty sleep.
The rooms are en-suite, which means no running down the hallway in the middle of the night in your jammies. You'll have state-of-the-art beds that are comfier than a pile of freshly fallen leaves, individual locker facilities to keep your valuables safe, and even reading lights for those late-night ghost stories. Plus, there are charging points aplenty for your electronic gadgets.
Oh, and did we mention the furnishings? They're Orla Kiely, darling! You'll be lounging in style.
The Hangout Spots: It's Not Just a Bed, It's an Experience
Now, let's dive into the common areas. Delphi Resort Hostel doesn't skimp on shared spaces. There are not one, but TWO large communal lounges/games rooms equipped with flat screen TVs. Catch up on the latest sports, or perhaps have a movie night. And for those who want to get their MasterChef on, there's a room with cooking facilities too. You can whip up a feast fit for kings (or stags)!
But wait, there's more! Guests at the hostel have the golden ticket – access to the hostel's spa, adventure activities, dining, and even business facilities. So, whether you want to relax in the spa, conquer the outdoors, enjoy a gourmet meal, or maybe even get a bit of work done between pints, it's all here.
Adventure Awaits: Connemara's Playground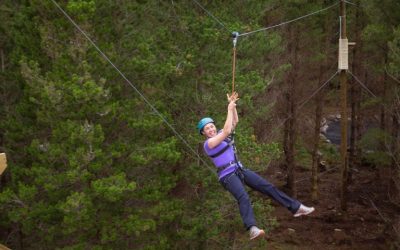 This hostel isn't just about the beds; it's about the experiences. And for a stag party, you want those experiences to be unforgettable. Here are some of the adventures waiting at your doorstep:
Hiking and Biking Trails:

Connemara is a wonderland for outdoor enthusiasts. The hostel is surrounded by hiking and biking trails that wind through this stunning region. You'll be breathing in that fresh Irish air and taking in views that are nothing short of epic.

Fishing:

Fancy yourself an angler? There are plenty of opportunities for fishing in the area, so bring your lucky charm and try your hand at catching dinner.

Horse Riding:

For a more leisurely adventure, saddle up and explore the Connemara countryside on horseback. It's the stuff of legends.

Kayaking:

Delve into the depths of Killary Fjord, one of the deepest fjords in Europe. Paddle away and discover this natural wonder up close and personal.

Visit Killary Fjord:

While we're on the subject, don't miss a trip to Killary Fjord itself. It's a jaw-dropping sight that'll make your stag party even more legendary.
Why Delphi Resort Hostel for Your Stag Party?
By now, you might be wondering, "Why pick this hostel for our legendary stag party?" Well, we've got some answers for you:
Remote Bliss:

This place is tucked away in a remote area, so you can relax, party, and enjoy your weekend without any unwanted distractions. It's your private playground.

Easy Access to Attractions:

But when you're ready to explore, you're just a stone's throw from many popular tourist attractions. It's the best of both worlds!

Budget-Friendly:

Stag parties can get pricey, but Delphi Resort Hostel is affordable, so you can have a blast without breaking the bank.

Friendly Staff:

The staff here are the real treasures. They're as welcoming as an Irish pub on a rainy day, and they'll go out of their way to make sure you have an unforgettable time.
Your Stag Do Adventure Awaits at Delphi Resort Hostel!
But enough talk – time for action! Pick up that phone, book a session for your stag party in Ireland, and get ready for the time of your life. Trust me, you won't regret it!