Moroneys Bar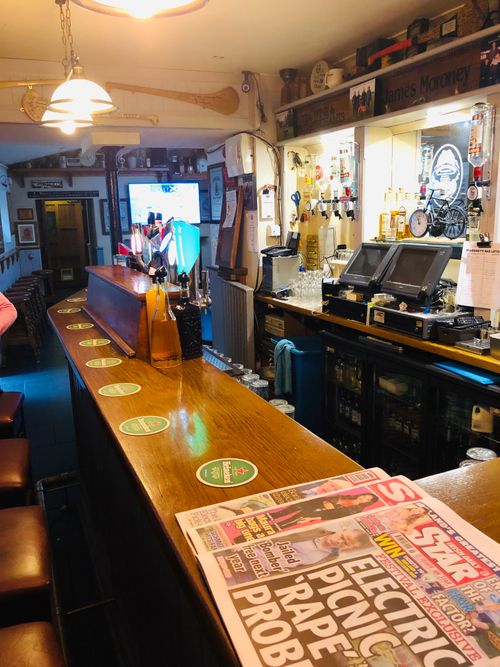 Moroneys Bar
SPORTS Bar in the heart of Ennis showing all sports and recently voted best local pub in the Irish Pub Awards. We cater for all parties and stags and hens are welcome. We offer finger food at a competitive rate of €5 per head (stag/ hen are free as are best man and maid of honour) Complimentary shot on arrival for the stag/hen. Well worth a visit if you enjoy a bit of craic a great pint and great service.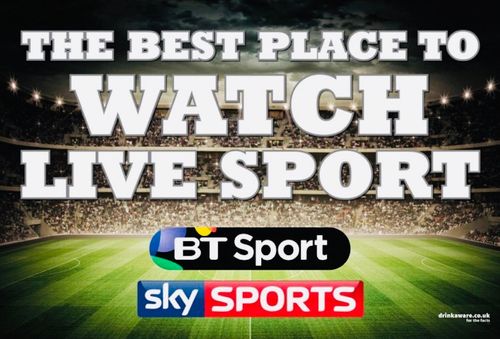 [website-button id="276″ type="website, phone, email, both"]
Sister Sara's Letterkenny
If you're planning a stag party that's as memorable as a round of pints with your best mates, look no further than Sister Sara's Letterkenny! Located right on Port Road in the heart of County Donegal, Ireland, Sister Sara's is the ultimate destination for lads looking for a rip-roaring good time.
The Stag Party HQ: Sister Sara's Letterkenny
Ah, Sister Sara's Letterkenny, where the Guinness flows like water, the music never stops, and the craic is as mighty as the Irish Sea! It's not just a pub; it's a legendary institution for stag parties. So, lads, let's dive right in and discover why this place is the ultimate choice for your stag shenanigans.
Raise a Glass to Variety!
When it comes to food and drinks, Sister Sara's Letterkenny has you covered. No matter what your crew's taste buds are craving, there's something on the menu for everyone. Whether you're in the mood for traditional Irish classics like fish and chips, or you fancy a bit of international flair with burgers and pizzas, Sister Sara's has it all. 
And let's not forget the drinks—Guinness, Harp, Smithwicks, Stella Artois, you name it. They've got the beers, wines, and spirits to keep your spirits high!
Live Music for Your Ears (and Feet!)
What's a stag party without some toe-tapping tunes? At Sister Sara's Letterkenny, you'll be treated to live music every weekend. The talented musicians play a mix of Irish classics and international hits, ensuring that there's something for everyone to dance to. 
It's like your own private concert, right in the heart of Letterkenny!
Dance the Night Away at the Club
Looking to bust a move and dance the night away? Sister Sara's has a club that's open late on Fridays and Saturdays. With a DJ spinning the hottest tracks, it's the perfect spot to showcase your best dance moves. And don't worry; no one's judging your moonwalk – it's all about having a laugh!
Relax in the Beer Garden
If you're leaning toward a more laid-back stag party vibe, Sister Sara's Letterkenny has you sorted with their private beer garden. It's a great spot for a few quiet pints and some banter with the lads. 
Just imagine soaking up the Irish sun (when it decides to shine) while sipping on a cold one. Now, that's the life!
Savory Delights for the Hungry Lads
Let's talk about the grub at Sister Sara's. If you haven't tried their fish and chips, you're in for a treat. It's a classic Irish dish that never disappoints—freshly caught fish paired with crispy, golden chips. Or perhaps you're in the mood for a juicy burger? Sister Sara's offers a variety of burgers, from the classic beef to the BBQ chicken and veggie options. 
Each one is made with fresh, high-quality ingredients that'll satisfy even the hungriest of lads. And let's not forget their mouthwatering pizzas, made with hand-stretched dough and topped with the finest ingredients.
Cheers to the Perfect Toast
A toast is a must at any stag party, and Sister Sara's has the libations to make it memorable. Raise your glasses to their excellent selection of wines, including reds, whites, and rosés. If you're feeling a bit fancy, they even have sparkling wines for that special moment. 
And for those who prefer spirits, the bar boasts an array of whiskey, vodka, gin, rum, and cocktails to tickle your fancy.
Tips for Stag Party Success
Now that you've got the lowdown on what Sister Sara's Letterkenny has to offer, here are some tips to ensure your stag party goes off without a hitch:
Book in Advance:

Sister Sara's is one popular spot, so don't leave your plans to chance. Book in advance, especially if you've got a big group of lads ready to party.

Choose the Right Date:

If you're thinking of a weekend bash, book even further ahead. Weekends are when the craic is at its peak, and the place fills up quickly.

Secure a Restaurant Table:

If you want to guarantee a table in the restaurant area, booking ahead is essential. It's the perfect spot for a hearty meal before hitting the dance floor.

Let Them Know It's a Stag Party:

The folks at Sister Sara's are experts when it comes to hosting stag parties. Don't be shy; let them know what you're celebrating, and they'll help you plan a night to remember.
Plan Your Epic Stag Party at Sister Sara's Letterkenny Today!
So, lads, there you have it! Sister Sara's Letterkenny—where the pints are cold, the music is hot, and the stag party memories are bound to last a lifetime. Remember Sister Sara's Letterkenny is the place to be for your stag party, and get ready for the craic of a lifetime! Sláinte!
But enough talk – time for action! Pick up that phone, book a session for your stag party in Ireland, and get ready for the time of your life. Trust me, you won't regret it!
Tigh Nora
Tigh Nora is Galway's award winning gin bar located in the heart of the City. Named after Nora Barnacle (the original Galway Girl!) she was the wife & inspiration of James Joyce, and a lady way ahead of her time! if you're on the hunt for a spot to raise your spirits and a glass of the finest gin on your stag party, then this is for you! It's the ultimate haven for gin enthusiasts, casual tipplers, and stag parties looking to have a rip-roaring good time.
Galway's Premier Gin Bar
Let's talk about Tigh Nora, the gin lover's paradise nestled in the heart of Galway City. Picture this: you're strolling down the charming streets, weaving your way through the vibrant Latin Quarter, and suddenly, you stumble upon the holy grail of gin bars.
Gin Selection Extravaganza
This bar boasts an extensive gin selection that could make your head spin (in the best way, of course!). With over 200 different gins gracing their menu, this place is like the Willy Wonka's Chocolate Factory for gin aficionados.
Nora's Irish Gin
But that's not all – Tigh Nora doesn't just serve up any old gin. No, they've got a secret weapon up their sleeve – Nora's Irish Gin. Now, I know what you're thinking – who's Nora? Well, let me tell you. Nora Barnacle, the wife of the legendary James Joyce, serves as the muse for this gem of a gin. 
It's not just a drink; it's a tribute to history, to love, and to having a good time. Distilled with botanicals straight from the lush west of Ireland, Nora's Irish Gin is the perfect companion for an unforgettable night out in Galway.
Gin Masterclasses
Immerse in the World of Gin Now, let's talk about gin masterclasses at this bar. Sure, you might already know your way around a gin and tonic, but these masterclasses take your gin game to a whole new level.
Interactive Learning, Tasty Sipping
Led by the true gin connoisseurs of Tigh Nora, these classes are like a boozy crash course in all things gin. From learning about the different types of gin (and trust me, there's more than you can imagine) to mastering the art of crafting the perfect G&T, these classes are both educational and downright fun.
Perfect for Stag Parties Too!
You might be thinking, "But I'm here for a stag party, not a school lesson!" Well, fear not, because these classes are as interactive as they come. It's like your favorite pub quiz, but with a twist – you're sipping on gin and soaking up knowledge at the same time. So, gather your stag party crew and get ready to shake (or stir) things up in the most delightful way possible.
It Has an Elite Central Location!
But wait, there's more! Tigh Nora isn't just a hidden gem; it's also smack dab in the middle of all the action. You don't have to embark on an epic quest to find this treasure – it's right there at 8 Cross Street Lower, Galway H91YY06, Ireland. You're just a stone's throw away from Eyre Square so talk about convenience, right?
Raise Your Glass to Tigh Nora!
So, there you have it – the lowdown on Tigh Nora, Galway's premier gin bar that's as Irish as the green hills and as welcoming as your favorite local pub. Whether you're a gin enthusiast, a casual drinker, or a stag party on a mission to have the time of your lives, Tigh Nora is the place to be. So raise your glass, toast to good times, and let the craic flow as freely as the gin. Sláinte!
But enough talk – time for action! Pick up that phone, book a session for your stag party in Ireland, and get ready for the time of your life. Trust me, you won't regret it!