Sister Sara's Letterkenny
If you're planning a stag party that's as memorable as a round of pints with your best mates, look no further than Sister Sara's Letterkenny! Located right on Port Road in the heart of County Donegal, Ireland, Sister Sara's is the ultimate destination for lads looking for a rip-roaring good time.
The Stag Party HQ: Sister Sara's Letterkenny
Ah, Sister Sara's Letterkenny, where the Guinness flows like water, the music never stops, and the craic is as mighty as the Irish Sea! It's not just a pub; it's a legendary institution for stag parties. So, lads, let's dive right in and discover why this place is the ultimate choice for your stag shenanigans.
Raise a Glass to Variety!
When it comes to food and drinks, Sister Sara's Letterkenny has you covered. No matter what your crew's taste buds are craving, there's something on the menu for everyone. Whether you're in the mood for traditional Irish classics like fish and chips, or you fancy a bit of international flair with burgers and pizzas, Sister Sara's has it all. 
And let's not forget the drinks—Guinness, Harp, Smithwicks, Stella Artois, you name it. They've got the beers, wines, and spirits to keep your spirits high!
Live Music for Your Ears (and Feet!)
What's a stag party without some toe-tapping tunes? At Sister Sara's Letterkenny, you'll be treated to live music every weekend. The talented musicians play a mix of Irish classics and international hits, ensuring that there's something for everyone to dance to. 
It's like your own private concert, right in the heart of Letterkenny!
Dance the Night Away at the Club
Looking to bust a move and dance the night away? Sister Sara's has a club that's open late on Fridays and Saturdays. With a DJ spinning the hottest tracks, it's the perfect spot to showcase your best dance moves. And don't worry; no one's judging your moonwalk – it's all about having a laugh!
Relax in the Beer Garden
If you're leaning toward a more laid-back stag party vibe, Sister Sara's Letterkenny has you sorted with their private beer garden. It's a great spot for a few quiet pints and some banter with the lads. 
Just imagine soaking up the Irish sun (when it decides to shine) while sipping on a cold one. Now, that's the life!
Savory Delights for the Hungry Lads
Let's talk about the grub at Sister Sara's. If you haven't tried their fish and chips, you're in for a treat. It's a classic Irish dish that never disappoints—freshly caught fish paired with crispy, golden chips. Or perhaps you're in the mood for a juicy burger? Sister Sara's offers a variety of burgers, from the classic beef to the BBQ chicken and veggie options. 
Each one is made with fresh, high-quality ingredients that'll satisfy even the hungriest of lads. And let's not forget their mouthwatering pizzas, made with hand-stretched dough and topped with the finest ingredients.
Cheers to the Perfect Toast
A toast is a must at any stag party, and Sister Sara's has the libations to make it memorable. Raise your glasses to their excellent selection of wines, including reds, whites, and rosés. If you're feeling a bit fancy, they even have sparkling wines for that special moment. 
And for those who prefer spirits, the bar boasts an array of whiskey, vodka, gin, rum, and cocktails to tickle your fancy.
Tips for Stag Party Success
Now that you've got the lowdown on what Sister Sara's Letterkenny has to offer, here are some tips to ensure your stag party goes off without a hitch:
Book in Advance:

Sister Sara's is one popular spot, so don't leave your plans to chance. Book in advance, especially if you've got a big group of lads ready to party.

Choose the Right Date:

If you're thinking of a weekend bash, book even further ahead. Weekends are when the craic is at its peak, and the place fills up quickly.

Secure a Restaurant Table:

If you want to guarantee a table in the restaurant area, booking ahead is essential. It's the perfect spot for a hearty meal before hitting the dance floor.

Let Them Know It's a Stag Party:

The folks at Sister Sara's are experts when it comes to hosting stag parties. Don't be shy; let them know what you're celebrating, and they'll help you plan a night to remember.
Plan Your Epic Stag Party at Sister Sara's Letterkenny Today!
So, lads, there you have it! Sister Sara's Letterkenny—where the pints are cold, the music is hot, and the stag party memories are bound to last a lifetime. Remember Sister Sara's Letterkenny is the place to be for your stag party, and get ready for the craic of a lifetime! Sláinte!
But enough talk – time for action! Pick up that phone, book a session for your stag party in Ireland, and get ready for the time of your life. Trust me, you won't regret it!
Welcome to Eaglewood Lodge: A Stag Party Haven in Connemara!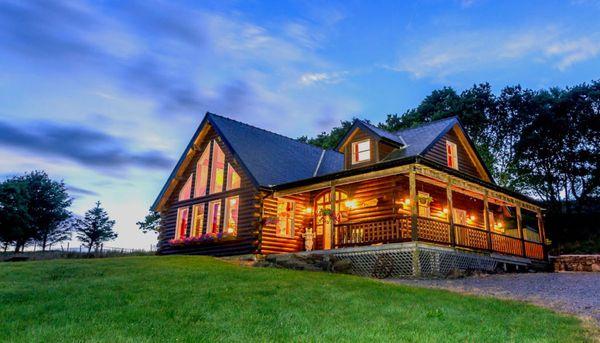 Ah, top o' the mornin' to ya, lads! If you're on the hunt for a legendary spot to host your stag party in the heart of Connemara, Ireland, look no further than the one and only Eaglewood Lodge! Nestled amidst the breathtaking landscapes of this magical land, Eaglewood Lodge offers you a luxurious and unforgettable experience for your last hurrah as a free man.
Eaglewood Lodge: Features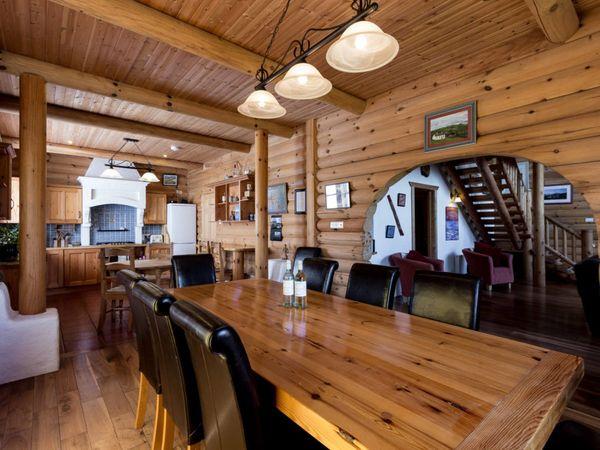 Picture this: a magnificent log cabin boasting 4 bedrooms and 4 bathrooms, where you and your crew can comfortably rest your weary heads after a day filled with adventure. And speaking of adventure, this place has it all!
Large Log Cabin
Step into their spacious log cabin, where 4 bedrooms and 4 bathrooms await to embrace you and your merry band. There's plenty of room for everyone to rest their heads and dream of the adventures ahead.
Fully Equipped Kitchen
For all you culinary daredevils, they've got you covered! Their kitchen is equipped with all the tools and gadgets you need to whip up a feast fit for kings. Time to let those cooking skills shine!
Spacious Living Room
Their cozy living room beckons, where a crackling fireplace awaits to warm your hearts and hands. Gather 'round, swap stories, and share a laugh or two with your best mates.
Sun Terrace
Step outside, and be mesmerized by the beauty of Connemara that surrounds you. Their sun terrace offers the perfect spot to soak in the sunshine and enjoy a pint or two.
Wooden Pods
But wait, there's more! They've got two charming wooden pods that can house an additional 4 guests. It's like having your own little hideaway within the magical woods.
Convenient Location
Nestled conveniently between the enchanting towns of Westport and Leenane, Eaglewood Lodge serves as your ideal base for exploring all that Connemara has to offer. Adventure awaits just around the corner!
Perfect for Exploring Connemara
Connemara is a treasure trove of wonders, and Eaglewood Lodge is right at its heart. Set forth on a journey of discovery, and let the spirit of exploration lead you to extraordinary places.
Activities Galore: A Stag's Dream Come True

Now, let's get down to the real fun – the activities! Connemara is like a playground for adventurers, and Eaglewood Lodge is right at the heart of it all. What's your pleasure? Fishing? Sailing? Windsurfing? Hiking? This place has got it all, and then some!
Fishing
Grab your fishing gear, and head out to the legendary waters of Loughs Mask, Conn, and Corrib, where the fish are just begging to be caught. And if that's not enough, the famous River Moy to the north will have you hooked in no time!
Sailing
Raise the sails, me hearties! Eaglewood Lodge is your gateway to smooth sailing on the waters of Clew Bay. Feel the wind in your hair and the salt on your skin as you explore the stunning coastline.
Windsurfing
Hang ten, dudes! They've got gnarly waves just 15 minutes away at the blue flag surfing beaches. Grab your board, catch that wave, and show off your windsurfing skills!
Hiking
Lace up those boots, and get ready to traverse the majestic hills of Connemara. Their doorstep is your gateway to adventure. Get ready to be awestruck by the breathtaking views around every turn.
Cycling
Hop on your trusty bike, and let's roll! The quiet roads of Connemara, sprinkled with sheep for company, invite you for a peaceful cycling experience like no other.
Golfing
Calling all golf enthusiasts! Tee off amidst the stunning Connemara landscape, and let your worries drift away with each swing. Time to show off your best "hole-in-one" victory dance!
Horse Riding
Channel your inner Irish knight, and saddle up for a horse riding adventure. Explore Connemara's countryside on horseback and create memories that'll make you feel like a hero.
Caving
For the brave souls among you, they offer a thrilling caving experience. Venture deep beneath the earth's surface and uncover hidden wonders that'll leave you in awe.
Ah, the possibilities are endless at Eaglewood Lodge! No matter your fancy, we've got something to tickle every stag's taste buds.
Stag Party Packages: A Craic to Remember at Eaglewood Lodge!
Get ready for the ultimate stag party, lads! At Eaglewood Lodge, they've got three epic packages for you:
The Basic
Accommodation, breakfast, dinner, welcome drink, and a bar tab. Cheers to a classic delight!
The Plus
Everything in the Basic package, plus a barbecue lunch, a pub crawl, and a night out in Westport. Time to paint the town green!
The Ultimate
The Plus package and then some – a fishing trip, a horse riding tour, and a clay pigeon shooting session. Unleash your inner Celtic heroes!
Glamping at Eaglewood Lodge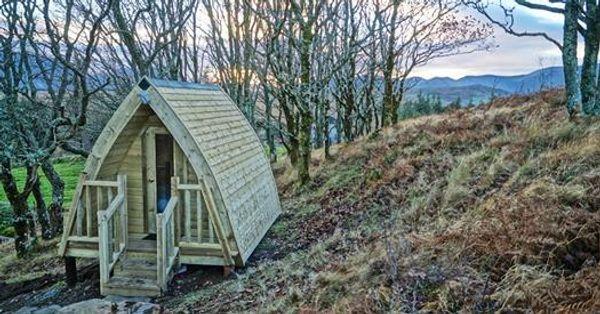 Picture this: hidden behind the main lodge at Eaglewood Lodge, you'll find their cozy glamping pods – the stuff of dreams! With a double bed, sofa bed, kitchenette, bathroom, and a private deck, these charming abodes offer the perfect blend of comfort and adventure.
Your Private Oasis
Beyond those doors lies your own oasis in Connemara. Bask in the warm sun on your private deck, surrounded by nature's beauty. It's the ideal spot to unwind, share laughs, and revel in the magic of the outdoors.
Why Choose Glamping?
Glamping is the bee's knees for those who seek both luxury and adventure. You get the best of both worlds at Eaglewood Lodge – the great outdoors without sacrificing the comforts of home. Plus, you're right at the heart of all the action, from fishing to golfing and everything in between!
Conveniently Connemara: The Perfect Base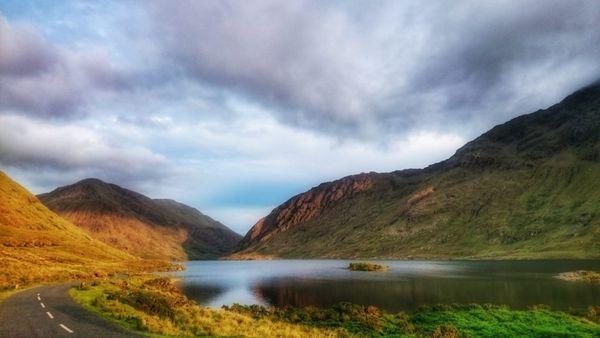 The location of Eaglewood Lodge couldn't be more perfect. Nestled between the charming towns of Westport and Leenane, you're just a stone's throw away from all the fun. Whether you fancy exploring the Connemara National Park or hitting the pubs for some traditional Irish craic, you're in for a grand time.
Book Your Epic Stag Party at Eaglewood Lodge!
So, why choose Eaglewood Lodge for your stag party, you ask? Because it's more than just a lodge; it's a gateway to unforgettable experiences, a hub of laughter and camaraderie, and a place where memories are made.
Delphi Resort
DELPHI RESORT
We're about to spill the beans on the ultimate haven for your legendary stag party in Ireland: Delphi Resort. Nestled in the heart of Connemara, County Galway, this place is a game-changer for stag party accommodations. Why you might ask? It's because this place has a 4-star hotel and a hostel! Lucky for you we are about to give you the lowdown on this resort's two epic accommodation options:
Wild Atlantic Hostel
Now, let's talk digs. Delphi Resort Hostel has rooms to suit every vibe – from shared rooms for plotting pranks to private sanctuaries for beauty sleep enthusiasts. En-suite, comfy beds, locker facilities, and reading lights for those late-night ghost stories. And the furnishings? Orla Kiely, darling! Stylish lounging awaits.
Hangout Havens
It's not just a bed; it's an experience. Does anyone have two communal lounges/games rooms with flat-screen TVs for sports or movie nights? Plus, there's a room with cooking facilities, so you can whip up a feast fit for kings (or stags). 
And here's the golden ticket – access to the spa, adventure activities, dining, and business facilities. Whether you're relaxing, conquering the outdoors, feasting, or getting some work done between pints – it's all here.
4-Star Hotel at Delphi Resort
If the Wild Atlantic Hostel is the wild side, the 4-star hotel at Delphi Resort is the epitome of tranquility and indulgence.
Step into refined elegance with tastefully appointed rooms. Cozy doubles, spacious family suites, or opulent suites – each designed for maximum comfort. Plush furnishings, modern amenities, and a touch of Irish charm make these rooms a haven after a day of stag shenanigans.
Spa Bliss
Now, onto the good stuff – the award-winning spa. A sanctuary dedicated to your well-being. Massages, facials, body wraps – the works. Surrender to the hands of expert therapists and emerge feeling like a new man, ready to tackle whatever the stag weekend throws your way.
Want to know more about the hotel and hostel at Delphi Resort? Click here to visit their website!
So, there you have it, lads! Whether you're opting for the wild vibes of the Wild Atlantic Hostel or the refined bliss of the 4-star hotel, Delphi Resort has you covered. It's more than accommodation; it's an adventure, a retreat, and the ultimate stag party in Galway playground. Book your spot, pack your lucky charms, and get ready for a craic-filled weekend at Delphi Resort!
If Galway is not for you and your lads, we prepare the best stag party locations in Ireland for your unforgettable celebration.