Clare Paintball
Ah, lads, are you ready for the stag party of a lifetime? If you're looking to kick your celebration up a notch, look no further than Clare Paintball – the Irish gem that'll have you and your mates talking about this day for years to come. Gather 'round, and let's dive headfirst into the wild and colorful world of Clare paintball

Clare Paintball: Where the Wild Adventures Begin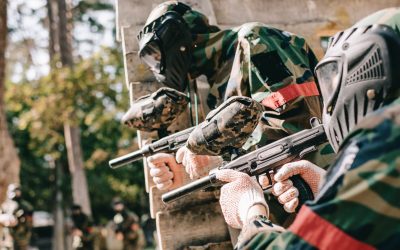 Picture this, my friends: 15 hectares of lush, Irish woodland with Craggaunowen Castle standing tall in the backdrop. It's here that Clare Paintball has made its mark as the go-to destination for adrenaline junkies and party enthusiasts alike. Trust me; you're in for a wild ride!
Where is Clare Paintball?
Before you embark on this epic adventure, you'll need to know where the battlefield awaits. This gem is nestled in the heart of Ireland at the Deerpark Outdoor Centre. The address is Deerpark South, Quin, Co. Clare, V95 TF86. It's not just a destination; it's an experience waiting to happen in the picturesque Irish countryside.
Now that you've got the coordinates, there's no excuse not to plan your journey to Clare Paintball. Remember, the road to adventure begins here, so gather your crew and make your way to this hidden gem in County Clare. Trust me; the memories you create here will be worth every mile traveled.
Visit Clare Paintball!
Gear Up for Action-Packed Fun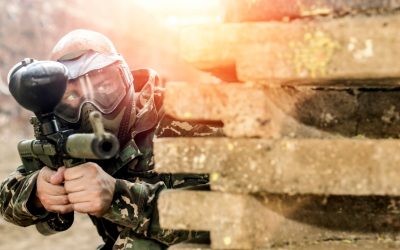 Now, let's talk about the heart and soul of Clare Paintball – the games! They've got it all: capture the flag, team deathmatch, and the spine-tingling zombie survival. But that's not all; the arsenal they offer is top-notch. Forget those childhood toy guns; here, you'll be equipped with professional paintball guns and protective gear that'll make you feel like a real-life action hero.
And don't worry if you're a newbie to the world of paintball warfare; this arena boasts a team of friendly, experienced staff who will guide you through the ins and outs of the game, ensuring that even the greenest of players have a blast. Pun intended!
Affordable Adventure Awaits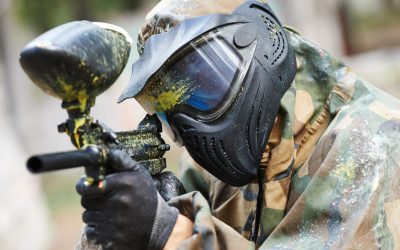 Budget-conscious? No problem! Clare Paintball offers competitive prices and deals that'll keep your wallet happy while your heart races. 
Plus, they've got a fully stocked bar and BBQ facilities, so you can refuel between epic battles. What's a stag party without some well-deserved grub and a pint, eh?
Stag Parties, Birthdays, and Beyond:

Now, let's get to the real question: why should you choose Clare Paintball for your stag party? Well, buckle up, folks; here are the top reasons:

Pure, Unadulterated Fun:

Let's be real – stag parties are all about having a blast. Clare Paintball offers a guaranteed good time for everyone involved. It's a recipe for laughs, camaraderie, and unforgettable moments.

Get Your Sweat On:

Worried about that stag party indulgence? Fear not! Running around, dodging paintballs, and plotting with your comrades will get your heart racing and those calories burning. Who needs a gym when you've got paintball?

Forge Unbreakable Bonds:

There's nothing like a bit of friendly fire (literally) to bond with your mates. Clare Paintball encourages teamwork, strategy, and, most importantly, a bit of friendly rivalry that'll be a talking point for years.

Any Occasion Will Do:

Stag parties, birthdays, corporate events – you name it! This paintball arena has a package that suits every occasion. You don't need an excuse to have the time of your life; just head on over!

Fantastic Staff:

The icing on the cake? The staff at Clare Paintball. They're not just there to keep you safe; they're there to make sure you have a rollicking good time. Trust these Irish folks to show you hospitality like no other.
Book the Time of Your Life Today
So, what are you waiting for, lads? It's time to gather your mates, rally your troops, and book the adventure of a lifetime at Clare Paintball. Be sure to book in advance, especially if you're planning your shindig during peak season. Remember to pack plenty of water and snacks, as the battlefield will have you working up a sweat. Wear comfy clothes and shoes that let you maneuver like a pro, and don't be afraid to get a little messy – paintball's not for the faint-hearted!
But enough talk – time for action! Pick up that phone, book a session for your stag party in Ireland, and get ready for the time of your life. Trust me, you won't regret it!