LAKELAND SHOOTING CENTRE
So, you're planning a stag party that's more epic than a pint of Guinness at your local pub? Well, look no further, lads and lasses! We've got something that will make your stag do legendary – Lakeland Shooting Centre. It's not your typical shindig, but trust us, it's going to be a blast, literally!
It's the Ultimate Stag Party Battleground
If you're tired of the same old stag party clichés, then get ready for a change of pace that will blow your minds (and your targets). Lakeland Shooting Centre, situated amidst the picturesque Mullaghmeen Forest Park in Co. Westmeath, is where adrenaline junkies and wannabe sharpshooters gather for the craic of a lifetime.
Visit the Lakeland Shooting Centre!
A Bang for Your Buck: Lakeland Shooting Packages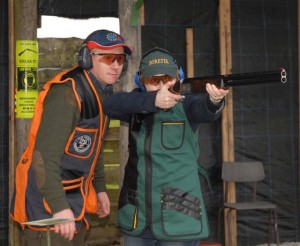 Now, let's get to the good stuff – the shooting packages! Lakeland Shooting Centre knows how to cater to everyone's tastes and budgets. They've got it all – clay pigeon shooting, rifle shooting, air rifle shooting, archery, and even combinations of these activities. Whether you're a crack shot or haven't hit the broad side of a barn, they've got your back.
Picture this: You and your lads, locked, loaded, and ready for action. With Lakeland Shooting Centre's packages, you'll get:
All the gear you need to feel like James Bond

Instructors who'll make sure you hit the bullseye (or at least get close)

Bottomless cups of tea, coffee, and biscuits to keep you fueled

Free parking, because nobody likes a parking ticket

And just for the bragging rights, a certificate of achievement
Prices? They range from €25 to €75 per person, depending on how trigger-happy you want to be. Booking is a breeze – just hop onto their website or give them a bell. And here's a tip: Get your hands on some gift vouchers, and you'll be the best best man ever!
Bring the Boom to Your Party: Mobile Shooting Facilities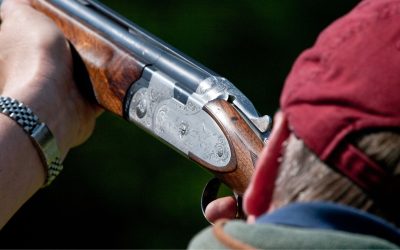 Now, here's where things get seriously awesome – mobile shooting facilities. You don't even have to leave your chosen stag party spot, be it a hotel, a pub, a park, or even your cousin Paddy's backyard. Lakeland Shooting Centre will set up a mobile shooting range right there, just for you and your mates.
Choose from clay pigeon shooting, rifle shooting, air rifle shooting, or archery – or mix 'em up for a wild ride. Ideal for:
Corporate events where you show your colleagues who's boss

Team building, because nothing says "team" like some healthy competition

Fundraisers that go off with a bang

Festivals to add a bit of excitement

Weddings – because why not?

Birthdays for those who prefer a bang to a cake

Stag parties, obviously
As for prices, it depends on where you want the fun to happen, how many of your mates are joining, and how long you want to keep the party going. Just reach out to Lakeland Shooting Centre, and they'll sort you out with a quote and availability that'll make your stag party unforgettable.
More Than Bullets: Lakeland's Extra Services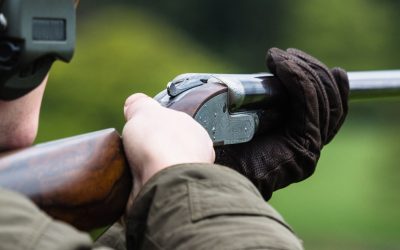 Lads, it's not all about the shooting here (though that's a big part of it). Lakeland Shooting Centre also boasts some other services that'll catch your eye:
Showroom and Shop:

Feel like a kid in a candy store as you browse through a range of shooting products from top brands. It's like Christmas morning for gun enthusiasts.

Gunsmithing Service:

Got a firearm that needs a little TLC? These folks can repair, modify, or customize it to your heart's content. Your gun will love you for it.

Join the Club:

Fancy some exclusive benefits? Lakeland's club offers discounts, training, competitions, and social events. It's where the cool kids hang out.
Why Choose Lakeland Shooting Centre?
So, why should you choose Lakeland Shooting Centre for your epic stag party? Well, here are five reasons that'll convince you faster than a round of shots at the local:
Over 20 Years of Shooting Experience:

These folks know their stuff, and they've been at it for over two decades. You're in safe hands.

Friendly, Qualified Instructors:

You'll be guided by a team of instructors who are not only pros but also as Irish as a pint of stout.

State-of-the-Art Facility:

Safety is paramount, and Lakeland's facility is insured and licensed by the Gardaí. You're safe as a leprechaun in a pot of gold.

Hygiene and Safety:

They take cleanliness and safety very seriously. It's like visiting your granny's, only with more firepower.

Celebs, Politicians, and More:

If it's good enough for celebrities, politicians, sports stars, and media personalities, it's good enough for your stag do. Who knows, you might even spot a famous face!

Awards Galore:

With accolades like the Irish Enterprise Awards 2020 and the Irish Hospitality Awards 2019, you know you're in for a top-notch experience.
Where and When to Find the Fun?
Ready to lock and load? Lakeland Shooting Centre is located at Mullaghmeen Forest Park Road in Mullaghmeen Forest Park, Co. Westmeath. They're open from Monday to Saturday, 9:00 am to 5:00 pm, so you can plan your stag party around it. 
Just remember, they're closed on Sundays and bank holidays, so don't schedule your epic day out then!
Lock, Load, and Let the Stag Party Begin!
But enough talk – time for action! Pick up that phone, book a session for your stag party in Ireland, and get ready for the time of your life. Trust me, you won't regret it!