Cloneen House Guest House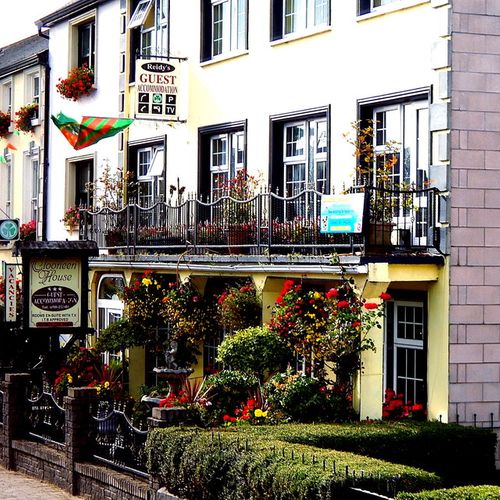 Greetings, wanderers and stag party aficionados! Are you on the hunt for the perfect spot to throw a stag party that'll be the stuff of legends? Well, you're in for a treat, because we're about to spill the tea on Cloneen House Guest House – the ultimate haven for a memorable stag do in the heart of Westport, Mayo. Grab a pint and settle in as we unveil the enchantment this family-run guest house has to offer.
Introducing Cloneen House Guest House
Nestled right in the heart of the vibrant town of Westport, Cloneen House Guest House is more than just a place to rest your head. It's a place where comfort meets adventure, and memories are crafted with each passing moment. This charming family-run guest house isn't just your typical accommodation – it's an experience in itself.
As you step inside, you're greeted by a warm and friendly atmosphere that's quintessentially Irish. The rooms? Ensuite and decked out with everything you need for a grand time. Think tea-making facilities, a telly for those inevitable football showdowns, an iron and board for those last-minute shirt crisises (we've all been there), and even a hair dryer to keep those locks looking fab. 
Oh, and did we mention the direct phone line and Wi-Fi? Staying connected has never been easier, mate!
But hold on, the perks don't stop there. How does free Wi-Fi and private parking sound? Pretty grand, right? And speaking of grand, let's chat about breakfast. Picture this: you wake up, slightly bleary-eyed from last night's shenanigans, and there it is – a hearty breakfast served from 8:00 am to 10:00 am, ready to rejuvenate your spirit and get you prepped for another day of adventure.
Where is the Cloneen House Located?
Cloneen House Guest House isn't just a mere place on the map – it's the prime spot for stag parties looking to have a rollicking good time. Situated at 12 Castlebar Street, Westport, Co. Mayo, Ireland, this gem of a guest house is smack dab in the middle of the action. 
Fancy a pub crawl? The best bars and restaurants are just a stone's throw away. Need a bit of retail therapy? You're surrounded by charming shops that'll have you coming back with more bags than you'd like to admit.
Why Choose Cloneen House
Now, let's dive into the nitty-gritty – why is Cloneen House Guest House the ultimate stag party paradise? Well, buckle up, because we're about to reveal the secrets:
Cloneen House isn't just a cozy place to crash; it's a gateway to adventure. If your crew is all about hitting the greens, you're in luck. The Westport Golf Club and the Croagh Patrick Golf Club are just a swing away. Fancy yourself a fishing fanatic? The rivers and lakes nearby are teeming with fish just waiting to be caught. 
And for the adventurers, hiking trails aplenty await your eager feet. Don't miss out on conquering the iconic Croagh Patrick Mountain – a challenge that's worth every step for the view alone.
This ain't just any mountain – it's Ireland's holy grail of peaks, the Croagh Patrick Mountain. A hike up this beauty isn't just a workout, it's a pilgrimage. Once you've conquered it, you'll have stories to regale for years to come.
Book Your Stag Adventure at the Cloneen House!
So, there you have it, lads. When it comes to planning a stag party that's legendary, Cloneen House Guest House is your ace in the hole. With its cozy rooms, modern amenities, and proximity to all the craic, it's an option that's hard to beat. Whether you're aiming to conquer mountains, reel in the biggest catch, or just soak in the charm of Westport, Cloneen House has your back.
Looking for the ultimate stag party in Ireland? Explore a wide range of exciting options with stagit!