Failte Hotel
Ah, Failte Hotel, the heart and soul of Killarney's shenanigans! Nestled right in the buzzing "Strip," this charming 2-star gem is a true Irish family-run establishment. If you're up for a good time and a side of craic, Failte Hotel is your go-to spot. 
So, grab a pint of the black stuff and let's dive into all the charm this place has to offer.
Where is this stag party gem located?
Located right on the lively "Strip" of Killarney, Failte Hotel is your one-stop-shop for a wild weekend. No need for taxis here; they've got you covered. And if you're worried about where to crash after a night of revelry, they offer cozy family room accommodation. 
But wait, there's more – each morning kicks off with a hearty Full Irish Breakfast. That's fuel for another day of adventures!
Visit the Failte Hotel's website.
The Stag Party Playground
Now, let's talk stag parties, lads! Killarney is the place to be for such shindigs, and Failte Hotel is your stag party headquarters. Here's why:
Traditional Irish Pub
Failte Hotel boasts a traditional Irish pub that oozes character. Picture yourself sipping on a pint of Guinness while a local musician serenades you with some toe-tapping tunes. That's the vibe!
Award-Winning Restaurant
Hungry? Don't worry; the hotel houses an award-winning restaurant serving up mouthwatering Irish delicacies. You won't be disappointed, trust us.
Stay Connected
You're in for the craic of your life, and your Instagram followers need to know! Failte Hotel offers free WiFi so you can keep everyone in the loop.
No Parking Hassles
Worried about parking in a busy town like Killarney? Don't be! Failte Hotel has private parking, so your chariots are safe and sound.
In the Heart of It All
Failte Hotel's central location means you're steps away from all the action. Bars, restaurants, and shops? You name it; it's right there.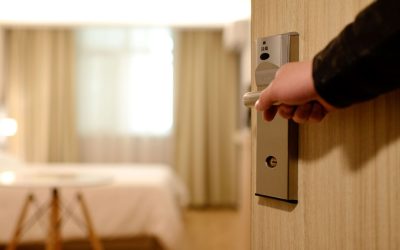 Flat-Screen TV in All Rooms
After a day of exploring Killarney or indulging in stag party activities, sometimes you just want to unwind in your room. Every room at Failte Hotel comes equipped with a flat-screen TV, perfect for catching the latest match or a movie night with the lads.
Tea/Coffee Maker in All Rooms
Early riser or just in need of a caffeine fix? No worries! You'll find a handy tea and coffee maker in every room. Brew a cuppa and recharge before the day's adventures.
Hair Dryer
Don't worry about packing your bulky hair dryer. Failte Hotel has you covered. Look your best before hitting the town for another round of fun.
Wake-Up Service
Rise and shine! If you need that extra nudge to get up and seize the day, Failte Hotel offers a wake-up service. You won't miss a minute of the action.
Laundry Service
We get it; things can get a bit messy during a stag party. Failte Hotel offers a laundry service, so you can refresh your clothes and be ready for another night of revelry.
Room Service
Sometimes, you just want to stay in and enjoy the comfort of your room. Failte Hotel offers room service, so you can dine in style without leaving your cozy sanctuary.
Stag Activities Galore
But here's the kicker – Failte Hotel doesn't stop at just comfy rooms and great food. They've got a lineup of activities that will make your stag weekend legendary:
Go-Karting

Feel the need for speed? The hotel is a stone's throw from a thrilling go-karting track. Get competitive and see who takes home the bragging rights!

Quad Biking

Fancy exploring the beautiful countryside around Killarney? The hotel offers quad biking tours that'll have you tearing through the Irish wilderness.

Helicopter Tours

For the ultimate bird's-eye view, why not take a helicopter tour? Gaze down at the stunning Killarney National Park as you soar through the skies.

Pub Crawl

A stag party wouldn't be complete without a pub crawl! Let the hotel organize one for you, and you'll be hopping from one lively spot to another.
Ready to Start Your Stag Adventure at Failte Hotel?
So there you have it, lads and lasses! This hotel is your ticket to a stag party that'll be talked about for years. From the traditional Irish pub to heartwarming breakfasts and a host of adrenaline-pumping activities, it's a guaranteed craic-filled weekend.
But enough talk – time for action! Pick up that phone, book a session for your stag party in Ireland, and get ready for the time of your life. Trust me, you won't regret it!