The Luxe Spa at the Four Seasons Hotel, Carlingford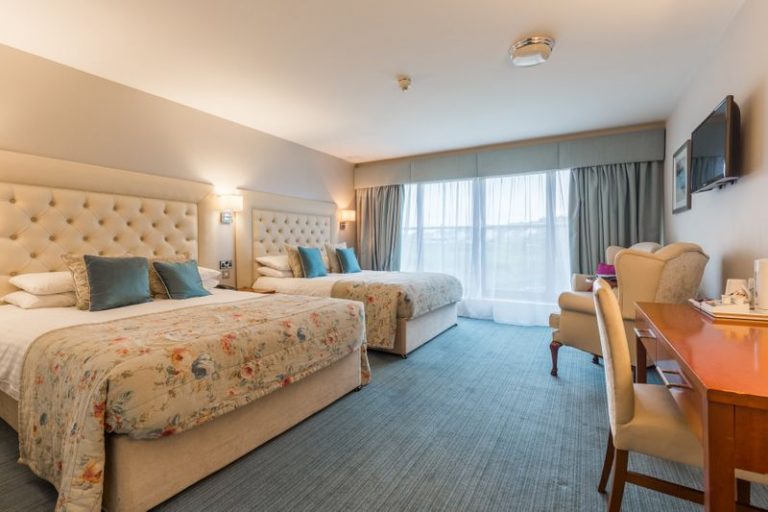 Ah, the hustle and bustle of everyday life, the never-ending to-do lists, and the constant digital noise – we all need a break from it now and then, don't we? If you're in the mood to pamper yourselves while celebrating that upcoming groom's last days of freedom, then the Four Seasons Carlingford Spa is your ticket to relaxation paradise. Nestled in the picturesque medieval village of Carlingford, this spa is where you'll find solace from the hustle and bustle of life, all while enjoying a stag party like no other.
Where is this spa haven located?
You've probably heard the old adage that location is everything. Well, it couldn't be more true when it comes to the Four Seasons Carlingford Spa. It's situated at the Liberties Of Carlingford, Carlingford, Co. Louth. 
Just imagine, between the mountains and the sea, you and your mates can escape the ordinary and soak up the luxury at this dreamy retreat. Perfect, right?
Stag Party Spa Haven
Alright, let's dive into the good stuff – the treatments! At the Four Seasons Carlingford Spa, you and your stag crew can indulge in a range of treatments designed to melt your stress away. And trust us, you're going to need it after all those stag party shenanigans.
Signature Massage
Picture this: a 50-minute massage that combines the best of Swedish, deep tissue, and aromatherapy techniques. It's like a symphony for your senses, and it's your ticket to relaxation central.
Anti-Stress Facial
Stags need skincare love too! This 55-minute facial is a perfect pick-me-up, using cleansing, exfoliation, massage, and masks to leave your skin refreshed and ready for the next round of festivities.
Body Wrap
A 55-minute body wrap treatment that cocoons you in warmth. Not only will it detoxify your body, but it'll also get that blood pumping. You'll be ready for another round of stag fun in no time!
Hot Stone Massage
Hot stones, anyone? This 50-minute massage uses heated stones to work their magic on your muscles. Say goodbye to those pre-wedding jitters!
Thermal Suite Experience
Saving the best for last, the Thermal Suite Experience is a 90-minute extravaganza. It includes time in a hydrotherapy pool, invigorating experience showers, a Himalayan salt sauna, and an infrared sauna. Your stag party posse will be talking about this one for years to come.
For a more comprehensive list of Luxe spa's treatments, you can visit their website.
Stag Party Dreamland
Now, here's the kicker – what makes the Four Seasons Carlingford Spa the ultimate stag party destination? Let us break it down for you.
Imagine relaxing in a hydrotherapy pool, letting the warm water work its magic on your weary body. Follow it up with experience showers that'll make you feel like you've been transported to another dimension. And don't forget the Himalayan salt sauna and infrared sauna – you'll be detoxifying and rejuvenating like a stag king.
You know what they say, it's all about the hands that heal. At this spa, you'll find a team of experienced therapists who can tailor a treatment to your individual needs. They're not just spa therapists; they're magicians in disguise!
We're talking about the Four Seasons here, so you know the setting is going to be top-notch. The luxurious ambiance is designed to make you and your stag party feel pampered and relaxed from the moment you step in.
Pamper Up Before The Big Day!
So, there you have it, folks – the Four Seasons Carlingford Spa, your ticket to the ultimate stag party relaxation. Whether you're easing into the pre-wedding jitters or recovering from a wild night out, this spa has got you covered.
Don't forget to book your treatments early because this hidden gem is in high demand. Imagine treating the groom-to-be to a day of pure indulgence before he takes the plunge. Four Seasons Carlingford Spa: where relaxation meets stag party perfection. Cheers to the groom, lads!
But enough talk – time for action! Pick up that phone, book a session for your stag party in Ireland, and get ready for the time of your life. Trust me, you won't regret it!