The Sports Factory: Where Fun Meets Fitness in Limerick!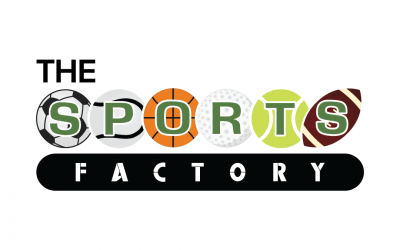 Welcome to The Sports Factory, the ultimate indoor activity center in the heart of Corbally, County Limerick! If you're looking for a craic-filled day out with your mates or planning a stag party that will go down in history, then you've come to the right place! Let's dive into what makes The Sports Factory the go-to spot for an action-packed adventure.
Unleash the Athlete Within
Step inside The Sports Factory, and you'll be blown away by the sheer magnitude of this place. With over 10,000 square feet of indoor space, you and your crew will have all the room you need to unleash your inner sports star. Rain or shine, it doesn't matter – we've got you covered!
From hurling to soccer, hockey to tennis, and golf to basketball, we've got an exciting lineup of sports activities that will cater to everyone's interests and skill levels. Whether you're a seasoned pro or a rookie, there's something here for you at The Sports Factory.
List of Sports Activities The Sports Factory offers:
Hurling, Ireland's national sport, is a fast-paced, heart-pounding game that will leave you breathless and begging for more. Grab a hurley and sliotar, and get ready to experience the essence of Irish athleticism!
If you're a football fanatic, get ready to channel your inner Messi or Ronaldo on their indoor field. Lace up your boots, take aim, and let the games begin!
With soccer being a worldwide favorite, it's only fitting that they have a pitch dedicated to this beautiful game. Pass, shoot, and score your way to victory with your squad by your side!
Stick and ball at the ready, it's time to experience the thrill of hockey. Whether you're a pro or a newbie, you'll feel the adrenaline surge as you glide across the rink!
Serve up some fun with a game of tennis. Experience the joy of smacking that ball over the net and revel in the competitive spirit of this racket sport!
Grab your clubs and tee off at their indoor golf course. It's a hole-in-one opportunity to showcase your swing and conquer the challenges of the greens!
Basketball lovers, this one's for you! Dribble, shoot, and dunk your way to victory as you take on your pals in an exhilarating game of hoops.
Step up to the plate and swing for the fences in their indoor baseball field. It's a home run of a time that will leave you cheering for more!
Rugby, the game of passion and camaraderie, awaits your team on their dedicated field. Tackle, scrum, and try your way to victory in this epic contact sport!
Experience the thrill of American football without the tackles. Hike that ball and lead your team to victory in this non-contact version of the game!
If precision is your game, then American football throw is your chance to shine. Take aim at the target and show off your quarterback skills!
Open All Week Long
We know you're eager to unleash your sporting prowess, so they keep their doors wide open seven days a week, from 9 am to 9 pm. Rain or shine, you can count on The Sports Factory to be your go-to spot for excitement, no matter the day!
Admission that Fits Your Pocket
They've got flexible pricing to suit everyone's needs. The cost of admission varies depending on your age and the length of your session. Whether you're a seasoned athlete or a little leprechaun looking for some playtime, they've got you covered!
Unlock Savings with Memberships
If you plan on being a regular at The Sports Factory (which we know you will!), consider one of their memberships. Save your hard-earned gold coins while enjoying unlimited access to all their sports activities. It's the pot of gold at the end of the rainbow for true sports enthusiasts!
Find Them at The Square
You won't need a map to find The Sports Factory! They are located at Unit 1, The Square, Corbally, County Limerick. Just follow the cheers of delighted players, and you'll know you're in the right place for a day of epic sports adventures.
Getting Here Is a Breeze
No worries about traveling to The Sports Factory; we've got you covered! You can easily reach them by car, bus, or train. Whichever mode of transport you choose, you'll arrive in no time to join the sports fiesta!
Score Big with Private Party Rooms
Got a special occasion to celebrate or want to host a memorable team-building event? Our private party rooms are ready to roll! Whether it's a birthday bash, a corporate gathering, or just an excuse to have a laugh, our party rooms have got you covered. Book one today and get the craic started!
Refuel at the Coffee Dock
We know all that sports action can work up a mighty thirst. Fear not, for we have a cozy coffee dock where you can take a breather and enjoy a cuppa. Grab a seat, sip your favorite brew, and let the good times roll. It's the perfect spot to catch up with your mates, swap stories, and plan your next move on the sports field.
The Benefits of Sports Factory Adventure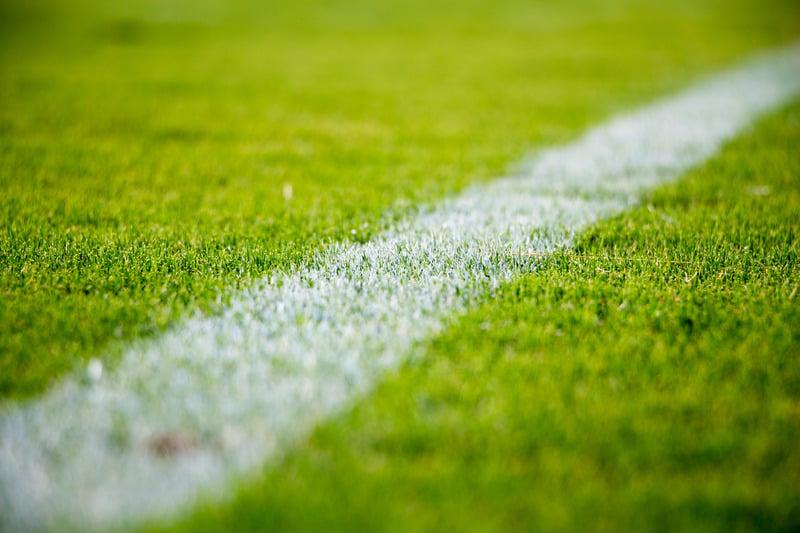 Now, you might be wondering, "What's in it for me?" Well, hold on to your hats, because the benefits of a visit to The Sports Factory are more significant than finding the pot of gold at the end of the rainbow!
Get Fit and Have the Craic
Fitness and fun go hand in hand at The Sports Factory. You won't even realize you're working out as you immerse yourself in exciting sports activities. Whether you're dribbling on the soccer field or swinging the hurling stick, you'll be having the time of your life while keeping fit and active.
Learn New Skills – Go from Rookie to Pro
Ever wanted to give a new sport a try but never had the chance? Here's your opportunity! The Sports Factory is a haven for learning new skills. Their friendly staff will guide you through the basics, and in no time, you'll be hitting goals, sinking baskets, and sending sliotars soaring like a true Irish champ!
Embrace the Fun-Filled Day Out
Life can get hectic, and we all need a break from the daily grind. So why not round up your friends, family, or colleagues and have a blast at The Sports Factory? Whether it's a stag party, a family reunion, or just a casual hangout, you'll create memories that will make you smile for years to come.
The Best Sports Playground in Limerick!
So there you have it – The Sports Factory, the ultimate destination for sports enthusiasts and fun seekers in County Limerick. With its extensive indoor space, variety of sports activities, private party rooms, and relaxing coffee dock, it's a recipe for an unforgettable time.
So what are you waiting for? Grab your gear, gather your crew, and head over to The Sports Factory for a day of laughter, fitness, and Irish craic!
Ireland is the ultimate stag party haven for you sporty lads!