Kilcohan Park Greyhound Stadium. Waterford
Are you and your mates on the hunt for the ultimate stag party experience? Well, hold onto your Guinness because we've got just the ticket for you: Kilcohan Park Greyhound Stadium in beautiful Waterford, Ireland! 
This place isn't your run-of-the-mill pub or club; it's a world-class greyhound racing haven that'll have your stag party howling with excitement!
Kilcohan Park Greyhound Stadium: The Stag Party Mecca
Picture this: you and your wolf pack, gathered at the dogs, ready to embark on a night of pure craic. If you're wondering what makes this place so special, let me break it down for you.
Visit Kilcohan Park Greyhound Stadium!
Location, Location, Location
First things first, mate! You'll find Kilcohan Park Greyhound Stadium tucked away on the Old Tramore Road, right here in Waterford. It's not some far-flung corner of the city – this place is easily accessible, making it a prime choice for your stag party HQ.
Special Features to Get the Party Started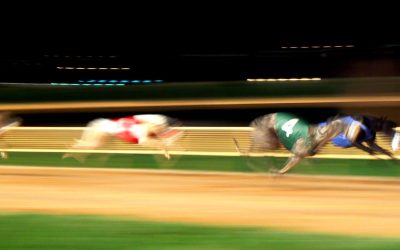 Now, let's get into the nitty-gritty of why this stadium is the perfect spot for your shindig:
Massive Capacity:

The stadium can accommodate up to a whopping 4,000 party animals. So, there's plenty of room to run wild with your lads and celebrate in style.

Foodie Paradise:

Feeling peckish? No worries! The stadium boasts a restaurant that serves up mouthwatering burgers, scrumptious pizzas, juicy steaks – you name it. It's the perfect place to fuel up for a night of stag party adventures.

Atmosphere on Steroids:

This stadium is renowned for its electric atmosphere. You'll be roaring with excitement as you cheer on the greyhounds, and that's just the beginning. The buzz in the air is contagious, making your stag party unforgettable.

Betting and Boozing:

Fancy a flutter on the races? Kilcohan Park Greyhound Stadium has got you covered with its top-notch betting facilities. Plus, there's a bar, where you and your gang can enjoy a few pints while you size up the competition.
Activities Galore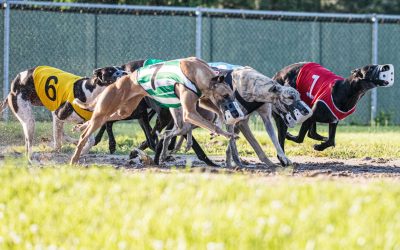 Sure, watching those speedy greyhounds sprint to victory is a thrill, but there's more fun to be had at Kilcohan Park Greyhound Stadium:
Betting Bonanza:

Want to add some spice to your stag party? Place your bets on the races! It's a surefire way to crank up the excitement and maybe even pocket some extra cash for the night's festivities.

Mix and Mingle:

This place is the ultimate social hub. You're practically guaranteed to strike up conversations with other stag parties, and who knows? You might make some lifelong drinking buddies.

Bust a Move:

The stadium isn't just about watching races. It's also got a dance floor where you can cut loose and dance the night away. Trust me; you'll want to show off those moves!

Feast Like Kings:

Remember that restaurant I mentioned earlier? Well, it's not just about burgers and pizzas. They serve up a delectable variety of dishes to satisfy even the pickiest of eaters. It's a gastronomic delight.
Race to the Party
Greyhound racing takes center stage at Kilcohan Park Greyhound Stadium every Friday and Saturday night from 7:00pm to 11:00pm. That's your cue to rally the troops, grab your tickets, and prepare for an epic stag party experience.
Dine and Imbibe
Foodies and thirsty lads, this one's for you! The stadium's restaurant is a food lover's paradise. Whether you're craving a hearty burger or a succulent steak, they've got it all. And don't forget about the bar – it's your go-to spot for refreshing beverages.
Stag Party Pro Tips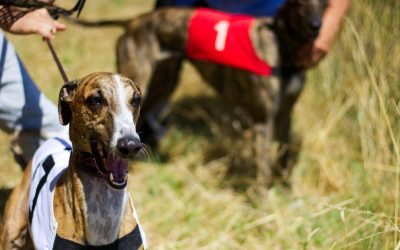 Now, before you embark on your dog adventure, here are a few tips to ensure your stag party goes off without a hitch:
Secure Your Tickets
This place can get pretty jam-packed, especially on weekends, so book your tickets in advance to guarantee your spot.
Early Bird Gets the Best Seat
The gates open at 7:00pm, and you'll want to snag the best seats in the house. Arriving early ensures you and your crew have prime viewing real estate.
Dress for Success
Comfort is key, lads. You'll be on your feet, cheering, dancing, and celebrating, so opt for clothes that let you move freely.
Cash is King
The stadium operates on the age-old currency system, so make sure you have some cash on hand. No cards here, mate!
Howling Good Times at Kilcohan Park Greyhound Stadium for Your Stag Party! 
In conclusion, when it comes to stag party adventures, Kilcohan Park Greyhound Stadium in Waterford is where it's at. With thrilling races, scrumptious food, lively atmosphere, and endless opportunities for craic, it's the ultimate destination for a stag party that'll be the stuff of legends. So, round up your mates, and let's get ready to race, roar, and revel at Kilcohan Park Greyhound Stadium! Sláinte! 
But enough talk – time for action! Pick up that phone, book a session for your stag party in Ireland, and get ready for the time of your life. Trust me, you won't regret it!