Lanigans Bar
If you're on the hunt for the perfect spot to paint the town green, look no further than Lanigans Bar Kilkenny. Tucked away in the heart of this charming Irish city, Lanigan's Bar is more than just a pub – it's an experience waiting to happen. Get ready to delve into a world of craic, live music, and some of the finest tipples known to man. Welcome to the ultimate stag party haven!
Where Good Times Are the Norm
So, what's the buzz about Lanigans Bar Kilkenny? Allow us to spill the shamrock. This traditional Irish pub is a legendary hub for those seeking an unforgettable good time. 
Whether you're a seasoned pint-raiser or a stag party rookie, Lanigan's Bar welcomes all with open arms and an infectious Irish spirit.
Where is Lanigans bar located?
Found at the pulsating core of Kilkenny on 1 Parliament Street, Lanigan's Bar is as central as it gets. This means you're just a jaunty jig away from iconic spots like Kilkenny Castle and the River Nore. 
Getting to this mecca of merriment is a breeze too, be it by car, bus, or train. The bar's prime location ensures you're in the epicenter of the action!
Features that Make Stags Go Wild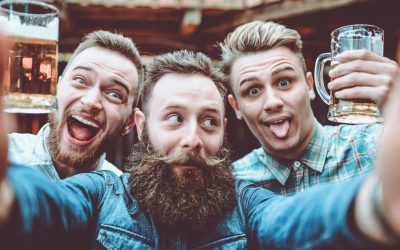 Live music junkie? Beer enthusiast? Lover of lively atmospheres? Lanigan's Bar has got you covered like a cozy Aran sweater. Here's what makes it the ultimate stag party hotspot:
It has Live Music!
Let the sweet sound of traditional Irish music whisk you away to a land of jigs and reels. At Lanigan's Bar, live music is the heartbeat of every night, setting the perfect backdrop for your stag shenanigans. From foot-stomping fiddles to soul-stirring ballads, you'll find it hard to stay in your seat.
A Tipple for Every Taste
Lanigan's Bar knows its drinks like a leprechaun knows a pot of gold. Guinness, Smithwick's, Harp, Kilkenny, and Beamish – the taps flow freely with ales to satisfy your discerning taste buds. And if you're more of a whiskey whisperer, raise a glass to Jameson, Bushmills, Tullamore Dew, and Redbreast. Not forgetting the spirits and tantalizing cocktails for the adventurous souls among us!
Cheers to the Friendly Atmosphere
Step inside Lanigan's Bar, and you'll instantly feel like you've been part of the gang forever. The warm, inviting atmosphere is the perfect elixir for letting your hair down and having the time of your life. It's like celebrating with old friends, even if you just met them at the bar!
A Space for Your Whole Crew
Stag party? No problem! Lanigan's Bar boasts a spacious layout that can handle even the wildest of celebrations. So, whether you're rolling in with a small squad or a battalion of besties, there's room for all to clink glasses and share a laugh.
Live Music Lineup and Drinks Galore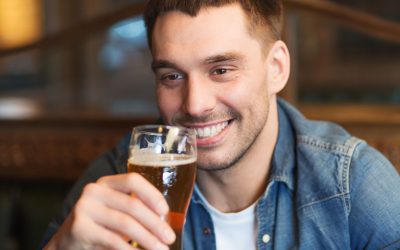 Curious about the entertainment? Here's the scoop on the musical extravaganza:
Monday

: Dive into the Irish tradition with traditional tunes that'll have you reaching for your imaginary fiddle.

Tuesday

: Rock out to pop and rock classics that'll have you strumming air guitars all night long.

Wednesday

: Get ready for side-splitting laughter with live comedy that'll leave your belly aching.

Thursday

: Unleash your inner rockstar with karaoke – the spotlight's all yours!

Friday and Saturday

: The ultimate mix! Enjoy everything from traditional Irish melodies to infectious dance beats. It's a party like no other.
And for those curious about the liquid offerings, prepare to be amazed:
Beers

: From the iconic Guinness to Smithwick's, Harp, Kilkenny, and Beamish, you're spoiled for choice.

Whiskeys

: Jameson, Bushmills, Tullamore Dew, Redbreast – embark on a whiskey journey that'll leave your taste buds dancing an Irish jig.

Spirits

: Vodka, gin, rum, tequila, scotch – the spirit selection is a treasure trove for the adventurous tippler.

Cocktails

: Whether you're sipping on a margarita, getting a taste of the tropics with a pina colada, or feeling a bit cheeky with a Sex on the Beach, the cocktail selection is bound to delight.
You can visit the Lanigan's Bar website for a more accurate live music lineup schedule.
More Than Just a Bar
But wait, there's more! Lanigan's Bar doesn't stop at live music and a stunning drink array. They've got more tricks up their sleeve to ensure your stag party reaches legendary status:
Outdoor Oasis

: Enjoy your craic under the open skies in the spacious outdoor seating area – the perfect spot to savor your drinks and relish the Irish air.

Game On

: Challenge your mates to a game of pool or darts. It's a surefire way to keep the banter flowing!

Jukebox Jive

: Take control of the tunes with the jukebox. Make your playlist and turn the bar into your personal dance floor.
Tips for Your Epic Stag Party Bash
Plan Ahead

: Secure your spot by booking your table in advance, especially if you've got a sizeable party in tow.

Spread the Word

: Let the bar staff know you're there for a stag party – they might just sprinkle some extra magic on your celebration.

Cheers to Generosity

: Show your appreciation by tipping the bar staff well. It's a gesture that's sure to come back tenfold in the form of great service and good vibes.

Dance Like Nobody's Watching

: Ultimately, remember that a stag party at Lanigan's Bar is all about having a blast. So let loose, hit the dance floor, and create memories that'll have you grinning like a Cheshire cat for years to come!
Raising a Glass to Unforgettable Nights at Lanigans Bar Kilkenny
In a city that boasts rich history and tradition, Lanigans Bar Kilkenny shines as a beacon of modern revelry. It's where the heart of Ireland meets the spirit of celebration, making it the perfect destination for your stag party extravaganza. So gather your mates, pack your party spirit, and head over to Lanigan's Bar for an unforgettable night of laughter, music, and unforgettable memories. Sláinte!
But enough talk – time for action! Pick up that phone, book a session for your stag party in Ireland, and get ready for the time of your life. Trust me, you won't regret it!