Newbury Hotel Mullingar, Ireland
Howaya, lads! Planning a stag party in the heart of Ireland? Well, you've stumbled upon the pot of gold at the end of the rainbow. We're talking about the one and only Newbury Hotel Mullingar, Ireland's hidden gem for stag party shenanigans. 
So, grab your best mates, don your cheekiest grins, and let's dive into the craic at this fantastic 3-star hotel right in the center of Mullingar!
What's up with this 3-star hotel?
Let's start with the basics. The Newbury Hotel Mullingar, nestled in the heart of this charming town, is the stuff stag party dreams are made of. With 47 cozy bedrooms, each boasting free Wi-Fi and ensuite bathrooms, this place knows how to make a lad feel at home. And don't forget the car park – no need to worry about your trusty steed (or your designated driver's ride).
Visit Newbury Hotel Mullingar, Ireland.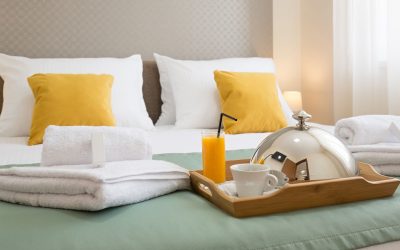 Why Stag Parties Love the Newbury Hotel Mullingar Ireland
Now, here's the juicy bit – why do stag parties flock to Newbury like seagulls to a bag of chips? Well, grab a pint, and let's dive in: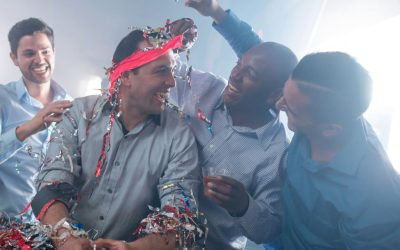 Central Location
Listen up, lads! Location is everything, and the Newbury Hotel knows it. It's smack in the middle of Mullingar, where you can stumble out the door and right into the pubs, clubs, and restaurants. No need for a taxi – you can waltz your way through town with your stag squad.
Affordable Rates
Let's be honest, lads, we all want to make our stag parties legendary without breaking the bank. The Newbury Hotel gets it. They offer competitive rates that won't leave you crying into your pint glass. That means more money for the important things – like drinks and pranks.
Comfortable Rooms
After a wild night on the town, you need a comfy place to lay your weary head. The Newbury's rooms are like a warm, welcoming hug – clean, comfortable, and just what the stag ordered. No complaints from the lads here.
Friendly Staff
The staff at the Newbury Hotel are not just your average Joes. They're your partners in crime, your wingmen, and your guides to the best of Mullingar. Friendly, helpful, and always up for a laugh, they'll make sure your stag party goes off without a hitch.
Stag Party Packages
Now, if you're like most stags, you want everything to be as smooth as a well-poured pint. That's where the Newbury shines. They offer a range of stag party packages that include accommodation, food, drinks, and activities. No stress, no fuss – just good times.
Special Features Fit for Stag Kings
Hold onto your stag horns, lads, because the Newbury Hotel goes above and beyond for stag parties: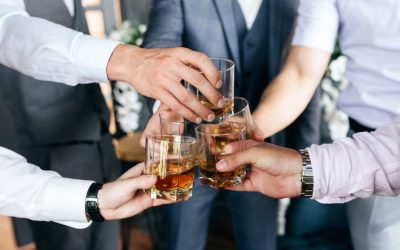 Dedicated Stag Party Coordinator
Every stag party needs a captain, and at the Newbury, that's their dedicated stag party coordinator. They'll help you plan your epic adventure, from booking to providing tips on the best craic in Mullingar. Consider them your Fairy Guinnessmother.
Stag Party Room
The Newbury knows that a proper stag party needs space to roam and roar. They've got a dedicated room for your shenanigans, complete with a sound system and a telly for those must-watch matches. It's your personal playground.
Food and Drink Packages
Food and drink packages? You bet your lucky shamrock! The Newbury offers packages that'll keep you fed and watered from breakfast to dinner to the last round at the bar. Leave the logistics to them so you can focus on having a proper laugh.
Activities Galore
If you're up for some adventure, the Newbury Hotel has you covered. They can sort out everything from paintballing to laser tag to go-karting. The best part? You don't even have to leave the hotel to get your adrenaline fix.
Tips for Planning Your Legendary Stag Party at Newbury Hotel Mullingar Ireland
Now, before you go hoisting the stag up on your shoulders for a victory lap, here are a few tips to ensure your stag party at the Newbury Hotel goes off without a hitch:
Book Ahead:

Stags are a popular breed, and rooms fill up fast, especially during peak season. Don't be caught with your pants down – book your accommodation and activities in advance.

Let Them Know:

When you contact the hotel, make sure to mention that you're planning a stag party. They'll know how to sprinkle that extra bit of magic to make your party unforgettable.

Budget Talk:

Talk turkey with the hotel staff about your budget. They'll help tailor your stag party experience to fit your wallet and your dreams.

Lean on the Coordinator:

That dedicated stag party coordinator? Use them! They're there to make your life easier, so let them do their thing.

Cheers to the Stag:

Most importantly, have a blast! Celebrate your mate's last hurrah like there's no tomorrow because at the Newbury Hotel Mullingar, every stag party is legendary.
Newbury Hotel Mullingar Awaits!
So there you have it, lads – the inside scoop on why the Newbury Hotel Mullingar, Ireland, is the go-to spot for the ultimate stag party. Whether you're here for the nightlife, the friendly staff, or the endless craic, you won't be disappointed. Slainte!
But enough talk – time for action! Pick up that phone, book a session for your stag party in Ireland, and get ready for the time of your life. Trust me, you won't regret it!