Pole Dancing Galway
Are you ready to sham-rock the dance floor and make your hen party unforgettable? Look no further than the pole dancing Galway offers! Nestled in the heart of Galway, this pole dance and fitness studio is the craic's answer to celebrating the bride-to-be's last fling before the ring.
So, grab your gal pals and get ready to twirl, spin, and sashay your way through an epic hen party at Pole Garage Ireland, the perfect place for a bachelorette bash that's as unique as the Irish landscape itself!
Where Is Pole Garage Ireland?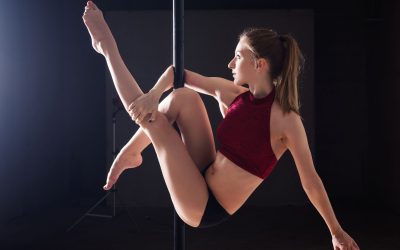 First things first, let's get you to the party central! You can find Pole Garage Ireland on the first floor of Unit 6, Tuam Road Retail Park, Tuam Road, Galway, Ireland. Now that you know where to go, let's delve into why this spot is the ultimate destination for your hen party.
Why Is It Perfect for Hen Parties?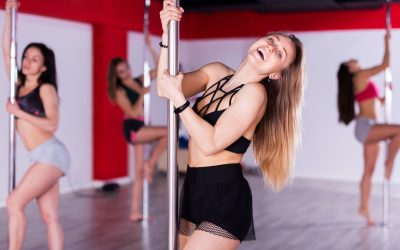 A Variety of Classes to Choose From
Pole dancing Galway? Count us in! Pole Garage Ireland offers a dazzling array of classes suitable for everyone, from beginners who've never shimmied before to those who could out-dance Riverdance. Whether you're a dance diva or a twinkle-toed newbie, there's something here to tickle your fancy. 
And don't worry, they're not just about the pole; they've got fitness classes too. So, whether you want to master a graceful spin or work on your fitness, you're sorted.
Experienced and Knowledgeable Instructors
At Pole Garage Ireland, you're in the hands of some real Irish dance experts. Their instructors are like the leprechauns of dance – experienced, knowledgeable, and full of magical moves to teach you. 
Whether you want to pole dance like a pro or try out some sultry silks, these pros will guide you every step of the way, ensuring you have the time of your life.
Positive and Supportive Atmosphere
The Irish are known for their warm hearts and lively spirits, and you'll find that same spirit at Pole Garage Ireland. The atmosphere here is as welcoming as a pint of Guinness at the local pub. 
It's the kind of place where you can let loose, laugh with your besties, and create unforgettable memories. For a hen party, the positive and supportive vibes are just what the doctor ordered.
Activities to Keep the Craic Going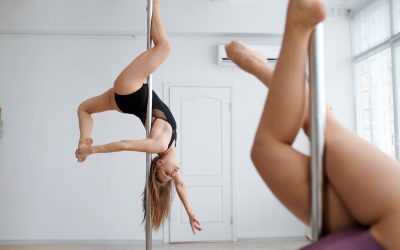 Now, let's get down to the good stuff in pole dancing Galway– the activities! Pole Garage Ireland has more in store than you can shake a shillelagh at.
Private Lessons
A private lesson at Pole Garage Ireland is like a four-leaf clover – rare and oh-so-lucky! The bride-to-be can enjoy one-on-one attention from an instructor, perfect for polishing those pole dancing skills or trying something completely new. It's the ideal way to make the hen party extra special and ensure the bride feels like the queen she is.
Workshops
Looking for a bit of variety? Pole Garage Ireland offers workshops that'll have you dancing like a true Irish queen. From dancing in heels to mastering the art of aerial silks, there's a workshop for every gal in the gang. Plus, trying something new together is a fantastic way to bond with your besties and create memories that will last a lifetime.
Photoshoot
What's a hen party without some fabulous photos? Pole Garage Ireland can even arrange a photoshoot for you and your squad! Imagine capturing all the laughter, twirls, and winks in a professional photoshoot right at the studio. These photos will be the pot of gold at the end of your hen party rainbow.
Additional Tips for Planning a Hen Party at Pole Garage Ireland
Now that you're all set to dance the night away, here are some insider tips to make sure your pole dancing Galway hen party goes off without a hitch:
Book in Advance: Just like a sought-after concert ticket, classes and activities at Pole Garage Ireland can fill up fast, especially during peak seasons. Be sure to book your slots well in advance to avoid disappointment.
Dress for Success: Come prepared with comfortable clothes and shoes you can move around in. After all, you don't want to be the one slipping on the dance floor!
Embrace the Fun: Pole dancing is all about letting loose and having a blast. So, be ready to challenge yourself, laugh with your friends, and create unforgettable memories.
Time to Shimmy, Sway, and Celebrate – Plan Your Unforgettable Pole Dancing Hen Party in Galway Today!
In conclusion, Pole Garage Ireland is your ticket to a hen party that's as Irish as a pot of gold at the end of the rainbow. With a lively atmosphere, expert instructors, and a variety of activities, this Galway gem is the perfect place for your bride-to-be to let loose and celebrate her upcoming nuptials.
So, grab your gals, dust off your dancing shoes, and get ready to pole dance the night away in Galway. Because when it comes to hen parties, the pole dancing Galway experience has got you covered! Sláinte!
But enough talk – time for action! Pick up that phone, book a session for your stag party in Ireland, and get ready for the time of your life. Trust me, you won't regret it!