Sea Kayaking – Outdoors Ireland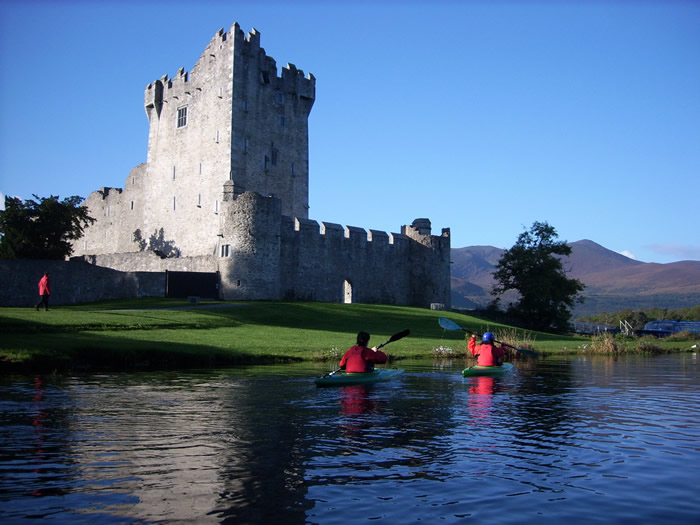 Kayak Across Ireland's Famous Lakes Of Killarney, Exploring Hidden Inlets & Islands
Spend a relaxing morning or afternoon exploring the deep, sparkling Lakes of Killarney by kayak, with an expert guide.
Beginning at 15th century Ross Castle, paddle into Lough Lein, discovering wooded islands, limestone caves and local history. With an experienced, qualified guide learn the skills to master your kayak and keep a look out for white tailed sea eagles as they soar above Killarney National Park. Land at the ancient ruins of Innisfallen Abbey; once a leper colony, now home only to native red deer.
No Previous Kayaking Experience Is Needed
For bookings and further info, please use the contact details below.
[website-button id="79″ type="website, phone, email, both"]