Discover the Exquisite Westport Plaza Hotel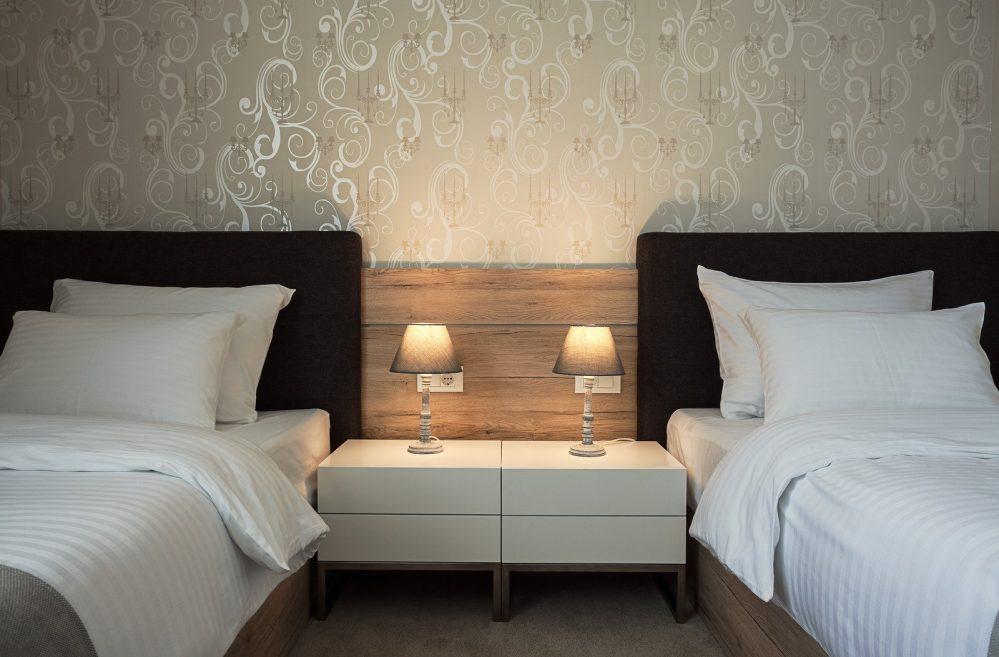 Calling all stag party enthusiasts and those of you who are looking for a grand getaway! Look no further than Westport Plaza Hotel for the ultimate stag party extravaganza! Nestled in the heart of Westport, their  sensational 4-star haven is your ticket to an unforgettable celebration.
Prepare to be blown away by the combination of luxury and excitement that Westport Plaza Hotel has to offer:
Location and Surroundings
Coastal Charms and Majestic Mountains
Westport Plaza Hotel is nestled amidst the breathtaking beauty of Clew Bay. With its pristine shores and sparkling waters, it's a haven for seaside seekers and water lovers alike. And that's not all! Gaze in awe at the magnificent Croagh Patrick, proudly standing tall as the backdrop to your Westport adventure.
Golfers' Paradise
Calling all golf enthusiasts! Westport Plaza Hotel is perfectly situated for tee-time thrills. With nearby golf courses that boast stunning views and challenging fairways, your swing will be as impressive as the panoramic vistas. Tee off amidst the green landscapes and let the golfing magic unfold in this golfer's paradise.
Luxurious Rooms and Amenities
Big Beds!
Step into their well-designed rooms at Westport Plaza Hotel, where luxury meets Irish charm. Be greeted by king-sized beds that beckon you to unwind and drift into a world of tranquility. And oh, the opulence doesn't end there! Prepare to be pampered in Italian marble bathrooms, where you can indulge in a lavish retreat fit for royalty.
Soak in Luxury, Quite Literally!
Picture yourself immersed in pure bliss as you slip into the spa baths that grace every room at Westport Plaza Hotel. Let the soothing waters melt away your cares and transport you to a realm of relaxation and rejuvenation. It's the perfect way to pamper yourself and enhance your stay with a touch of indulgence.
Entertainment and Connectivity at Your Fingertips
Stay connected and entertained throughout your Westport escapades with complimentary Wi-Fi. Catch up on your favorite shows or unwind with a movie night on the flat-screen TVs, where a vast selection of movies and on-demand music await. At Westport Plaza Hotel, they ensure that your every comfort and desire are fulfilled.
Dining Options: Savor Gastronomic Delights!
Coveys Gastrobar
Welcome to Coveys Gastrobar, a modern culinary haven within Westport Plaza Hotel. Here, they serve up scrumptious delights with a side of laid-back charm. Indulge your taste buds in a feast of delectable flavors, lovingly crafted to tantalize your senses. And the ambiance? It's as relaxed and inviting as an Irish pub, making every bite an experience to cherish.
Culinary Artistry and Fashionable Vibes
Prepare to embark on a gastronomic journey that will delight both your palate and your eyes. At Coveys Gastrobar, their talented chefs transform the finest ingredients into culinary masterpieces that are as visually stunning as they are delicious. Feast your eyes upon the fashionable interior as you savor every delectable bite. It's a feast for the senses, where flavors and style come together in perfect harmony.
Plaza Bar
Need another spot to unwind and indulge? Look no further than the Plaza Bar at Westport Plaza Hotel. They've curated a brand-new menu, including a Gourmet Burger Menu that will have your taste buds dancing with joy. Sit back, relax, and enjoy the convivial atmosphere as you toast to unforgettable moments with your friends.
Health Club and Pool!
Resort Health Club
Step into the Resort Health Club at Westport Plaza Hotel, where your well-being takes center stage. Take advantage of the state-of-the-art facilities, including a well-equipped gym that beckons fitness enthusiasts. And when it's time to relax, indulge in the soothing warmth of the hot tub, where stress melts away like magic.
Dive into Pure Bliss
Picture yourself immersed in the inviting waters of their 20-meter indoor heated pool. Whether you're seeking a refreshing swim or simply a leisurely dip, this aquatic oasis is your ticket to relaxation and rejuvenation. Afterward, surrender to the tranquil embrace of their sauna, steam room, and jacuzzi. It's the ultimate indulgence for your body and soul.
Guests can enjoy:
20-meter indoor heated pool

Sauna

Steam room

Jacuzzi
Perfect For Hen Parties Too!
Ladies, get ready to paint the town green at Westport Plaza Hotel! They're at the top go-to spot for unforgettable hen parties and special occasions.
Chic Meets Elegance
Immerse yourself in the perfect blend of chic and timeless elegance at Westport Plaza Hotel. From stylish decor to luxurious amenities, every corner radiates a sense of sophistication. Experience the ultimate in pampering and relaxation as you indulge in the Jacuzzi and revel in the opulence of their Italian marble bathrooms. It's pure indulgence, fit for queens like you!
The Spa Sula Experience
Located within the Westport Plaza Hotel. Step into a world of pure relaxation and indulge your senses in the ultimate pampering experience. Leave behind the worries of the world as you enter this haven of serenity, designed to rejuvenate your mind, body, and spirit.
Luxurious Amenities and Treatments
Immerse yourself in a realm of luxury with their range of amenities and treatments. Discover the bliss of their thermal suite, where you can unwind and embrace the soothing warmth. 
Share an intimate experience with your loved one in their couples suite, creating precious moments of togetherness.
And let the worries of the day melt away as you recline on their deluxe pedicure throne, indulging in the ultimate foot pampering.
Signature Treatments
Prepare to be captivated by their signature treatments, carefully curated to elevate your Spa Sula experience. Surrender to the blissful sensations of the Hot Poultice treatment, where skilled hands soothe and rejuvenate your body. Immerse yourself in the Sundari Treatments, created by supermodel Christy Turlington, and discover the secrets to radiant beauty. At Spa Sula, every treatment is a journey to inner and outer bliss.
Experience Unforgettable Luxury
From their luxurious rooms and delightful dining options to the rejuvenating spa, every moment here is a cherished memory in the making. Whether you're planning a grand stag or hen party, a special occasion, or even a well-deserved getaway, choose Westport Plaza Hotel for an indulgent and adventurous experience. Book your stay now and get ready to immerse yourself in unforgettable moments of laughter, relaxation, and extraordinary experiences in the heart of Westport.
Looking for the ultimate stag party in Ireland? Explore a wide range of exciting options at stagit!