Winterfell Castle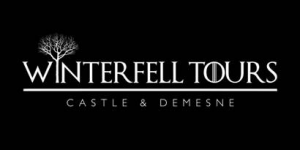 Ah, Winterfell Castle! The very name sends a shiver down your spine, doesn't it? Nestled amidst the breathtaking landscapes just a hop, skip, and a jump away from Belfast, this medieval marvel has a tale as captivating as a bard's song. Whether you're a die-hard Game of Thrones® fan or simply an admirer of majestic castles, Winterfell Castle is about to take you on a journey that intertwines fantasy and reality.
Where is Winterfell Castle?
Now, before you dive headfirst into your adventure, let's settle the matter of location. Winterfell Castle is more than a mere dot on the map; it's a gem nestled within the embrace of the North: Winterfell Castle & Demesne, Old Castle Ward, Park Rd, Downpatrick BT30 7LS, UK. Just a breezy 40-minute journey from the lively city of Belfast, this medieval haven awaits your arrival.
A Stroll Through The Game of Thrones History
Picture this: a colossal fortress standing tall, a sentinel of history, guarding the heart of the North in the realm of Westeros. Winterfell Castle isn't just a bunch of stones; it's the heartbeat of House Stark, that indomitable family that we've all grown to love. Those granite walls that could tell stories of ancient times of the Game of Thrones® universe, where victories and sorrows echo through generations.
Architecture Fit for Legends
Make your way through the towering gatehouse, and you'll find yourself in a world that transcends time. Winterfell's inner ward, it's like stepping into a Westerosi dream. The Great Hall beckons, where feasts were held and alliances forged. Imagine the murmur of conversations, the clinking of goblets, and the warmth of camaraderie.
A History Etched in Stone
Winterfell Castle isn't just another castle; it's a living embodiment of history. Built by the legendary Bran the Builder, the very same soul behind the Wall and the enigmatic Three-Eyed Crow's cave. With each stone he placed, he wrote a chapter in the annals of time. House Stark has called this stronghold home for eons, and it's where the fates of heroes and villains intertwine.
The Battleground of Legends
Let's talk battles, the kind that could shake the Seven Kingdoms! The Battle of Winterfell, a clash of titans during the War of the Five Kings, where alliances were tested and destinies rewritten. Imagine the thundering hooves, the clashing of swords, and the cries of victory and defeat echoing through these very walls.
Irresistible Activities
But hold your horses (or dragons), there's more than just history to soak in here. Winterfell Castle isn't just about gazing into the past; it's about crafting your own adventure:
Guided tours of the castle and estate 

Archery 

Falconry 

Boating on Strangford Lough 

Hikes and walks on the estate 

Visit to the Game of Thrones exhibition 

Shopping at the gift shop
Where the Fantastical Meets Reality
Now, let's get to the part that makes every Game of Thrones® enthusiast jump with joy. The very castle that brought Winterfell to life on our screens, a place where dragons soared and battles raged. As you explore the castle's nooks and crannies, that sense of familiarity might just transport you back to the Seven Kingdoms. Psst, keep an eye out for those White Walkers – they might be chilling around the corner!
Satisfying Your Cravings At Stableyard Tea Room
All that exploring and adventuring is bound to work up an appetite fit for a Stark. Fear not, for the Stableyard Tea Room is at your service. Refuel with hearty bites that would make even a direwolf's stomach grumble in approval. And if you're looking to take a piece of Winterfell home with you, the gift shop's got your back.
A Journey into the Realm of Game of Thrones®
So there you have it, a taste of what awaits you at Winterfell Castle – a realm where history and fantasy dance hand in hand. From the towering walls that have witnessed ages of glory to the modern adventures that await within its embrace, this is more than just a castle; it's a journey through time, fit for adventurers and dreamers alike. So, ready your swords (or cameras) and embark on a Westerosi escapade that you'll treasure for winters to come. Winterfell Castle beckons, and the North remembers your visit.
Looking for the ultimate stag party in Ireland? Explore a wide range of exciting options with stagit!