The Ultimate Galway Pub Crawl Guide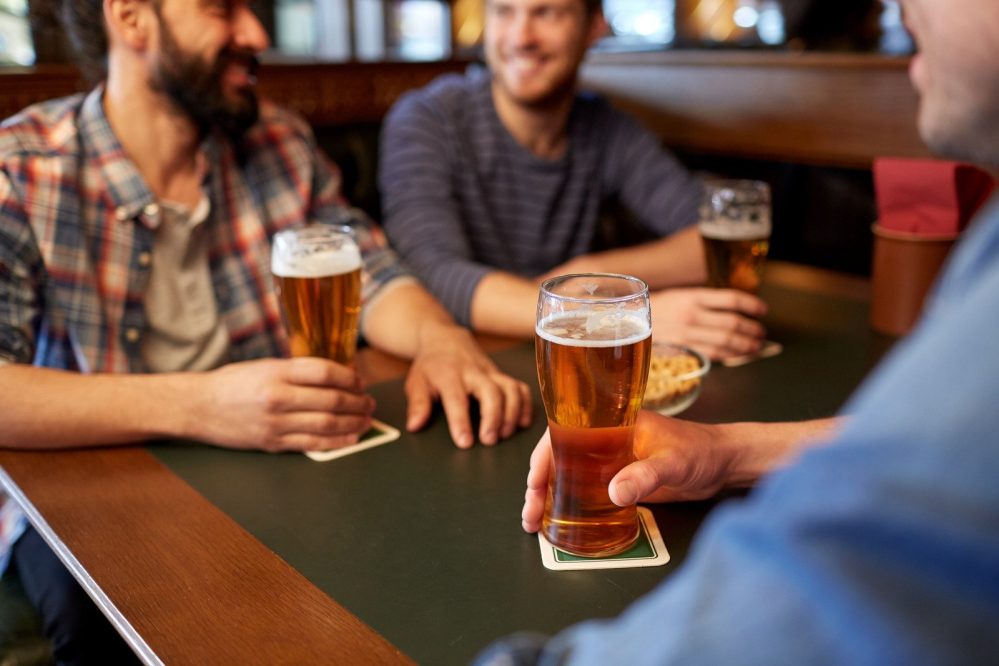 Alright, lads! If you're the best man on a mission, and your mate's stag party is around the corner, you're in for a treat. We're about to unveil the ultimate Galway pub crawl – a legendary adventure that will have the groom-to-be and the whole squad reminiscing for years to come.
The Top 10 Best Pubs in Galway
O' Connell's
Lads, let's kick off this Galway pub crawl extravaganza at O' Connell's, a pub that's practically a living legend in Galway. Nestled in Eyre Square, it's more than just a pub – it's a slice of history. Can you believe it was once a grocery store with a tiny bar? And remember that Ed Sheeran "Galway Girl" video? Well, this pub had a starring role!
Now, forget about celebrities and focus on what matters – the biggest and best beer garden in all of Galway. It's like a playground for adults, where you can start the celebrations in style. And let's not forget the Guinness; word on the street is that it could give the Storehouse a run for its money. Raise your glasses, lads, for this is where the stag party tales truly begin.
Visit O' Connell's at 8 Eyre Square, Galway, Ireland.
Garavans Bar
Gents, if your groom is a whiskey aficionado, then Garavans Bar is your next stop on this epic stag party journey. It's more than a pub; it's a shrine to the finest spirits from across the globe. Imagine an extensive collection that's bagged Connaught's Whiskey Bar of the Year award three times – talk about dedication!
Visit Garavans Bar at 46 William Street, Galway, Ireland.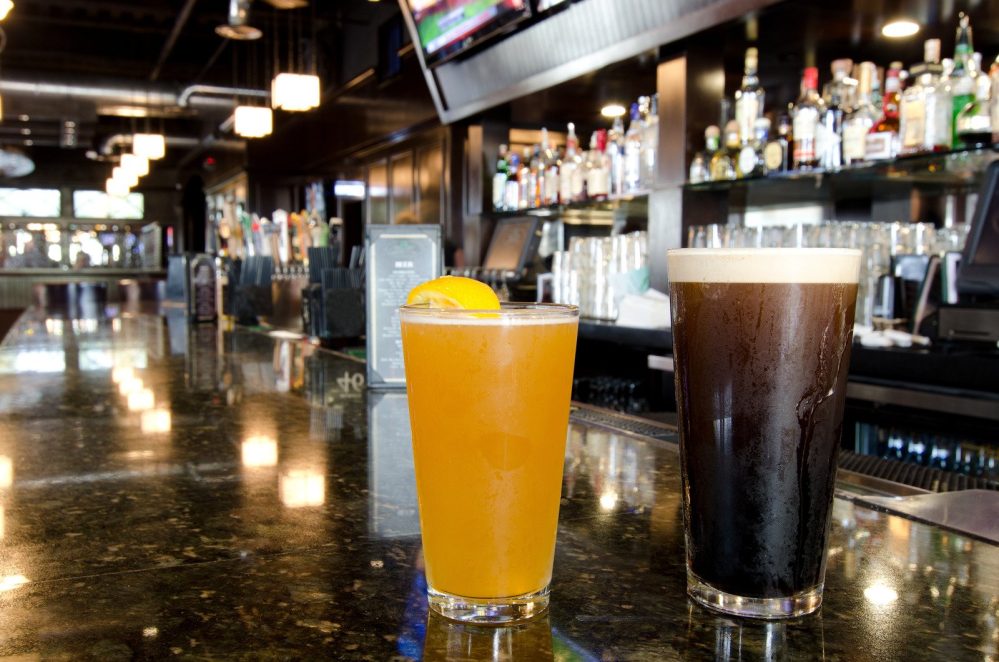 And here's a tip for you – their whiskey platter is a passport to maximum variety, a tasting experience that's sure to fuel the banter. And as the night deepens, indulge in their bomb Irish Coffee, the kind that warms your soul and sets the mood for the Galway pub crawl  that awaits.
The Crane Bar
Lads, are you ready for a twist of supernatural intrigue? The Crane Bar, draped in tradition and haunted tales, is calling your name. Over four decades of live music fill the air, but beware – a mischievous ghost roams these halls, moving furniture as if to say, "Welcome to the party!"
And if you spot a floating pint of Guinness, just consider it a friendly salute from the other side. It's all part of the experience, a hint of eerie excitement to spice up your stag party tales. Remember, the bravest among you might just make a new friend from beyond the veil.
Visit The Crane Bar at 10 Sea Road, Galway, Ireland.
Tig Chóil
Now, lads, brace yourselves for Tig Chóilí, a traditional haven in Galway's Latin Quarter. The name might mean "cabbage," but don't let that fool you. This pub is all about the music, the craic, and the camaraderie. And those walls have seen more laughter and toasts than you can imagine.
Whether you're locals or just visiting for the stag party, Tig Chóilí offers a true Irish experience. As you soak in the tunes and the atmosphere, you'll discover that this place isn't just a pub – it's a gateway to Ireland's heart and soul.
Visit Tig Chóil at 84 Lower Salthill Road, Galway, Ireland.
Taaffes Bar
Lads, let's continue the stag party jaunt to Taaffes Bar, a historic gem that's been around since 1856. This isn't just any pub – it's a living relic, situated on Shop Street, a testament to Galway's enduring spirit.
With its dark wood panels and traditional vibes, Taaffes is more than just a backdrop; it's a setting for your stag party Galway pub crawl. Imagine the stories that have unfolded here, and now it's your turn to add your chapter to the history of this incredible place.
Visit Taaffes Bar at 17/18 Cross Street, Galway, Ireland.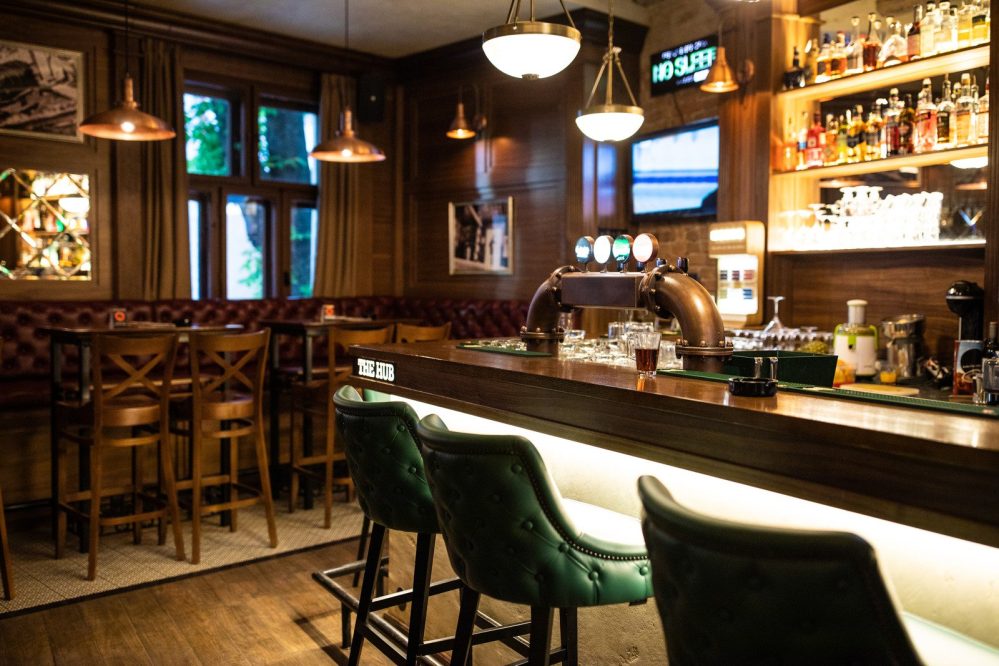 The Quays Bar
As the night rolls on, your stag party adventure brings you to The Quays Bar. This isn't just a pub; it's a feast for the eyes with Gothic arches and stained glass imported from a medieval French church. It's like stepping into a different world altogether.
And if you've got a crew that loves live music, you're in luck. Traditional tunes and cover bands fill the air, providing the soundtrack for your stag party escapades. As you explore the nooks and crannies of this stunning pub, make sure to leave a trail of laughter and memories behind.
Visit The Quays Bar at 14 Quay Street, Galway, Ireland.
The Salthouse Bar
Now, lads, it's time for a bit of sophistication as you venture to The Salthouse Bar. This gastropub in Salthill is all about local produce and craft beers that'll make your taste buds dance.
Whether it's a pre-dinner gathering or a casual meal with your stag party squad, The Salthouse Bar offers a culinary experience that's a cut above. Raise your glasses to good food, great company, and the memories you're making along the way.
Visit The Salthouse Bar at 1 Raven Terrace, Galway, Ireland.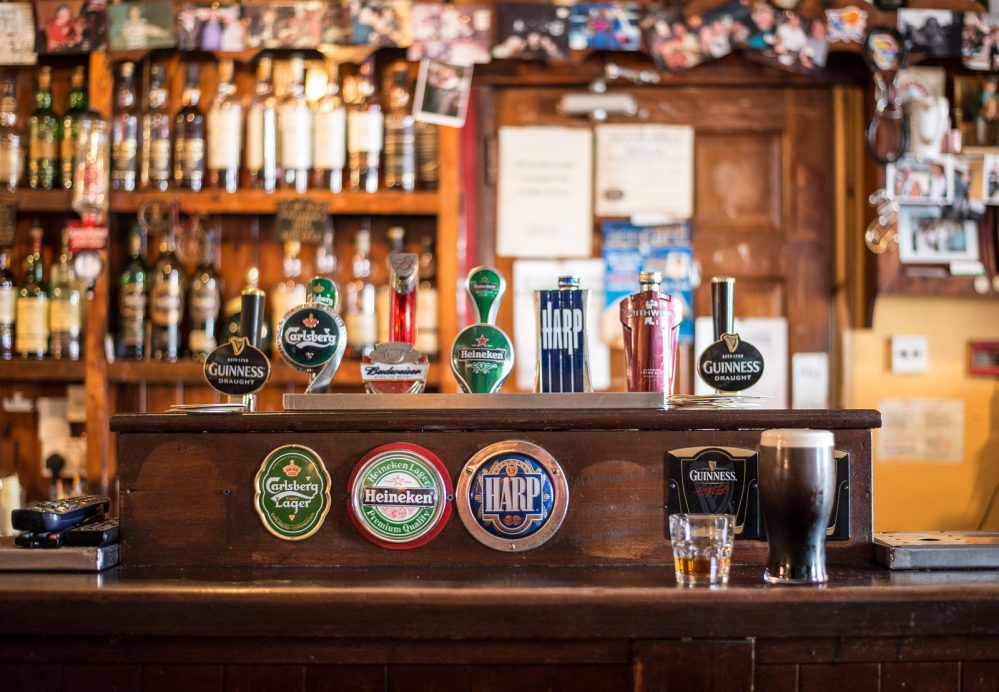 The Front Door
Dominick Street leads you to The Front Door, a pub where live music and DJs set the stage for a night of pure entertainment. It's not just a pub; it's a playground for grown-ups, where the vibes are high and the energy is infectious.
Gents, if you're after a night that's full of laughter, camaraderie, and epic memories, The Front Door is your spot. Let the rhythm guide your stag party and let loose as you celebrate in the heart of Galway's bustling center.
Visit The Front Door at 8 Cross Street & High Street, Galway, Ireland.
Neachtain's Pub
Cross Street introduces you to Neachtain's Pub, a traditional Irish haven where warmth and good times await. With a range of Irish whiskeys that'll impress even the toughest critic, it's a place where friendships deepen over shared laughter and a few pints.
Whether it's the hearty food or the live music that captures your stag party's heart, Neachtain's offers an authentic Irish experience that's second to none. So here's to the groom, the squad, and the unforgettable moments that make stag parties a tale worth telling.
Visit Neachtain's Pub at 17 Cross Street, Galway, Ireland
An Púcán
As your Galway pub crawl winds down, Quay Street welcomes you to An Púcán, a snug little pub where the atmosphere is as warm as the pints are cold. It's not about the wild antics anymore; it's about the quiet conversations and the bonds that have grown stronger.
Visit An Púcán at 11 Forster Street, Galway, Ireland H91 P65D
Cheers to Stag Party Glory!
So, lads, as you gather for that last pint, remember the laughs, the pranks, and the memories that make stag parties unforgettable. An Púcán is your final stop, a cozy cocoon where you can reflect on the journey you've shared and the adventures that lie ahead.
Pub Crawling is a classic way to level up your stag party ideas!
Looking for the ultimate stag party in Ireland? Explore a wide range of exciting options with stagit!