Unleash the Adventure: Stag Day Activities in Ireland
When it comes to stag day activities, there's no place quite like the Emerald Isle to unleash the true spirit of celebration. Ireland, with its lush landscapes, charming pubs, and rich cultural heritage, offers a treasure trove of stag party delights that'll make the groom-to-be's heart skip a beat (and maybe even a pint spill!).
Now, we all know that a stag party is not just a mere gathering of lads; it's a sacred tradition where friendships are tested, laughter echoes through the valleys, and memories are forged in the fires of pure banter. And what better way to mark this momentous occasion than with a lineup of stag day activities that'll have you roaring with laughter and pumping with adrenaline?
Ready for a whirlwind of excitement? Hold on tight as we embark on a journey through the heart-pounding stag day activities that make Ireland the ultimate playground for grooms-to-be and their band of merry men. Get your stag party hats on, lads, 'cause it's about to get wild!
Clay Pigeon Shooting: A Stag Day Activity Filled with Precision and Fun
Ah, the noble art of clay pigeon shooting! It's a stag day activity that combines the perfect blend of precision, concentration, and a bit of friendly rivalry. 
Picture this: you and your mates, clad in tweed caps and wielding shotguns, ready to take on the challenge and show off your marksmanship skills. 
It's an experience that'll make you feel like true gentleman of the countryside, even if your aim isn't always as sharp as a leprechaun's wit.
Shooting Venues Amidst Ireland's Scenic Beauty
Now, let's talk venues! Ireland boasts some of the finest clay pigeon shooting spots in the world, and they're not just known for their challenging targets. These venues are nestled in breathtaking locations that will leave you in awe of Ireland's natural beauty:
Castle Leslie Estate – County Monaghan
Nestled amidst the rolling hills of County Monaghan, Castle Leslie Estate offers a picturesque setting for clay pigeon shooting. The estate boasts expert instructors who will guide you through the sport while surrounded by the estate's stunning landscapes.
Courtlough Shooting Grounds – County Dublin
Just a stone's throw away from Dublin, Courtlough Shooting Grounds provides a convenient location without compromising on the scenic views. With experienced instructors and state-of-the-art facilities, it offers a top-notch clay pigeon shooting experience.
Ballydavid Shooting Grounds – County Cork
Situated in the heart of County Cork's countryside, Ballydavid Shooting Grounds offers a tranquil setting for clay pigeon shooting. Here, you'll find experienced instructors who will ensure your safety and provide valuable tips to enhance your shooting skills.
Now, for the beginners among us, fret not! Clay pigeon shooting is a sport that welcomes all skill levels. If you've never held a shotgun before, don't worry – we've got you covered. Remember, it's not about being the next sharpshooter champion; it's about enjoying the thrill of the chase. Instructors will guide you through the proper stance, aiming techniques, and how to lead your target. And trust me, hitting that soaring clay pigeon feels as satisfying as a hole-in-one on the golf course. Keep your eyes on the target, take a deep breath, and let your inner marksman shine through.
Buggy Racing: Embrace Your Inner Speed Demon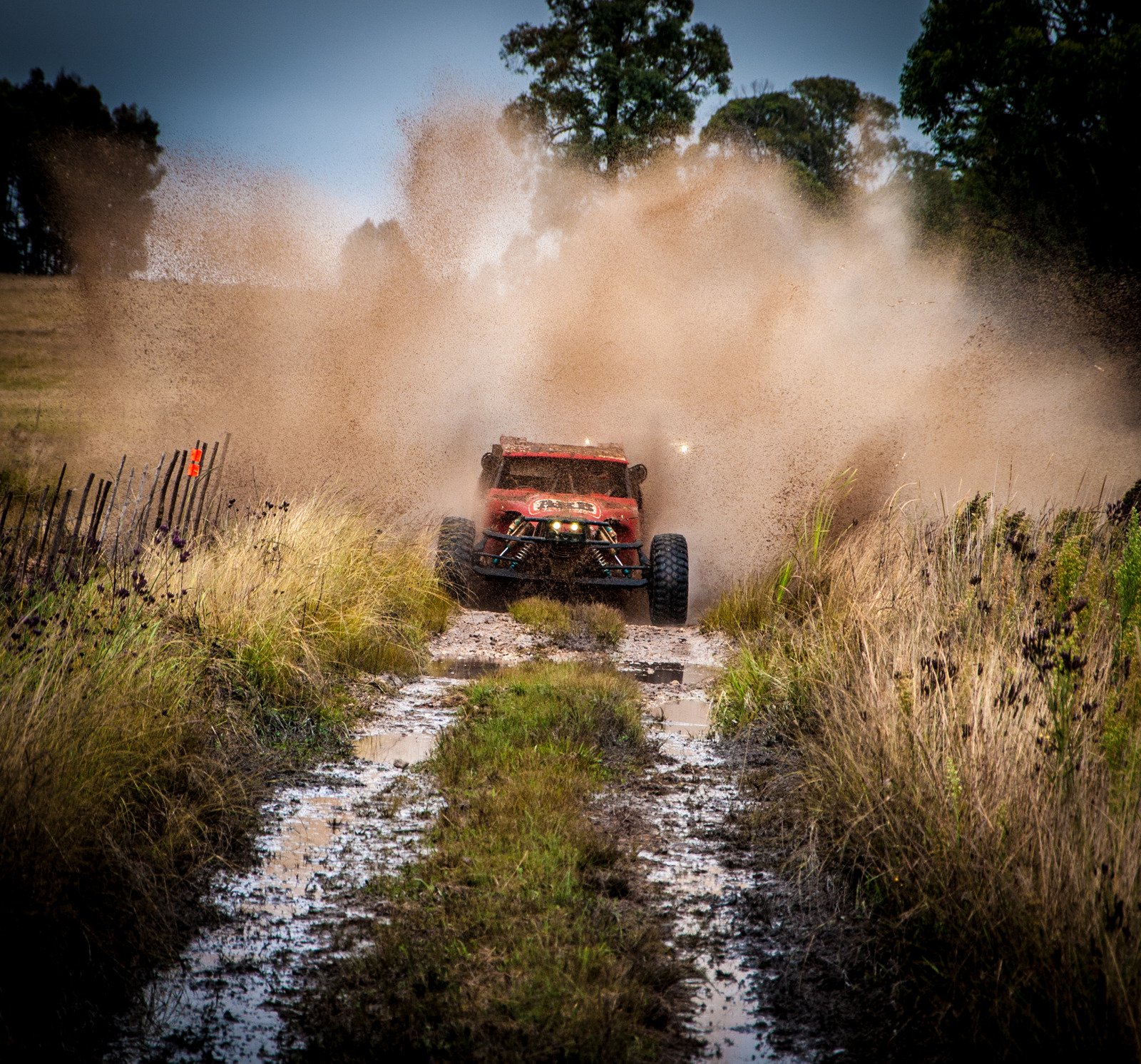 Hold on tight, lads, because we're about to rev up the excitement with some heart-pounding buggy racing! Get ready to unleash your inner speed demon and conquer rugged terrains like never before. Buggy racing is the high-octane adventure that stag groups crave, promising adrenaline-pumping excitement that'll have you grinning from ear to ear, and maybe even wiping off a bit of mud from your cheek.
Ireland's Premier Buggy Racing Circuits
In Ireland, we're spoiled with some top-notch buggy racing circuits that cater to the adrenaline-seeking souls among us. These circuits are designed to test your skills and provide an unforgettable experience:
The Off-Road Experience – County Kildare
Located in County Kildare, The Off-Road Experience offers a thrilling buggy racing circuit with challenging terrains and exciting obstacles. The track features twists, turns, and jumps that will test your driving skills and provide an adrenaline-pumping adventure.
The Wild Atlantic Rally – County Donegal
The Wild Atlantic Rally, situated in County Donegal, showcases the stunning coastal landscapes of Ireland. This buggy racing circuit combines fast straights, tight corners, and off-road sections, allowing you to experience the thrill of racing against the backdrop of the majestic Wild Atlantic Way.
Xtreme Karting & Paintball – County Louth
Located in County Louth, Xtreme Karting & Paintball offers an exhilarating buggy racing circuit suitable for all skill levels. The track features a mix of challenging corners, inclines, and descents that will put your driving abilities to the test. Prepare for intense competition and plenty of high-speed action.
Logistics and Equipment
Now, let's talk logistics, shall we? Buggy racing experiences typically last a few hours, allowing you and your mates ample time to unleash your competitive spirits and create memories that'll last a lifetime. Group sizes can vary, but it's always more fun with a bunch of lads by your side, cheering each other on as you race towards victory.
When it comes to equipment, the venues will provide you with everything you need to get behind the wheel and feel the rush. From helmets to protective gear, they've got you sorted. Just remember to dress appropriately for the occasion, as you might end up splattered with a bit of mud – it's a badge of honor, really.
Don't just take our word for it, lads. Hear it straight from the adrenaline junkies who've conquered the tracks before you. Participants of buggy racing experiences have been raving about the sheer excitement and camaraderie that come with this activity. The banter, the friendly competition, and the shared triumphs create an atmosphere that's second to none. So, get ready to create memories that you and your mates will be recounting over pints for years to come.

Quading: Explore Rugged Terrains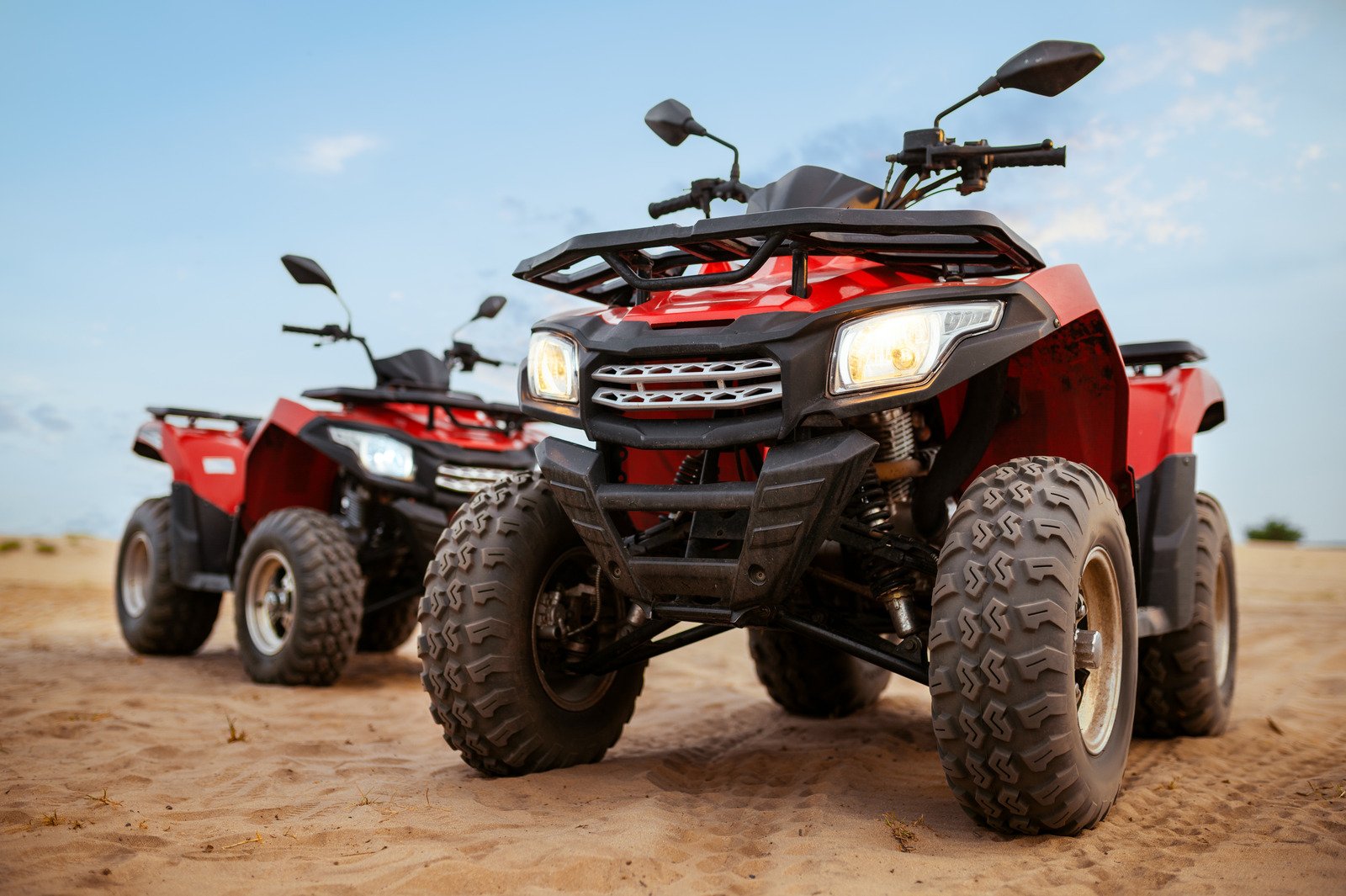 Buckle up, lads, because we're about to embark on an off-road adventure that will have your hearts racing and your spirits soaring. Quading, also known as quad biking, is the ultimate adrenaline-fueled experience that allows stag parties to conquer rugged terrains, explore hidden gems, and immerse themselves in Ireland's breathtaking landscapes.
When it comes to quading, you'll be in the driver's seat of a powerful and versatile quad bike, ready to take on any challenge that comes your way. These four-wheeled beasts are designed to handle the toughest terrains with ease, offering an exhilarating ride that combines speed, maneuverability, and a healthy dose of Irish adventure.
Quad Biking Trails Amidst Breathtaking Landscapes
Now, let's talk about the trails that await you, lads. Ireland is blessed with an abundance of scenic routes and trails that are simply perfect for quad biking. From dense forests to rolling hills and coastal paths, you'll have the opportunity to explore a variety of terrains, each with its own unique beauty:
Wicklow Mountains National Park – County Wicklow
Explore the rugged beauty of the Wicklow Mountains National Park on quad bikes. With its rolling hills, dense forests, and picturesque valleys, this trail provides a thrilling quad biking experience amidst stunning Irish scenery.
Glenveagh National Park – County Donegal
Set off on a quad biking adventure through Glenveagh National Park in County Donegal. This trail takes you through vast expanses of moorland, tranquil lakes, and dramatic mountains, offering breathtaking views and a sense of wilderness.
Ballyhoura Mountains – Counties Limerick and Cork
Experience quad biking in the Ballyhoura Mountains, straddling the counties of Limerick and Cork. This trail combines exhilarating off-road tracks with scenic woodlands, open moorland, and panoramic vistas, making it an ideal choice for adventurous quad bikers.
From stag parties venturing deep into enchanting forests to groups racing along coastal cliffs, the sense of freedom and excitement that comes with quading is truly unmatched. Whether you're an experienced quad biker or a first-time rider, the joy and adrenaline rush of exploring the great outdoors atop a quad bike are bound to leave a lasting impression.

Go Karting: Fuel Your Need for Speed
Gentlemen, get ready to unleash your inner race car driver because we're diving headfirst into the thrilling world of go-karting. A stag day classic, go-karting offers a heart-pounding experience that's suitable for all skill levels, ensuring that everyone can participate in the adrenaline-fueled fun.
When it comes to go karting, it's all about speed, strategy, and friendly competition. Picture yourself zipping around the track, inches off the ground, feeling the rush of the wind as you navigate hairpin turns and push the limits of your kart's capabilities. The combination of skill, precision, and the burning desire to cross that finish line first creates an atmosphere that's filled with excitement and camaraderie.
Ireland's Electrifying Go Karting Tracks
In Ireland, we're fortunate to have some renowned go-karting tracks that cater to our need for speed. These tracks prioritize safety, ensuring that you can focus on the exhilaration without any worries. With well-maintained karts, expertly designed layouts, and safety protocols in place, you can confidently push the pedal to the metal:
Kartmania – County Waterford
Located in County Waterford, Kartmania offers a thrilling go-karting experience for all skill levels. The track features a challenging layout with twists, turns, and straights, providing an exhilarating ride for stag groups seeking a taste of high-speed excitement.
Pallas Karting – County Galway
Pallas Karting, nestled in County Galway, provides an exciting go-karting track set against the backdrop of picturesque countryside. The circuit offers a blend of challenging corners, elevation changes, and fast-paced sections, ensuring an unforgettable racing experience for all participants.
Kylemore Karting – County Dublin
Located in County Dublin, Kylemore Karting offers an indoor go-karting track suitable for stag groups seeking thrills regardless of the weather. The track features tight corners, long straights, and a competitive racing atmosphere, guaranteeing an action-packed experience for all skill levels.
Exciting Race Formats and Competitions
Now, let's talk race formats, lads. Whether you're looking for individual races or team competitions, go-karting tracks in Ireland have got you covered. Engage in pulse-pounding individual races where it's every man for himself, or join forces with your mates in team competitions that foster camaraderie and friendly rivalries. It's all about finding the format that suits your group's preferences and ensures an unforgettable go-karting experience.
Remember, lads, go karting is all about having a blast and creating memories that'll last a lifetime. So, gather your mates, strap on your helmets, and get ready to experience the thrill of go karting in Ireland. Channel your inner Lewis Hamilton or Ayrton Senna, and let the spirit of friendly competition ignite as you race towards victory. The checkered flag awaits – may the best stag win!
Paintball Shooting: Dive into Adrenaline-Fueled Battles and Tactical Showdowns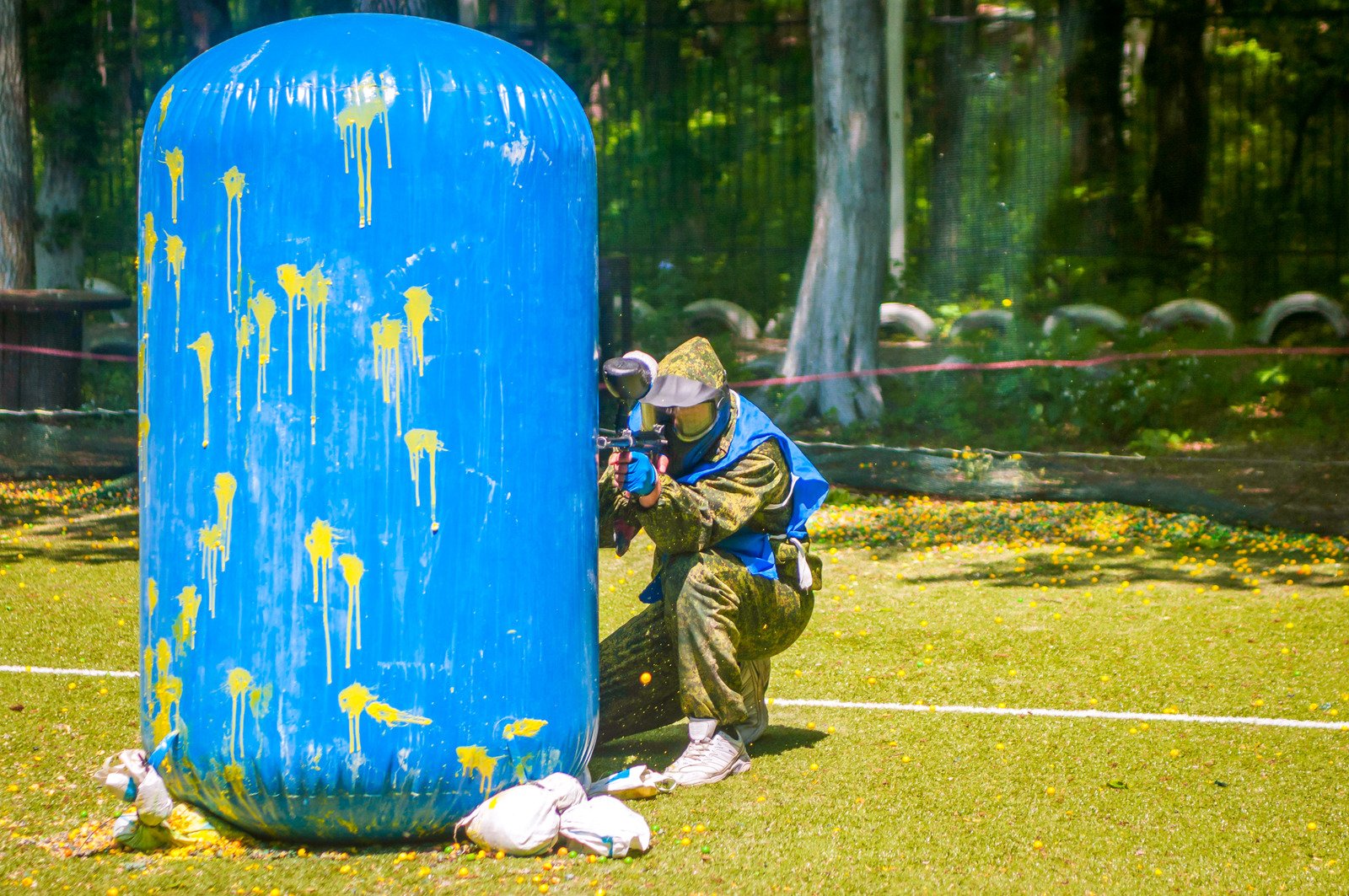 Get ready to gear up, strategize, and unleash your inner warrior because we're diving into the action-packed world of paintball shooting. This thrilling stag day activity combines strategy, teamwork, and adrenaline-fueled battles that will have you and your mates on the edge of your seats.
Paintball is all about immersing yourself in intense game scenarios where communication, coordination, and quick thinking are key. Whether you're defending a base, capturing the enemy's flag, or simply trying to be the last man standing, each game presents a unique challenge that requires both mental and physical prowess.
Adrenaline-Fueled Battles at Ireland's Paintball Venues
In Ireland, we're lucky to have top-notch paintball venues that provide the perfect battlegrounds for epic paintball showdowns. These venues boast varied terrains, from dense forests and open fields to purpose-built arenas, allowing for diverse gameplay experiences. With state-of-the-art equipment, strict safety measures, and expert staff, you can focus on the excitement of the game while ensuring everyone's well-being:
Delta Force Paintball – Multiple Locations
Delta Force Paintball operates several venues across Ireland, including locations in Dublin, Cork, and Limerick. Each venue offers immersive paintball experiences with diverse terrains, realistic game scenarios, and top-quality equipment.
Skirmish Paintball – County Wicklow
Skirmish Paintball, situated in County Wicklow, provides an exciting paintball experience in a natural woodland setting. With different game zones, including trenches, forts, and bunkers, Skirmish offers thrilling battles that cater to both beginners and seasoned players.
Belfast Paintball – County Antrim
Located in County Antrim, Belfast Paintball offers adrenaline-fueled paintball adventures for stag groups. Their expansive outdoor field features various obstacles, including buildings, barricades, and strategic vantage points, ensuring exciting gameplay and tactical challenges.
Thrilling Game Formats and Intense Scenarios
Paintball offers a range of game formats to suit different preferences and play styles. Engage in heart-pounding capture-the-flag missions, where strategy and teamwork are crucial to secure victory. Or, test your survival instincts in thrilling last-man-standing battles, where it's every man for himself. Whether you prefer intense team-based scenarios or individual challenges, paintball has something for everyone.
Remember, lads, paintball is not just about shooting colorful pellets. It's an immersive experience that pushes your limits, fosters teamwork, and creates unforgettable memories. So, gear up, strategize with your mates, and prepare for epic battles in the Irish wilderness. May your shots be true, your aim steady, and your victory sweet as you embrace the thrill of paintball shooting in the land of craic!
Your Stag Adventures in Ireland Await!

By choosing Ireland as your stag party destination and embracing these thrilling activities, you'll create memories that will be talked about for years to come. Gather your best mates, immerse yourselves in the Irish charm and humor, and embark on an adventure like no other.
Remember, it's not just about the activities themselves—it's about the bonds you strengthen, the stories you'll share, and the laughter that will echo throughout the years. Ireland welcomes you with open arms, ready to provide you with a stag party experience that exceeds your wildest expectations.
So, what are you waiting for? Plan your stag party in Ireland, contact Stagit, and let us help you create an unforgettable journey filled with excitement, camaraderie, and the craic that only Ireland can offer. Your stag day awaits—let the adventure begin!