THE ANCHORAGE ACCOMMODATION
Tucked away just 8 miles from the iconic Elphin Windmill, The Anchorage is your ultimate Ireland stag party hideaway. Whether you're chilling with the whole squad or just a few of your closest mates, you're in for a craicin' time.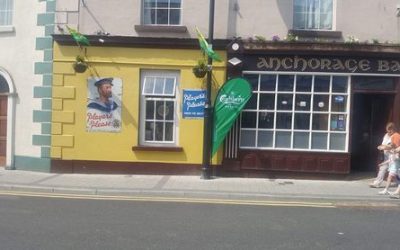 Each apartment at The Anchorage is decked out with all the necessities for a great stay. You've got a flat-screen TV for match-watching, a comfy living room for lads' banter, a kitchen equipped for late-night munchies, and a private bathroom to get yourselves sorted for the night's adventures. Not to forget, they've got a fridge and electric tea kettle, just in case you fancy a quick brew.
In the Heart of the Action
One of the best bits? You're slap-bang in the middle of Carrick-on-Shannon! The Anchorage is your headquarters for exploring the town and all its delights. Want to check out Leitrim Design House, Costello Chapel, or the Carrick-on-Shannon Sports & Leisure Centre? They're all within stumbling distance. Plus, the Ireland West Knock Airport is just 29 miles away if you're jet-setting in.
A Proper Irish Atmosphere
When you're at The Anchorage, you're getting a taste of traditional Irish charm. The decor screams 'Ireland' with its warm colors and cozy vibes. The bar is the heart of the place, where you'll feel like you've stepped into a real Irish pub. 
And guess what? It's an award winner! They've got all sorts of tipples and traditional Irish dishes to tantalize your taste buds.
Party on, Lads! 
Nights out in Carrick-on-Shannon are legendary, and The Anchorage is perfectly poised to be your home base. Live music, anyone? The bar often plays host to some great live bands, and you can bet there are some fun events happening here. It's not just a place to rest your weary heads – it's where the party begins!
What's in it for You?
Comfy & Spacious:

Their apartments are perfect for your entire stag party. Get comfy and prep for your epic night out.

Unbeatable Location:

No need for cabs or buses; everything's right at your doorstep. Stumble back to your cozy bed after a night on the town.

Authentic Irish Vibes:

Experience the true spirit of Ireland at The Anchorage. Enjoy pints and soak in the authentic Irish atmosphere.

Award-Winning Pub:

Their bar's accolades speak for themselves. Sip on pints and savor some genuine Irish dishes.

Live Music & Events:

Elevate your night out with our regular live music and events. Keep the party vibes going!
So, lads, when it comes to a stag party in Carrick-on-Shannon, The Anchorage is the spot. It's got the location, the craic, and all the makings of an unforgettable weekend.
Click here to visit The Anchorage Bar and Accommodations' facebook page to know more!
Barrelstore Carrick-on-Shannon
When you find yourself planning the perfect stag party in Ireland, you don't want to miss a visit to The Barrelstore Carrick-on-Shannon. This stylish bar, nestled on Bridge Street, welcomes you with open arms and a warm Irish smile. It's the kind of place that becomes your local favorite from the very first pint.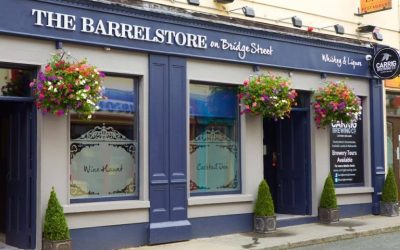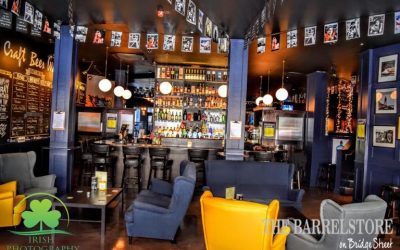 All About The Barrelstore Carrick-on-Shannon Vibe
The moment you step inside, you'll be charmed by the ambiance. Take a seat at the counter, and you'll discover an impressive selection of drinks stretching from floor to ceiling. But it's not just about the drinks; it's the spirit of hospitality that's the real star here. 
Their team is a bunch of experts, ready to guide you through an extensive array of carefully crafted beverages. They're passionate about quality, and they've handpicked the finest Irish Craft Beers, Whiskeys, and Liquor
Whiskey and Liquor Heaven in Barrelstore
At The Barrelstore, they wear our Irish pride on our sleeves. That's why they've got an outstanding selection of Irish-produced goods, especially in their Craft Beer, Whiskey, and Liquor range. 
They've also sourced rare and wonderful gems from around the world to make your drinking experience truly exceptional. Don't miss their tempting Cocktail Menu; it's packed with delights that will make your taste buds dance.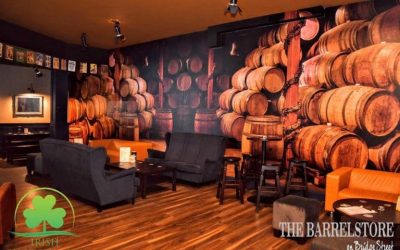 Party Like There's No Tomorrow
The Barrelstore on Bridge Street is the ultimate party destination in Carrick on Shannon. They know how to throw a bash that'll be the stuff of legends. 
Whether you're celebrating with a small group or a large gathering, they've got you covered. Just tell them what you have in mind, and they'll provide the space, food, and refreshments to make it a night to remember.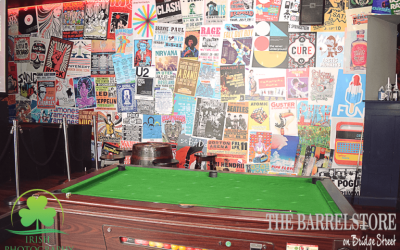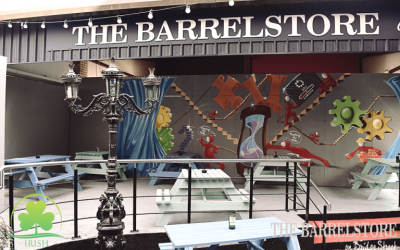 Stay Where the Action Is
Want to keep the party going all weekend? They've got you sorted with their self-catering apartments located conveniently above The Barrelstore Bar. You won't find a more central location in Carrick on Shannon, within stumbling distance of local bars and nightclubs.
Their apartments are versatile and can accommodate between 5 and 10 people, perfect for a stag party. Expect luxurious bed linen and towels in every bedroom. Each apartment boasts a main bathroom and one ensuite bedroom for added comfort.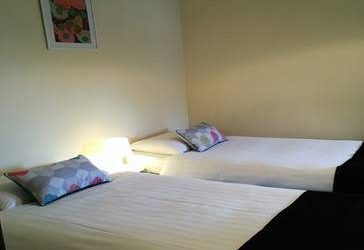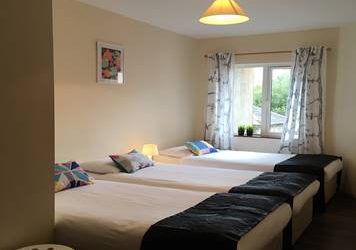 You'll find fully-equipped kitchens with everything you need, including tea and coffee-making facilities, a fridge, a freezer, and even a dishwasher. And, yes, they have free WIFI to keep you connected with the outside world (if you really must).
So, lads, when you're planning the ultimate stag party, remember Barrelstore Carrick-on-Shannon. With a lively atmosphere, top-notch drinks, live entertainment, and self-catering apartments, they've got everything you need for an unforgettable weekend.
Aisleigh Guest House
Aisleigh Guest House is well appointed and situated on the main Dublin, Sligo N4 road and has gained a reputation for fine food, friendly service and a warm homely atmosphere. Local genealogy a specialty. All guest rooms are en-suite with Direct Dial telephone and TV's Houses to rent are also available in Carrick-on-Shannon and bookings can be made through Aisleigh Guest House. These five spacious houses are conveniently located in the town center.
[website-button id="147″ type="website, phone, email, both"]