Anchorage Accommodation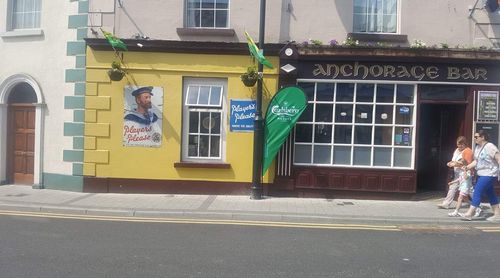 The Anchorage Accommodation is based in the centre of Carrick on Shannon on Bridge street. All our rooms are ensuite above one of the oldest traditional pubs in town where you will receive a warm welcome on arrival.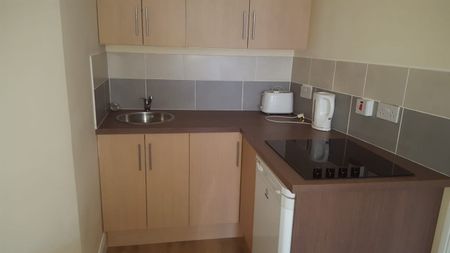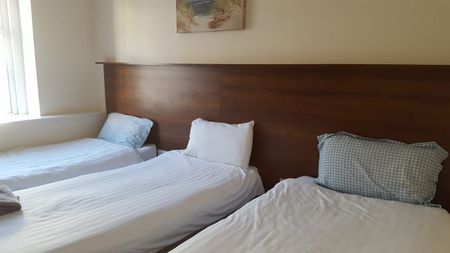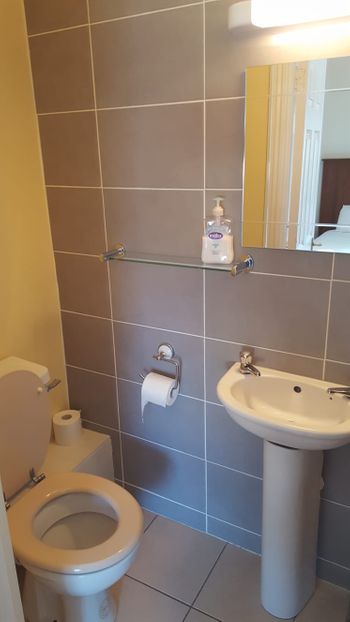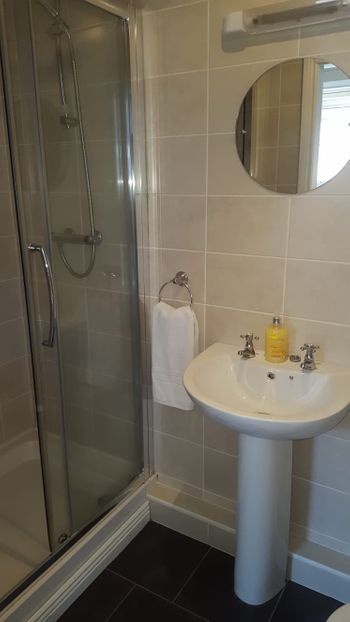 [website-button id="186″ type="website, phone, email, both"]
The Barrelstore Accommodation
We can offer quality self-catering accommodation in our 7 apartments located conveniently over the bar, in the heart of Carrick on Shannon. A separate entrance brings you upstairs to our courtyard setting shared with 7 apartments.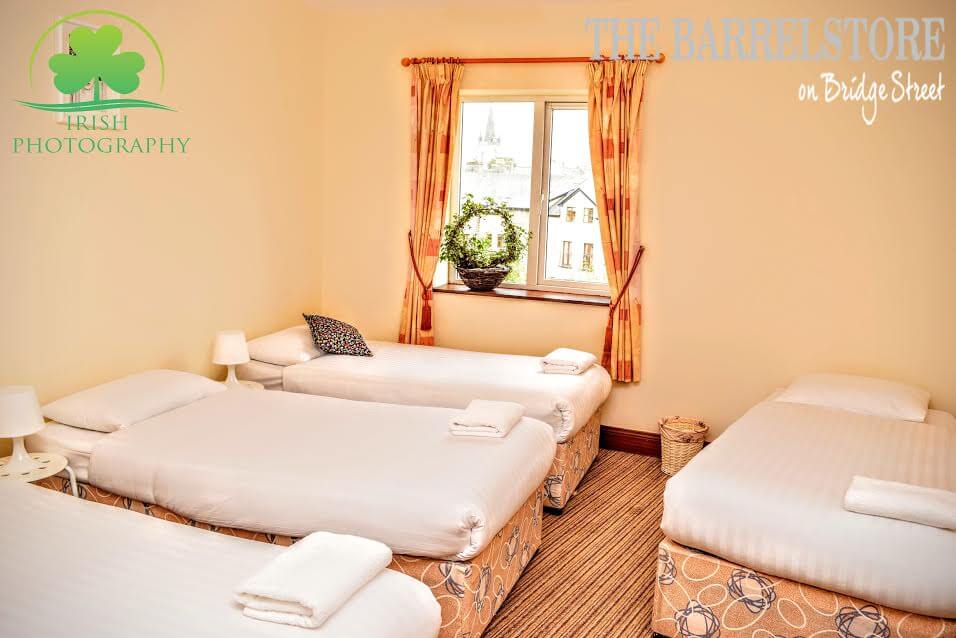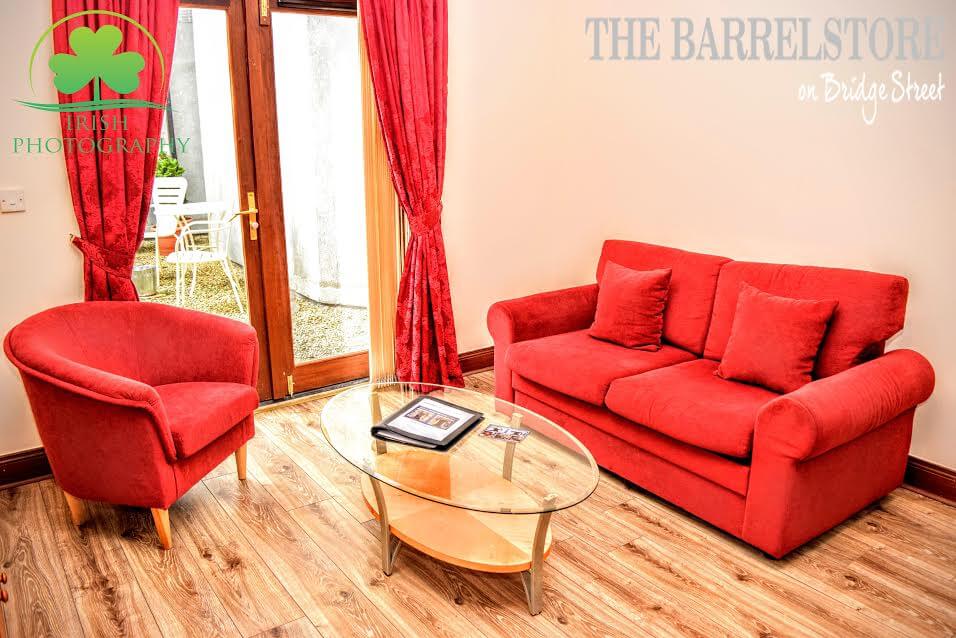 All of the bedroom apartments are supplied with luxurious bedding and towels. Each apartment has a main Bathroom and an En-suite Bedroom.
The kitchens are fully equipped facilities:
Tea and Coffee maker
Fridge,
Fridge freezer
Dishwasher
You can relax in the comfortable seating areas. Room sizes vary from sleeping 5 people, to sleeping 10 people.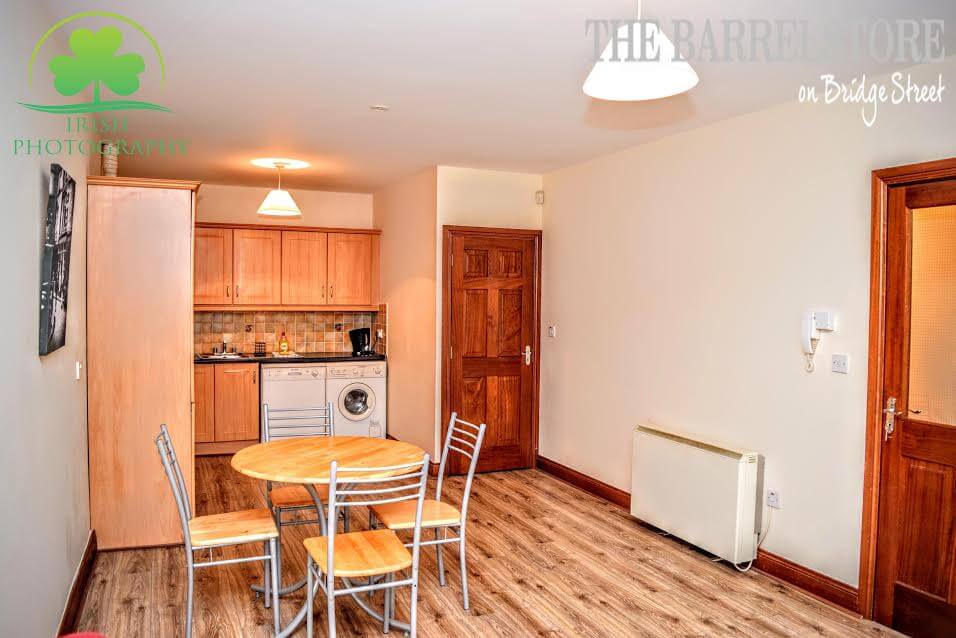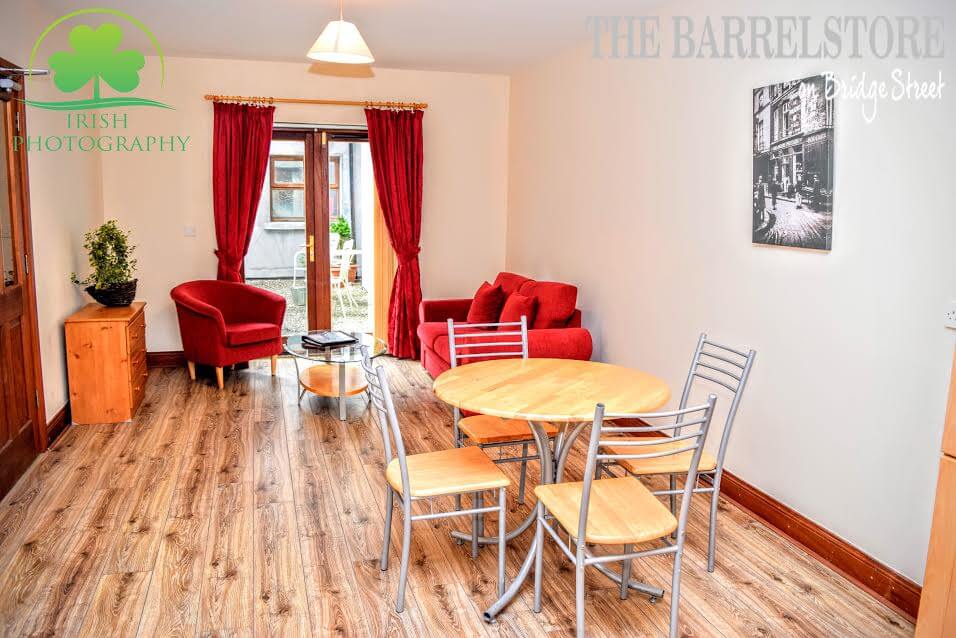 Follow Us on Facebook And Twitter
[website-button id="173″ type="both"]
Aisleigh Guest House
Aisleigh Guest House is well appointed and situated on the main Dublin, Sligo N4 road and has gained a reputation for fine food, friendly service and a warm homely atmosphere. Local genealogy a specialty. All guest rooms are en-suite with Direct Dial telephone and TV's Houses to rent are also available in Carrick-on-Shannon and bookings can be made through Aisleigh Guest House. These five spacious houses are conveniently located in the town center.
[website-button id="147″ type="website, phone, email, both"]