A Guide for Pub Crawls and Beers in Galway
It's a simple rule of thumb, lads: never put your faith in a fella who's sitting in a pub with an empty hand! If he's not holding a pint or a whiskey, then he's either a teetotaler or a shady character, and neither of those are good company for a proper Irish pub crawl in Galway!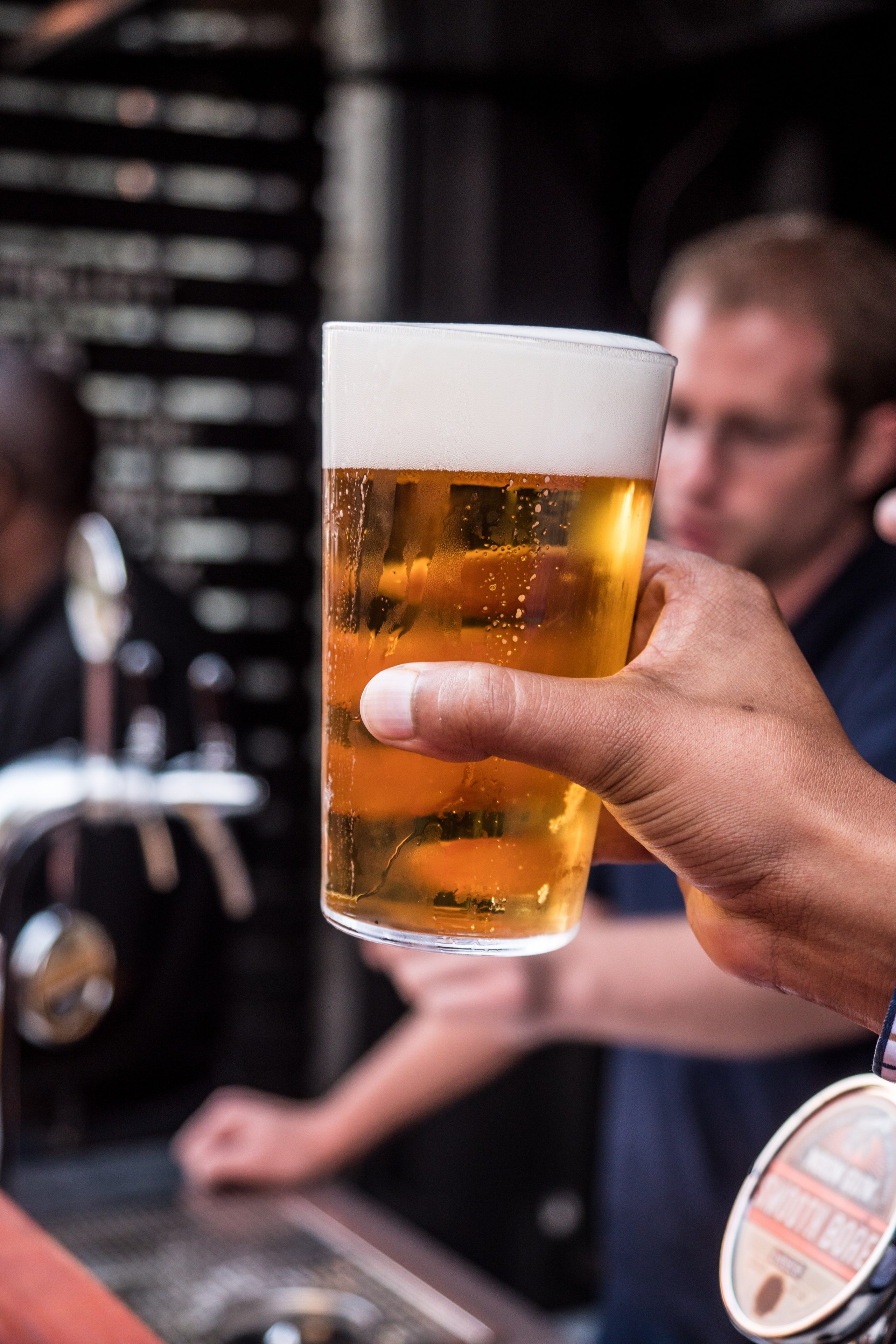 So, if you're out and about with the lads on a proper pub crawl, you can't be letting the groom-to-be miss out on the fun! It's the mark of a true best man, after all. And if you're looking for a spot to do it right, there's no better place than Galway. Make sure to check out Galway Stag Party Packages! 
So why Galway? 
Galway, the Pub Crawl Destination
It's a tradition as ancient as the hills, but you know what? There's more than enough reasons to fall head over heels for Galway as the ultimate pub Galway crawl spot! 
Galway got the best pub scene you won't find in any other place. Imagine walking in a long street of pubs and crawls –

we bet you won't make it through the end! 

The music? You'll be  stomping along like a mad leprechaun!

Of course, Galway's got its own brews and spirits. Top-notch drinks that'll put some hair on your chest!

Galway's gonna make you feel like mammy's home. It's really the warm and friendly vibe of Galway's pubs that really sets 'em apart. 
There's no way you don't want to experience this good stuff, ya? So, here's how you plan a good pub Galway crawl. 
Planning Your Pub Gawlay Crawl
(Three things you should know!)
There's no such thing as too much time spend in a pub Galway
Galway's the place for a stag party with loads of craic in the summer. The town is full of tourists and activities. But for a chill pub Galway crawl, come off-season. Whatever you choose, take note: Timing is key.
The more pubs, the more chances of finding that pot of gold at the end of the rainbow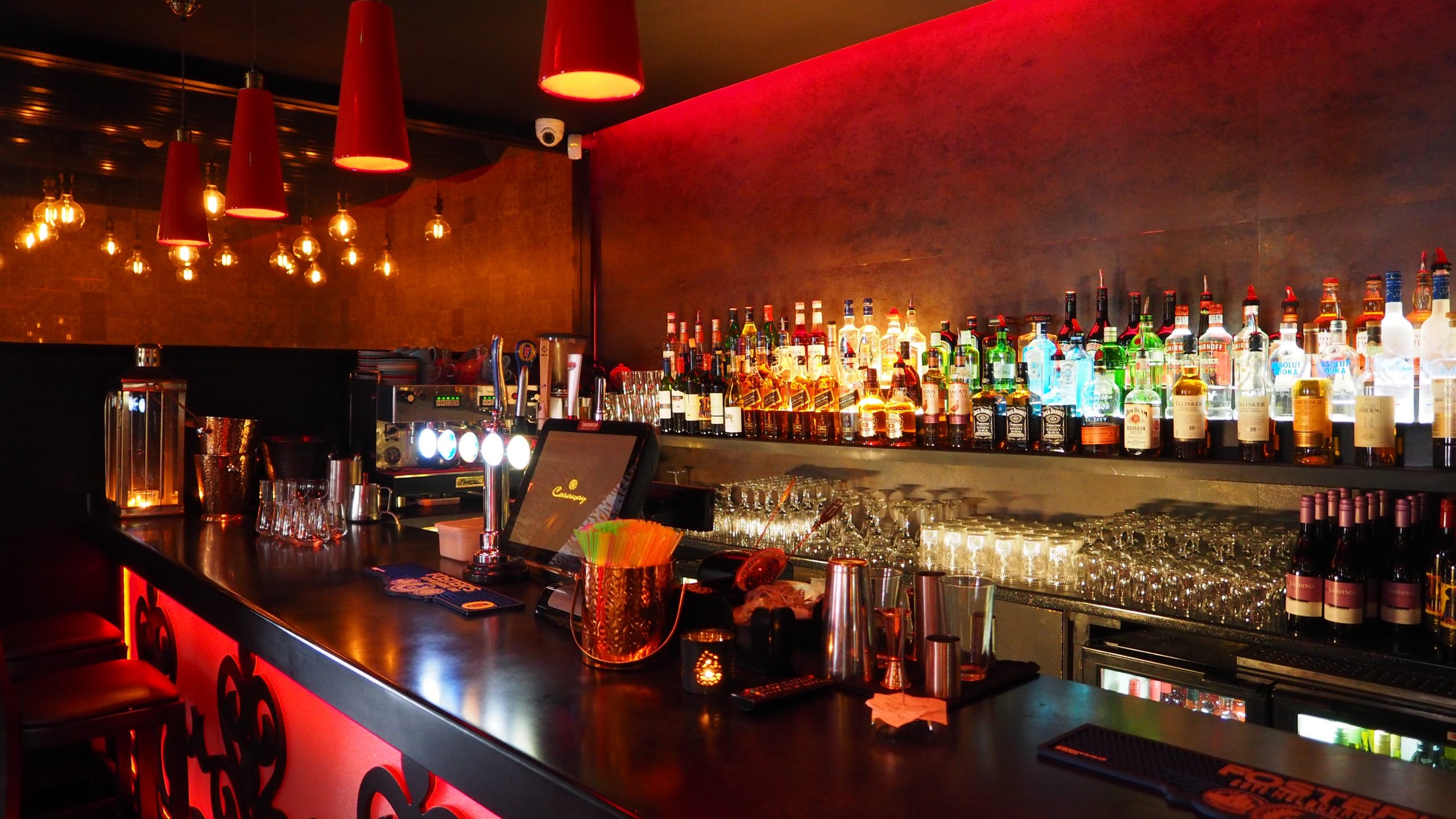 When it comes to pub crawling in Galway, you better use your noggin' and pick your targets wisely. There's no scarcity of pubs Galway 'round these parts, so don't get too greedy, now! We'd recommend hittin' up about 3-5 pubs, depending on how much time you wanna spend in each. That way, you can have a grand ol' time without ending up sloshed like a bag of spuds! 
Just a heads up: You better book ahead, unless you fancy begging a pub Galway on your knees to let you in! It's not a grand sight, we tell you that!  
Try not to crawl too far. Know the routes!
You've sorted out the big decisions like a real big man (or maybe not, check out the list of the best pubs in Galway below), so the next step is don't take the word 'crawl' literally. Be smart enough to do proper research on the routes you'll be taking for your stag party. 
Galway's Best Pubs
Here's a short checklist for a grand pub Galway: ✔trad music, ✔craft beers, and ✔late-night party scene. 
The Quays Bar
The Quays Bar is a jewel in the crown of Galway city! (Just 5-min. Walk from Eyre Square). This pub Galway has been a landmark of Galway city for over 400 years, and it is located on the banks of the River Corrib. It has a traditional Irish atmosphere, with live music and a friendly crowd.
What to expect: You can expect to find a good selection of beers, whiskeys, and traditional Irish food.
Special features: The Quays Bar has a great outdoor seating area with views of the river. They also have a whiskey bar upstairs with over 100 different whiskeys to choose from.
Price: The prices are reasonable, with pints of beer starting at €5.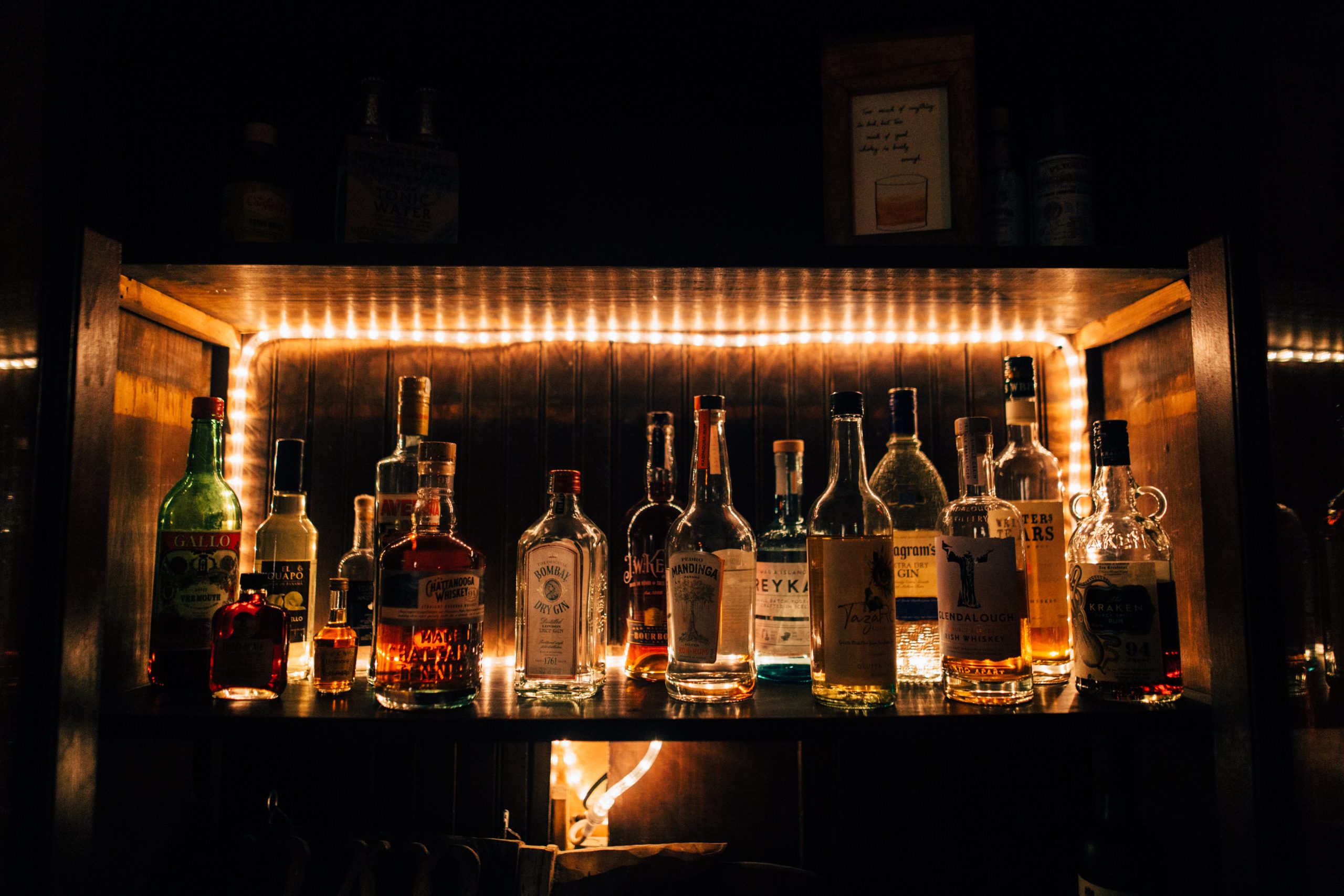 Tig Coili
Tig Coili is located on Mainguard Street, just a few minutes' walk from Eyre Square. This pub Galway is known for its traditional Irish music sessions, which take place every night. The atmosphere is cozy and intimate, with a mix of locals and tourists.
What to expect: You can expect to find a good selection of beers and whiskeys, as well as traditional Irish food.
Special features: Tig Coili has a great selection of traditional Irish music and hosts sessions every night. They also have a whiskey bar upstairs with over 150 different whiskeys to choose from.
Price: The prices are reasonable, with pints of beer starting at €5.
The Kings Head
The Kings Head is located on High Street, just a few minutes' walk from Eyre Square. This pub Galway has a historic feel, with parts of the building dating back to the 13th century. The atmosphere is lively and fun, with a mix of locals and tourists.
What to expect: You can expect to find a good selection of beers, whiskeys, and traditional Irish food.
Special features: The Kings Head has a great outdoor seating area, as well as a whiskey bar upstairs with over 80 different whiskeys to choose from. They also offer whiskey and beer tasting sessions.
Price: The prices are reasonable, with pints of beer starting at €5.
So, here it is – the three pubs to start off your pub Galway crawl. That's already 80% of the work, and the 20%, well, let's deal with the drinks and food!  
What to Drink in Galway
Irish beers like Guinness, Smithwick's, and Kilkenny's are all popular choices, with each offering a unique taste and experience. But let's be real, Galway is more than that! For those looking for something a wee different, the Galway Bay Brewery's craft beers are a must-try.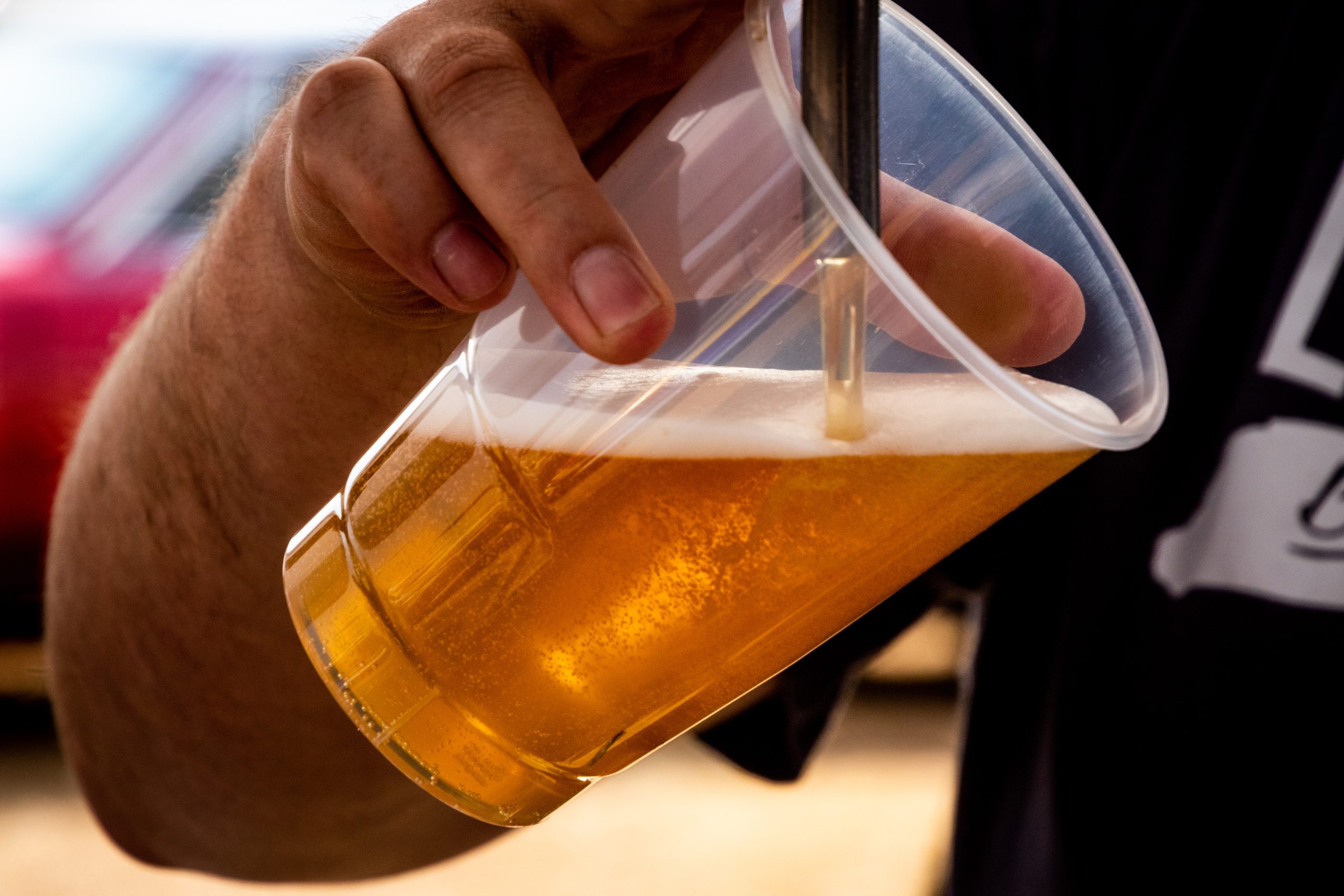 The Full Sail IPA

– a popular beer with a bold, hoppy flavor and a citrusy aroma

The Althea

– a Belgian-style saison with a spicy, fruity taste

Buried at Sea Oatmeal Stout

–  a beer with a dark, smooth stout with a rich, creamy texture with some flavor notes of coffee, chocolate, caramel, and sweetness from oats. 

Of Foam and Fury double IPA

– a strong, hoppy IPA with a bold, bitter flavor and a high ABV of 8.5%, blended with American and New Zealand hops.

Bay Ale amber ale

– has a balanced deep amber color and a malty, caramel flavor with a moderate ABV of 4.4% and a subtle hop profile.
Food to Eat in a Pub Galway
Satisfy your hunger during a pub Galway stag party with the must-have foods on this list: 
Fish and Chips

: You'll never go wrong with crispy battered fish served with chunky chips. Classic but chef's kiss! 

Bangers and Mash:

Comfort food you say? Nothing beats this Irish sausages served atop a mound of creamy mashed potatoes.

The perfect beer combo! 
Guinness Beef Stew:

if you can't get enough with that pint of Guinness, throw it in some pot and slowly cook the beef to warm your belly and put a smile on your face! 

Boxty:

Be hopping pubs to pubs? You better bring some snacks – get these Irish potato pancakes to keep you sound from your hunger!
Now, we're not ones to cast judgment, but when the drink starts flowing and the craic is mighty, it's all too easy to go a bit bonkers! Ah, but no worries, lads, here's a friendly heads up. Remember to keep it safe and sound while you're out having a grand ol' time.
Safety Tips for a Pub Galway Crawl
Drink with a dash of common sense! 
Don't go charging in like a mad bull at a gate, taking on more than you can handle. Pace yourself now, and remember to wet your whistle with a drop of water between sips, unless ye want to wake up with a head the size of a leprechaun's pot o' gold.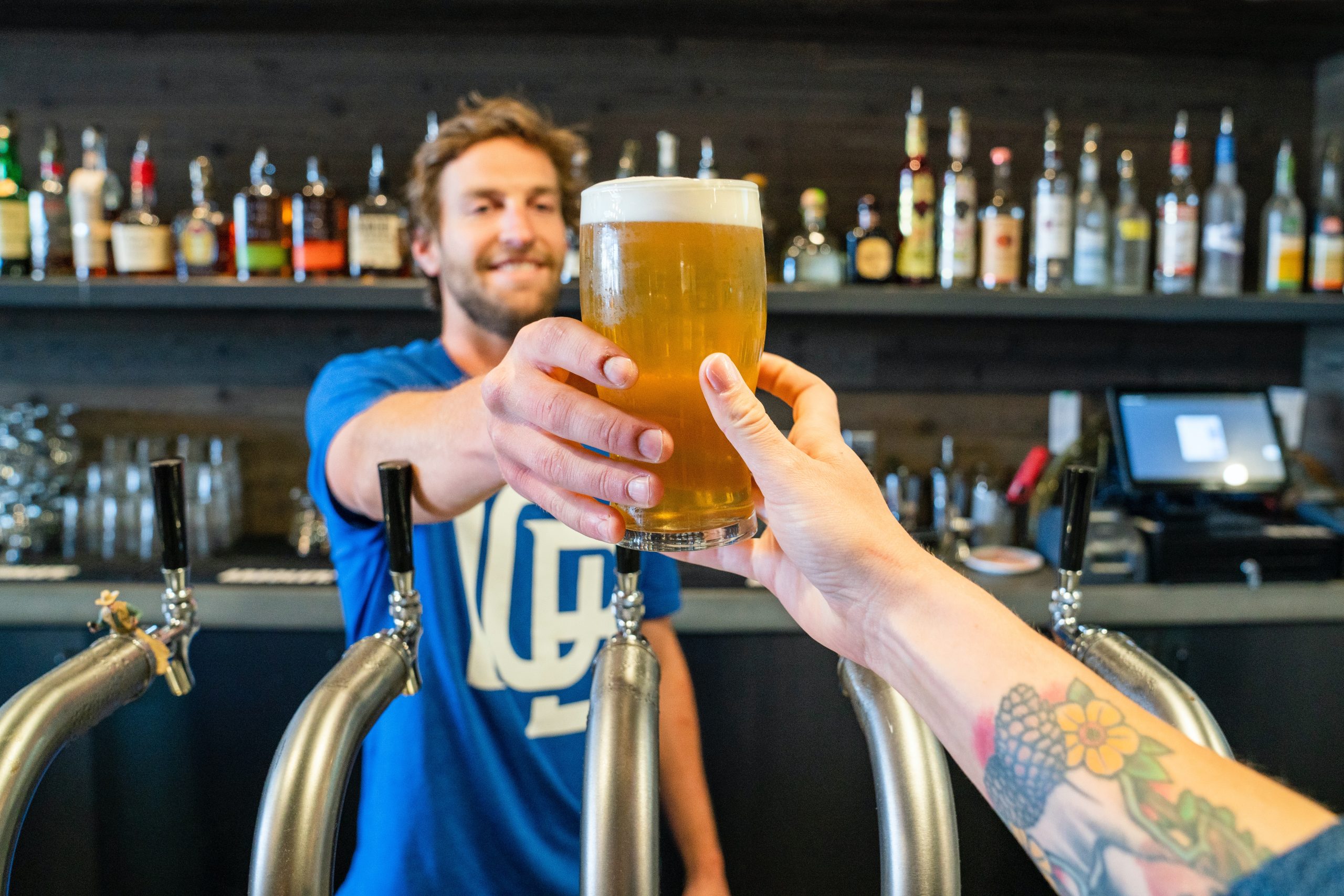 And for the love of St. Patrick, don't be drinking on an empty stomach, unless ye fancy a row with a banshee in the morning!
Be like a flock of sheep – stick together!
It's grand important yo stick with your crew like a pack of wild sheep. No wandering off on your lonesome, now! Swap yer contact deets with the gang and have a cunning plan in place for reuniting if any of ye get lost in the sauce. 
Just be aware. 
Galway is grand altogether, but it's always best to have your wits. Stick with your mates, for safety's sake, and never wander off on your lonesome after dark. And if some stranger comes your way, just give 'em a good old fashioned Irish eye and keep on walking. 
Galway is a grand spot for a pub Galway crawl, me friend! With its lively pub culture and tasty brews, you'll be spoiled for choice from the traditional taverns to the hip craft breweries. Just be sure to keep your wits about ya and take it handy, for the pubs in Galway can be mighty inviting!
A pub Galway crawl is sure to be a memorable experience. Ready to raise the glass for a pub Galway crawl? 
Stag Party Ideas: DIY Stag Do Survival Kit
Stag parties usually don't involve too much fuss; men tend to lean more towards the simplicity of going out and getting drunk, as opposed to putting any thought into frivolities such as party favours or decorations. While we at Stagit can respect this, we simply cannot ignore the fact that there's a massive amount of brilliant stag party ideas waiting to be put in motion. One such brilliant idea is the DIY Stag Do Survival Kit. For anyone who's been to a stag party, we all know they can get a little… chaotic. Drink gets spilled, lads go AWOL and everyone wakes up worse for wear. So, why not throw your boys together a mini survival kit to ensure they come out the other side of your stag party alive? As far as DIY stag party ideas go, this one is the cream-of-the-crop. It takes minimal effort but has maximum effect. Below, we've put together a list of suggestions for your survival kits.
Mini bottles of alcohol
Provide your pals with a tiny, shot-sized bottle of their individual favourite alcohol to add a personal touch! Or, pick something like Jagermeister, throw in a can of Red Bull each, et voila – Jagerbombs all round.
Cigars
Class it up and make your grooms-men feel like gangsters with a high-end cigar for each of them. Cigars are a fantastic little party favour for your guests to enjoy, and it'll make them feel special. You want the lads to feel special, don't you?!
Wet Wipes
For any sticky situations that may occur throughout the night, it's always good to keep a packet of wet wipes handy. Food dropping, drink spillage, vomit-related incidents… wet wipes are just common sense. They will also come in surprisingly useful for wiping the shame off your face the next morning when you can't crawl to the shower.
Condoms
This one's pretty self-explanatory. Don't be a fool and wrap your tool lads. What happens on the stag party doesn't always stay on the stag party, unfortunately (looking at you, chlamydia) and in this day and age unprotected sex is really just silly and inexcusable. Do the single lads a solid and slip some rubbers into their kits. 
Paracetamol and Water
Stick a couple of paracetamol in the kit in anticipation for the next morning. A lot of sore heads will be silently thanking you as they wash their painkillers down with half a gallon of water, expressions of utter relief on their tired faces. You're such a good friend!
Gum
Just because one of you is getting hitched doesn't mean the lads can't go on the pull. However, no self-respecting young man would ever attempt to chat up anyone with smelly pint-breath, or – god forbid – pukey breath. You probably don't particularly want to get a whiff of that either! A packet of gum in everyone's kits is just generally a wise idea.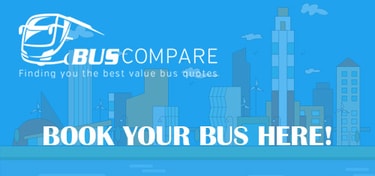 Taxi numbers
Before you set off on your stag weekend, first you must do a little bit of research. Make a list of a couple of taxi services in the area you'll be partying in, and make sure everybody has a copy of them – that way if anybody goes AWOL, they won't be lost in an unfamiliar place with no idea how to get back to the accommodation. It works a whole lot better than the buddy system!
Snacks
Throw some snacks into the Survival Kit in case anyone gets peckish during pre-drinks. Snacks are also guaranteed to improve hangover-induced narkiness by at least 80%.*
*(fact extracted from personal experiences with vodka-hangovers and multi-packs of crisps.)
Disposable camera
Nowadays, there's no fun in spontaneous photos. At the touch of a button you can see the picture straight away, taking the mystery out of seeing photos after a wild night. Give all of your grooms-men a disposable camera to use up during the party. Send them all off to be developed, meet up in the pub the next week and have a good laugh at the state of yourselves. 
Body Spray/Deodorant
Packing in a little can of deodorant is never a bad idea, especially when taking on a stag party of epic proportions. Make sure nobody is dancing all night with pit-stains on their good shirt by providing them with the solution before they even need it. (Note: may come in handy the next day for those of you too ill to partake in bathing. We've all been there.)
So, now that you know what you've got your survival kits sorted out, it's time to book the wildest night of your life so they can be put to use! Go ahead and get in touch with us so we can start planning a stag party that you'll never forget. 
If we've piqued your curiosity for all things stag-party, have a look at our list of Embarrassing Stag Party Ideas to gain a little inspiration for the big weekend.
All GIFS courtesy of giphy.com.