Gasworks House Carrick-on-Shannon
Alright lads, listen up! If you're tasked to plan your mate's last night of freedom in Ireland before the big day, then look no further than Gasworks House Carrick-on-Shannon. This self-catering gem for your stag party in Ireland is where the craic is guaranteed, and the good times just don't quit.
Perfectly Located for Your Convenience
Gasworks House self-catering accommodation in Carrick-on-Shannon is 50 metres from the train station and 800 metres from the town centre. We can cater for groups of up to 25 people and have a large, fully-equipped kitchen area with dining and lounge seating.
Fully-Equipped Kitchen
What's even better? The kitchen is stacked to the rafters with all the gear you need to cook up a storm, whether it's a fry-up to cure the mother of all hangovers or a feast fit for kings.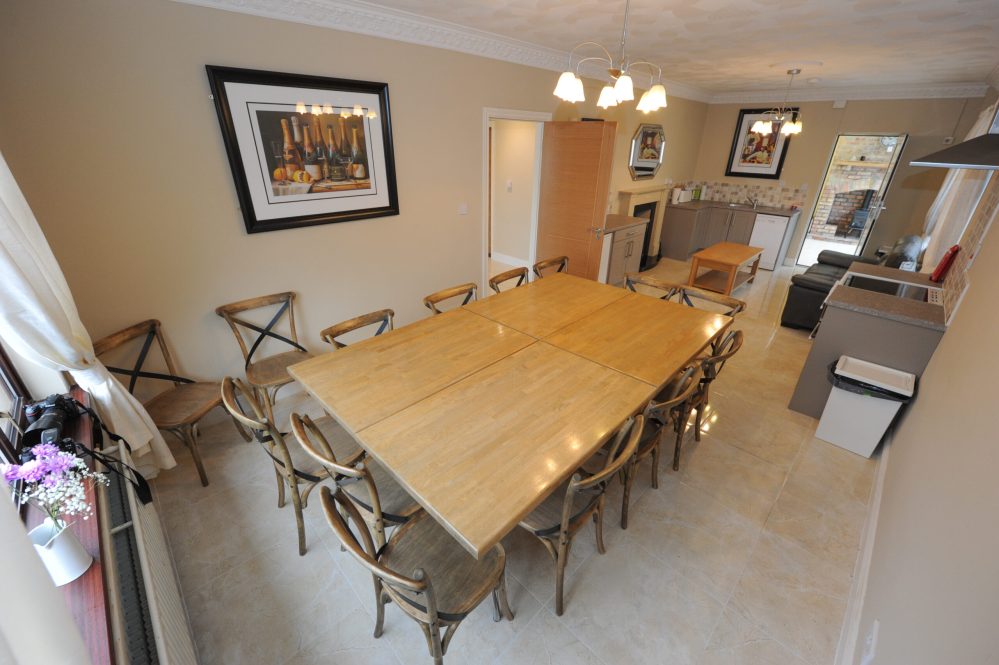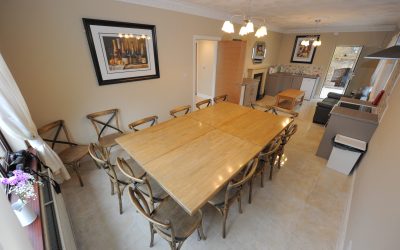 Bathrooms Bigger Than Your Living Room
And let's not forget those bathrooms! they're bigger than most people's living rooms! You won't find yourself queuing for a shower while you're here, no sir.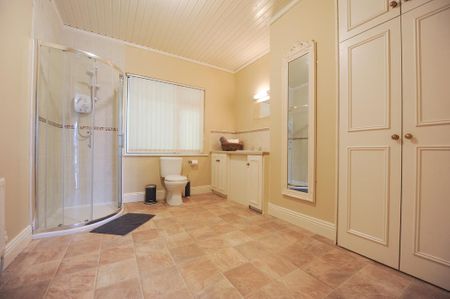 Free Parking – No Strings Attached
Oh, and did we mention the free parking? 
You heard that right! No need to stress about where to leave the motor when you're too busy planning your next move. With Gasworks House, you've got a safe spot for your wheels, plus a handy drop-off area for any last-minute arrivals or supplies.
Heart of the Action
One of the best bits about this place is the location. You're right in the thick of the action, ready to dive into all the shenanigans Carrick-on-Shannon has to offer. 
Whether you're up for a pub crawl, a spot of fishing, or some adrenaline-pumping activities like paintball or kayaking, it's all within your reach. Trust us, you won't be twiddling your thumbs here.
Hosts with the Most
And here's the icing on the cake: the hosts are an absolute gas! They're like the fairy godmothers of stag parties, ready to sprinkle their magic hospitality dust and make sure your stay is as smooth as a pint of the black stuff.
Click that mouse and get ready to make memories that will have you and your mates talking about this stag do for years to come! Visit Gasworks House's today and let the adventure begin.
This Carrick-on-Shannon stag party accommodation is your ticket to a legendary weekend. Just don't blame us if the memories are a bit fuzzy come Monday morning! Don't take our word for it, check out Gasworks House Carrick-on-Shannon for yourself, and get ready to paint the town green!