Top Things to Do for an Unforgettable Stag Party Celebration
Are you lads ready for a stag party like no other? Look no further than Kilkenny, Ireland, where the good times flow as freely as the pints of Smithwick's! Get ready for an epic adventure packed with laughter, friendly competition, and unforgettable experiences. Here are some top-notch activities to make your Kilkenny stag party a legendary one:
Embrace the Brewing Magic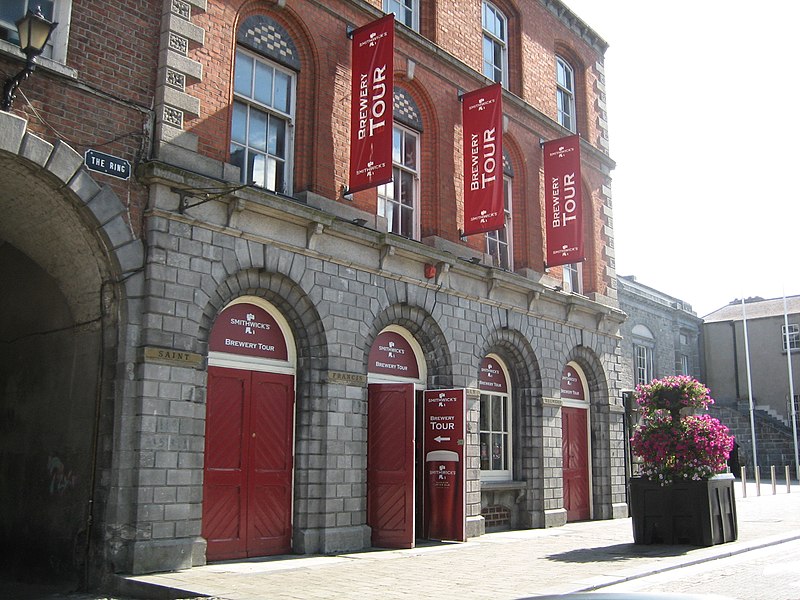 Kick-start your celebrations at the Smithwick's Experience, a temple of beer knowledge and merriment. Dive into the captivating world of brewing as you learn about the time-honored process behind Ireland's beloved Smithwick's beer. Immerse yourself in the interactive museum, sample an array of delightful beers, and even take a brewery tour to witness the craftsmanship firsthand. Cheers to that!
Rev Your Engines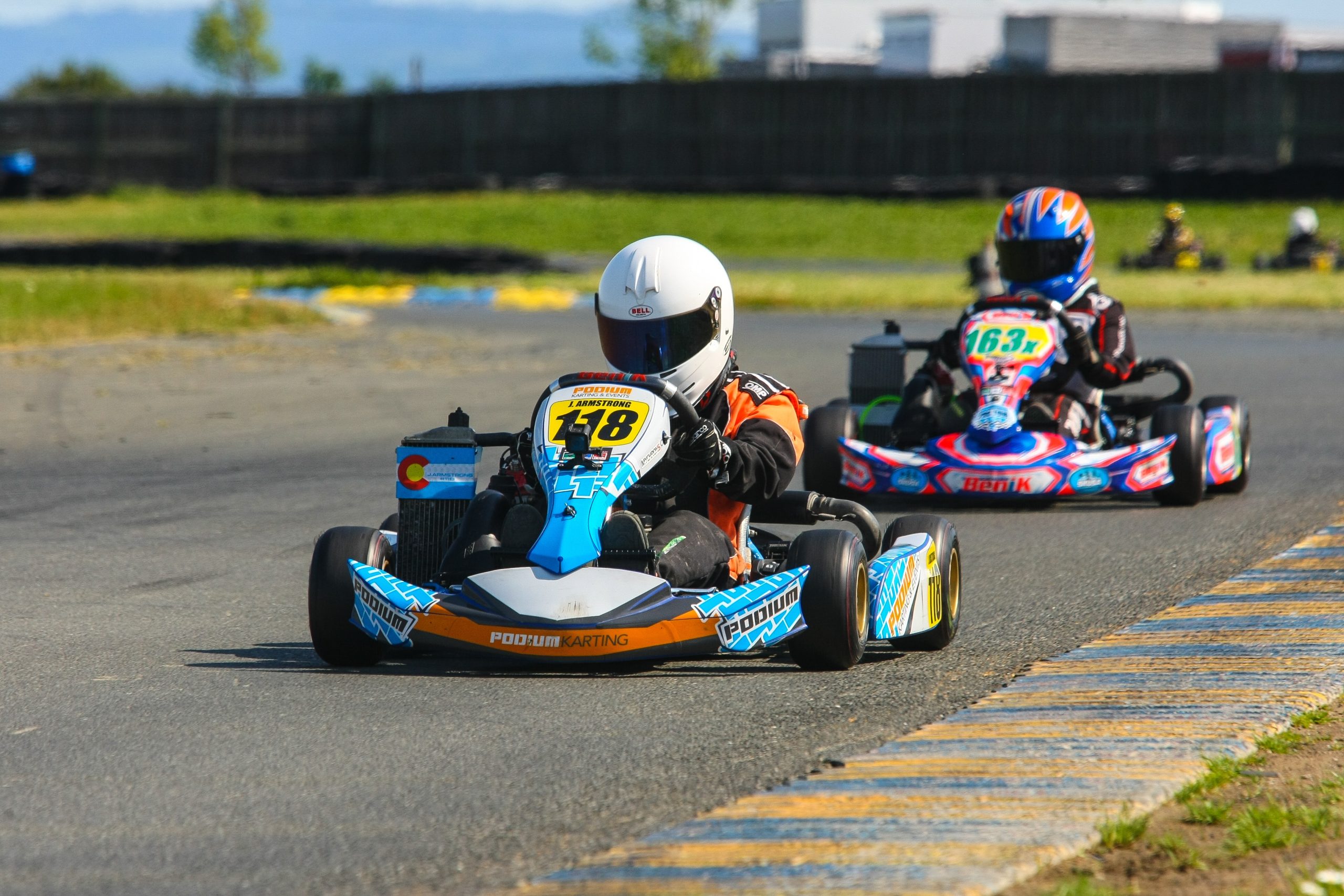 Unleash your inner speed demon with some adrenaline-pumping go-karting! Kilkenny boasts thrilling go-kart tracks that will have you and your mates racing against the clock. Put your driving skills to the test, indulge in a bit of friendly competition, and see who takes home the title of the fastest stag party driver. May the best man win!
Pub Crawl Extravaganza
Kilkenny's vibrant nightlife scene beckons, and what better way to experience it than with a rollicking pub crawl? Embark on a jovial expedition through the city's finest establishments, where you'll savor hearty pints of the black stuff, swap stories with the locals, and maybe even stumble upon some lively traditional music sessions. Get ready for an unforgettable night of laughter and camaraderie!
Kilkenny is renowned for its atmospheric pubs
Start your pub crawl at Kyteler's Inn, a historic establishment dating back to the 13th century. Legend has it that Alice Kyteler, the inn's former owner, was accused of witchcraft. As you raise a glass in this haunted pub, regale your mates with tales of her mysterious escapades.
Kilkenny live music
Next up, make your way to Matt the Millers, a lively spot known for its live music and vibrant atmosphere. This is the place to be if you want to join a spontaneous Irish jig or belt out your favorite pub songs with newfound friends. The craic will be mighty, and you'll create memories that will be shared and laughed about for years to come.
No pub crawl is complete without a visit to John Cleere's Pub, a hidden gem nestled in the heart of Kilkenny. This cozy and quirky pub is a favorite among locals and visitors alike, offering a warm and inviting atmosphere. Enjoy a few pints while listening to live music or partake in a lively pub quiz. Keep an eye out for the pub's resident cat, who has become a bit of a local celebrity!
Groove to the Beat
Music lovers rejoice! Kilkenny is a hub of live music and concert venues. Catch a gig and let the rhythm sweep you off your feet. From traditional Irish tunes to rocking bands, the city's stages offer a variety of genres to suit every taste. Get your feet tapping, unleash your inner rock star, and dance the night away with your stag party crew.
One of the must-visit venues in Kilkenny 
The Set Theatre, located within Langton's House Hotel. This beautifully designed venue hosts an eclectic mix of musical acts and has seen performances by both local and international artists. Whether you're into folk, rock, or something in between, you're sure to find a show that will have you singing along and embracing the electric atmosphere.
If you're in the mood for some traditional Irish music, make your way to Cleere's Pub. This cozy and intimate venue hosts regular traditional sessions, where talented musicians gather to play jigs, reels, and heartwarming ballads. Grab a pint, tap your feet to the lively tunes, and let the music transport you to the heart of Irish culture.
For a unique music experience, keep an eye out for special events and festivals happening in Kilkenny. The city is known for its vibrant music scene and plays host to various music festivals throughout the year. From the Kilkenny Tradfest celebrating traditional Irish music to the Kilkenny Rhythm and Roots Festival showcasing folk, blues, and Americana, there's always a festival to suit your musical tastes.
Sporting Spirit
If you're up for some athletic action and want a taste of authentic Irish sports, Kilkenny has you covered. Experience the passion and intensity of Gaelic football, hurling, or rugby by catching a local sporting event. Join the roaring crowd, cheer on your chosen team, and immerse yourself in the thrilling atmosphere. Don't forget to sport the team colors for that extra bit of craic!
Hurling Capital of Ireland
Kilkenny is known as the "Hurling Capital of Ireland," and watching a hurling match is an absolute must. This ancient Gaelic game, played with a wooden stick called a hurley and a small ball called a sliotar, is a thrilling display of skill, speed, and determination. Head to Nowlan Park, the county's hurling stadium, and witness the sheer intensity and camaraderie of this beloved sport.
visit to UPMC Nowlan Park
For those who prefer rugby, a visit to UPMC Nowlan Park, the home of the Kilkenny Rugby Football Club, is in order. Cheer on the local team as they tackle their opponents and showcase their passion for the game. Immerse yourself in the friendly banter, soak up the electric atmosphere, and raise a pint to the victorious team.
Embrace the Great Outdoors
Kilkenny's stunning countryside is a playground for outdoor enthusiasts. Lace up your hiking boots or hop on a bike and explore the picturesque trails and pathways that wind through rolling hills and picturesque landscapes. Breathe in the fresh Irish air, soak in the breathtaking views, and bond with your mates over shared adventures. It's the perfect way to balance the revelry with a touch of nature's tranquility.
Castlecomer Discovery Park
One popular outdoor destination is the Castlecomer Discovery Park, located just outside Kilkenny. This 80-acre park offers a range of activities, including scenic woodland walks, treetop adventures, and even a thrilling zip-line experience. Channel your inner adventurer as you navigate rope bridges, fly through the air, and embrace the thrill of the great outdoors.
If you prefer a leisurely bike ride, consider exploring the stunning scenery along the Nore Valley Cycling Route. This picturesque trail follows the River Nore and takes you through quaint villages, past historic sites, and alongside serene countryside. Rent bikes from one of the local rental shops, pack a picnic, and pedal your way to unforgettable vistas and hidden gems.
When planning your Kilkenny stag party, keep these tips in mind:
The best time to visit Kilkenny for a stag party is during the spring or fall, when the weather is mild. Summer can be busy with tourists, and winter can be quite chilly.

Kilkenny is a small city, so you can easily get around on foot or by bike. Consider booking accommodations in or near the city center to have easy access to the main attractions.

There are many affordable hotels and guesthouses in Kilkenny that cater to different budgets. Look for options that provide group accommodations or stag party packages for added convenience and value.

Kilkenny is a great place to experience Irish culture and history. Take some time to explore the city's medieval past by visiting the iconic Kilkenny Castle, a magnificent fortress that offers breathtaking views of the city. Wander through the winding streets of the medieval center, where you'll find charming shops, cafés, and historic landmarks like St. Canice's Cathedral and the Black Abbey.

Don't forget to indulge in the local cuisine during your stag party in Kilkenny. The city is home to a variety of restaurants and eateries offering traditional Irish dishes with a modern twist. Treat yourselves to a hearty Irish breakfast to kickstart your day, sample some delicious pub grub like fish and chips or a hearty Irish stew, and don't miss the opportunity to try some locally sourced, fresh seafood. And, of course, wash it all down with a pint of the famous Smithwick's or another Irish brew.

To add a touch of hilarity to your stag party, consider incorporating some Irish-themed games and challenges. From the classic "Irish Car Bomb" relay race (non-alcoholic version, of course) to a friendly round of "Pin the Guinness on the Leprechaun," these light-hearted activities will keep the laughter flowing throughout the day. Don't forget to award prizes to the winners and create lasting memories of the craic you had together.

If you're up for a unique experience, why not organize a traditional Irish music workshop? Hire a local musician to teach you and your mates the basics of playing traditional Irish instruments like the bodhrán (Irish drum) or tin whistle. Learn a few traditional tunes and then showcase your newfound musical skills later in the evening at one of the pubs. It's a fantastic way to immerse yourselves in the local culture and have a laugh along the way.
Safety is paramount during your stag party, so make sure to drink responsibly and plan for transportation. Consider hiring a minibus or arranging for taxis to ensure everyone gets home safely at the end of the night. Kilkenny is a compact city, but it's always best to have a reliable mode of transportation, especially if you're venturing outside the city for activities.
In conclusion, Kilkenny, with its rich history, vibrant nightlife, and stunning surroundings, is the ideal destination for an unforgettable stag party. From exploring the brewing heritage at the Smithwick's Experience to embracing the thrill of go-karting, pub crawling, enjoying live music, and experiencing authentic Irish sports, you and your mates will have an absolute blast. So gather your lads, pack your sense of humor, and get ready to unleash the craic in the heart of Ireland. Sláinte to an epic stag party in Kilkenny!
Go for Gold: Organising an Epic Stag Olympics Weekend in Galway
Dust off your fanciest tracksuits and get ready to show off your mad skills, 'cause we're goin' for gold!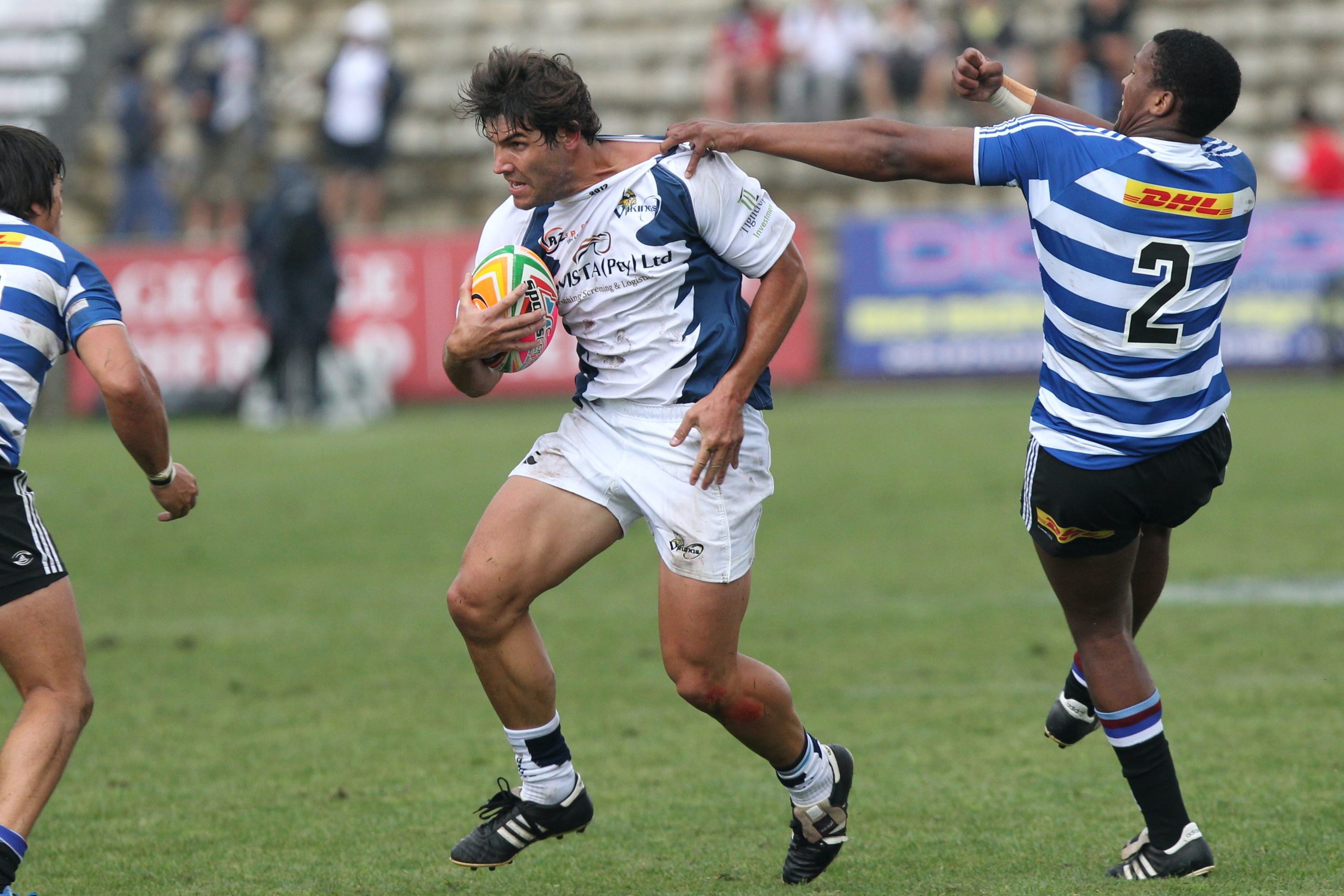 Stag Olympics Galway – the perfect stag party idea where you can dump in everything, and it ain't that complicated to organise. Remember, Galway is already the perfect spot for all the "fun" stuff, so you'll have everything you need, there and there. 
And if the groom-to-be is one heck of a sporty lad or just mad craving for adrenaline, then why bother looking for other stag party ideas? 
if you're planning for a longer stag party olympics Galway, find a place to stay. Check out our trusted accommodation in Galway and get the best deals. 
What do you need? 
The Game
Ask your lad what he likes. This stag party is for him, not for you. And if this is a surprise, shouldn't the best man already know this? Well, let's take a quick How-well-do-you-know-your-lad kind of survey, shall we? 
Is he a sports guy?

Yap! Then,

do a Sports-theme Olympics. Maybe a five-a-side footy tournament, a rugby sevens match, or even a basketball shooting competition. Just be sure to remind 'em that the winner buys the first round of pints!
Is he a proud Irish man by heart?

Sure, he is. So you should organise a Traditional Irish Olympics and play Gaelic football, hurling, and of course tug of war. 
Does he like water? (

He's a merrow!)

If yes, go to the Atlantic coast and try the obvious choices you got there like kayaking and paddleboarding. 
Is he the smartest in the group?

Well, you can prove that with some puzzle and problem-solving activities. Galway has grand gaffs for escape rooms and scavenger hunt. 
Does he drink booze like water?

Bet he does, so give him a drinking stag olympics Galway. Nothing much to explain here. You get it right? 
The action plan 
It's simple.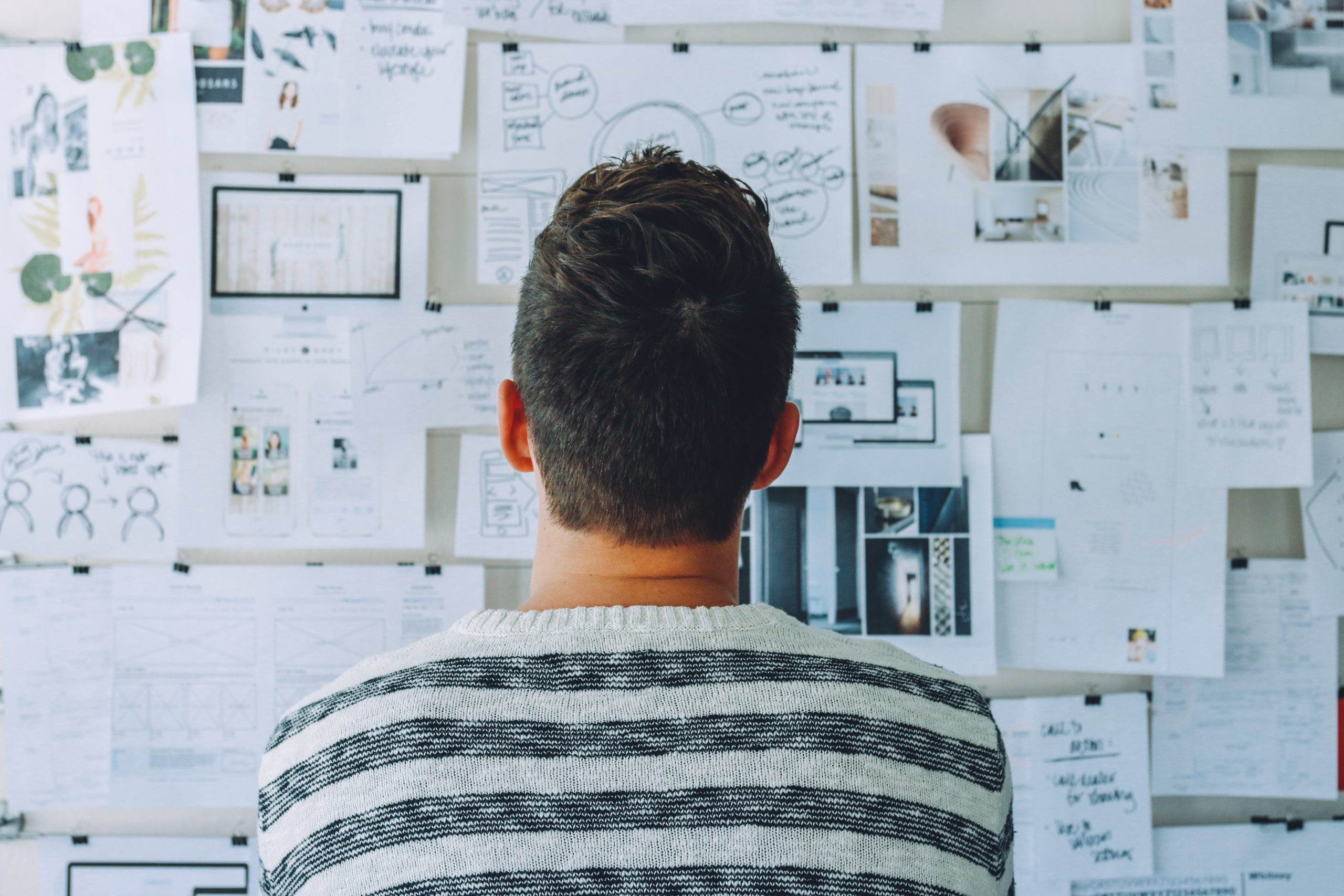 Step. 1 – Set the date and time. 
Step. 2 – Choose the game theme. (Or maybe mix them up. Check our sample itinerary below.)
Step 3 – Have an epic Stag Olympics Galway!    
That easy? Sure! But to make it as easy as drinking a pint of Guinness, here's a sample itinerary for a stag olympics Galway. 
Sample Stag Olympics Galway Itinerary
Take note: This is a full-day shenanigans. You can have it half a day or hrow some on the other day. All up to you! 
Dean's Stag Olympics Galway Itinerary
9:00 AM – Arrive at the designated meeting point and fuel up with a hearty Irish breakfast.
10:00 AM – Sports-themed activities begin. Divide the group into teams and rotate through a series of sports activities, such as five-a-side football, rugby sevens, and basketball shootout contest.
12:30 PM – Break for lunch. Head to a local pub or restaurant for some traditional Irish cuisine and a pint of Guinness.
2:00 PM – Afternoon activities begin. Choose from a variety of water sports, such as surfing, kayaking, and paddleboarding.
4:30 PM – Puzzle and problem-solving activities. Finish off the day with an escape room challenge, a scavenger hunt, or a treasure hunt.
7:00 PM – Return to the accommodation to freshen up for the evening's festivities.
8:00 PM – Dinner and drinks. Enjoy a delicious meal at a local restaurant, followed by a night out on the town. Visit some of Galway's famous pubs and bars for a night of craic and banter.
12:00 AM – Return to the accommodation for some well-deserved rest.
To make it even fun …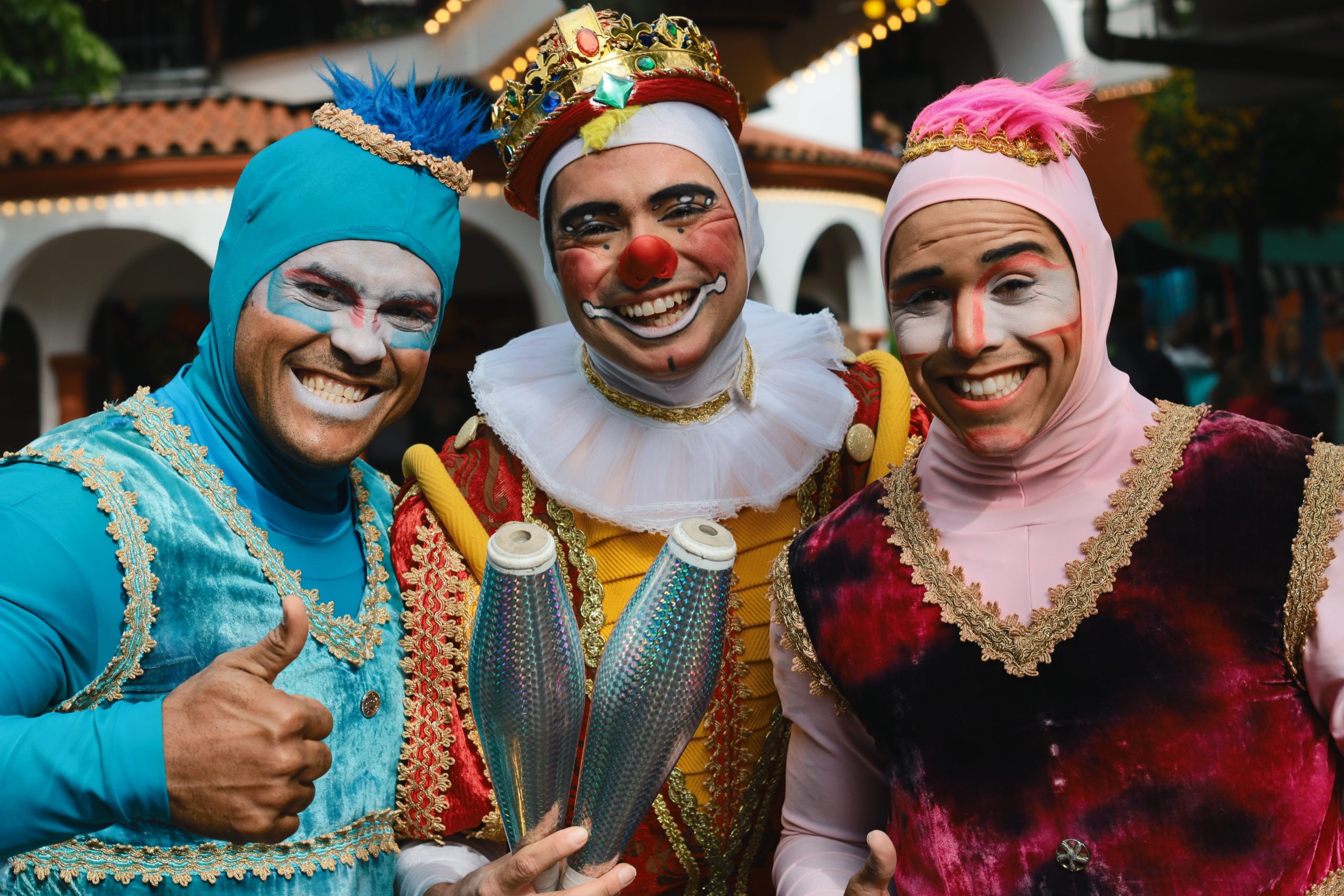 Get the lads to do some daft costumes or create team names and logos to raise the stakes and add to the fun. And sure, why stop there? Give out prizes for the likes of "best team name" or "most competitive" to really make it a day to remember. It'll be a grand old time, so it will!
There you have it
Everything you need to know to organise, not just a simple, but an EPIC stag olympics Galway weekend for the groom-to-be. It's the grandest way to celebrate the last night of freedom for your lad, with plenty of activities to keep you busy. 
Mind you – there's gotta be a tiny-bitsy effort to pull this off. If you don't want to give such, we can help. Here's our contact. 
Locked and Loaded: The Ultimate Guide to Paintballing in Galway for Your Stag Party Craic
You heard of PUBG and COD, haven't you? Aye, those are for wee boys with no hair on their chest. If you wanna be a real man, you need to taste some real action and feel some real pain! And where better to do that than in the great city of Galway? stay tune for an ultimate for your  paintballing in Galway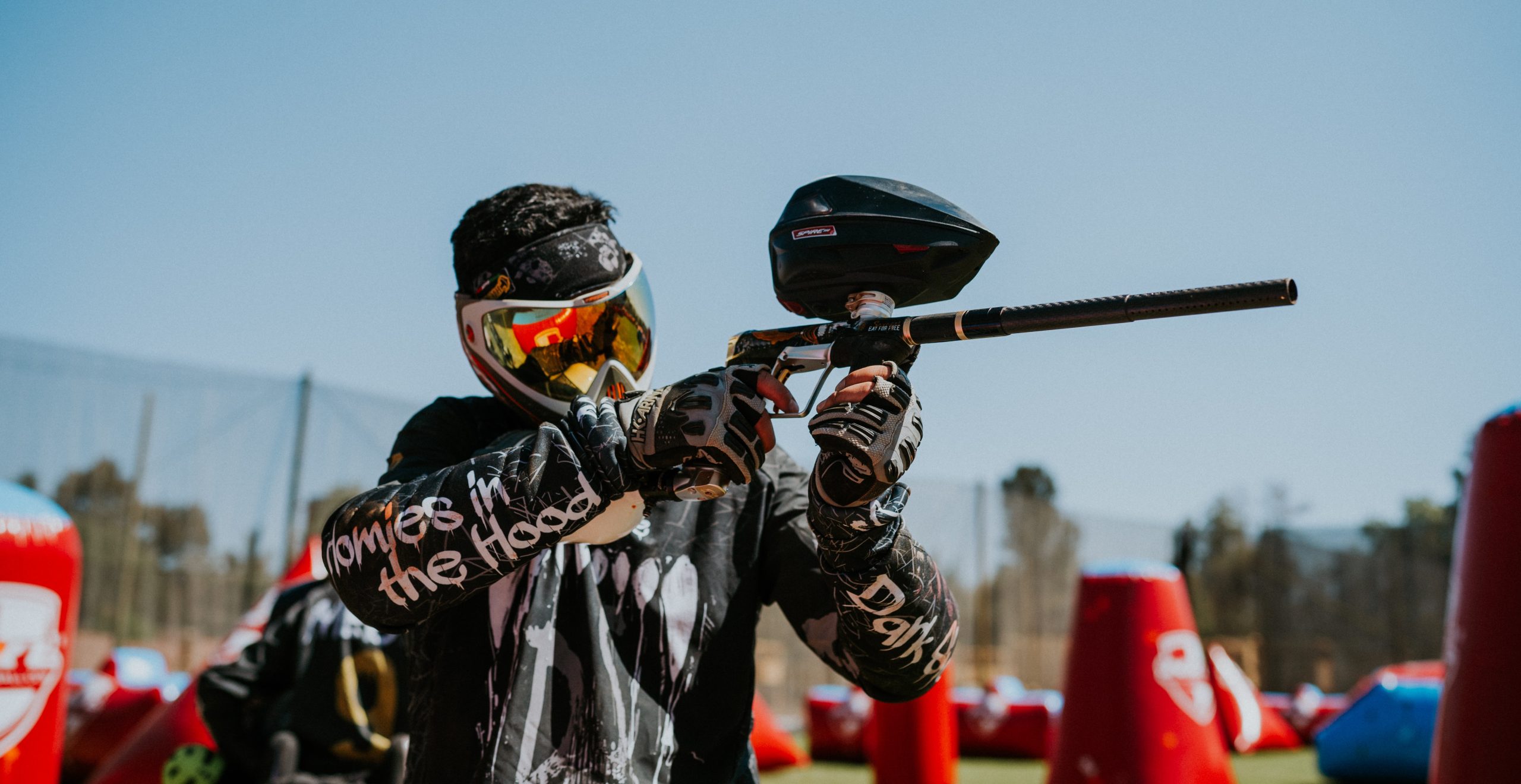 Whether you fancy becoming the next Jack O'Connell or just want to try something different, grab your gun and head out for a weekend of paintballing Galway! You won't regret it, trust us.
Looking for other stag party shooting games? Check out our stag party packages.
Why go Paintballing Galway for your stag party?
It's a real man's game! 
It's not just about shooting each other with balls of paint – no, no, no – it's all about the team effort, strategy, and banter that comes with it. And what better way to bond with your pals than by pelting them with paint and running around like headless chickens?
C'mon, it's real-life Battlegrounds! 
Paintballing Galway a high-octane activity that'll make you feel like you're in the middle of a battle at the Cliffs of Moher.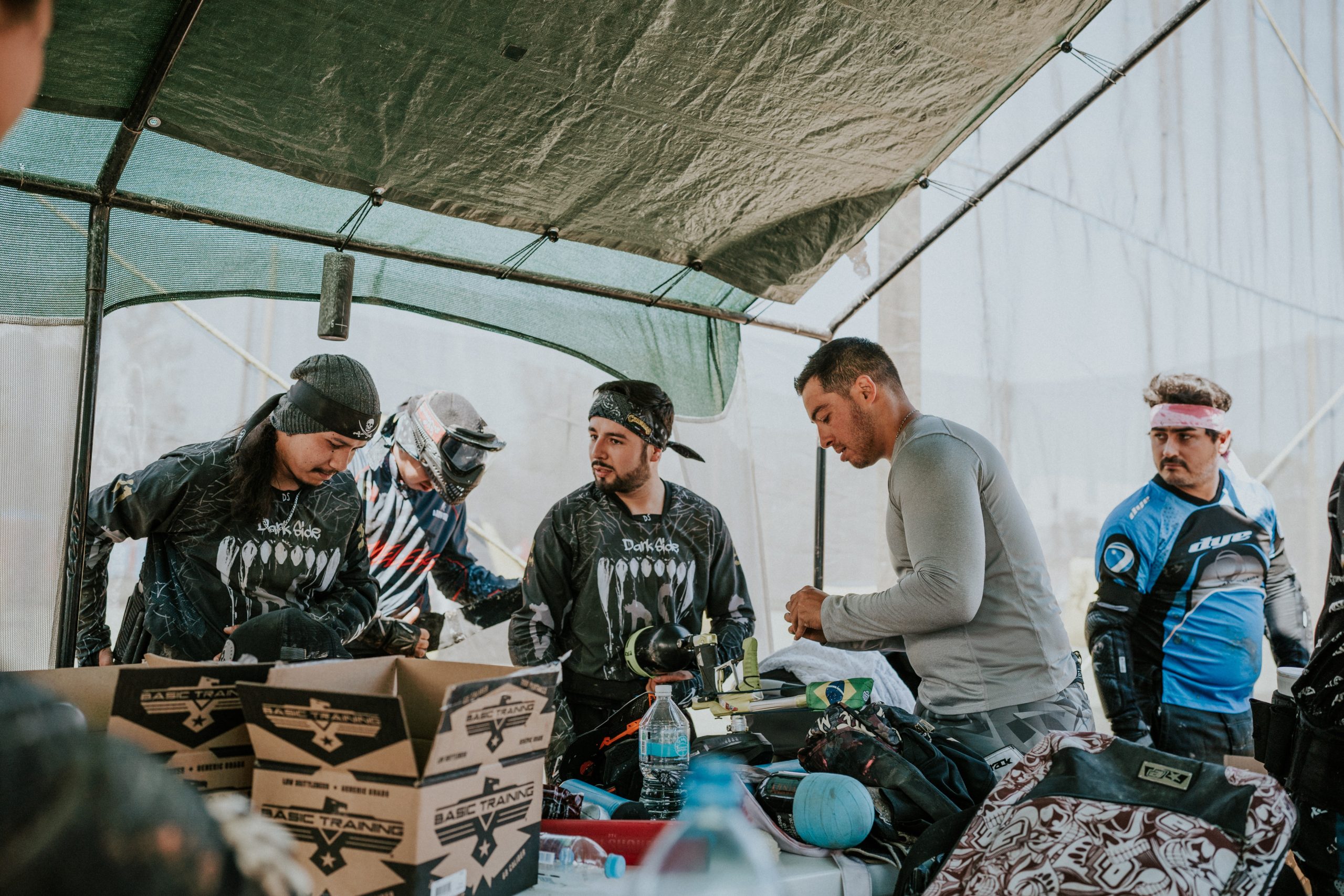 The thrill of dodging enemy fire and outmaneuvering yer foes will make you feel like a true Irish warrior. And when ye finally eliminate the opposition, ye'll feel like ye've conquered the Emerald Isle itself!
A one-time moment? We don't think so.
You'll be shooting paint bullets left and right, dodging like a leprechaun on the run, and making memories that'll last a lifetime. The experience is so unique and thrilling that it'll probably won't be the last time you'd play it with the gang. We're pretty sure you'll come back for more! 
Venue Recommendations for Paintballing Galway
Choose the "perfect" venue or be disappointed as a cow on a dry day. No one wants to be caught in some boggy field, dodging paintballs that shoot as weak as a newborn kitten's meow. It's a recipe for disaster, so make sure you're choosing a spot that'll give you a good blast and not leave you feeling like a wet sock.
The Jungle in Oranmore
First stop is just 10 minutes from Galway city center. You'll be trying paintballing Galway here in a lush forest setting. 
How to Get there: Take the M6 eastbound towards Dublin, then take exit 19 for Oranmore.
Price: starts at €25 per person for 200 paintballs (pretty nice price, right?) 
Action Park Paintball
Well, if you wanna move away from the city-center, head to Action Park Paintball. In this place, you'll be choosing game scenarios in a purpose-built arena. 
How to Get there: Take the N84 towards Headford, and the venue is just a few kilometers outside of Galway city.
Price: starts at €25 per person for 200 paintballs
West Coast Adventure
A nicer view? We heard you. Here we have the West Coast Adventure. By the name itself, you know you'll have the best view. 
How to Get there: Take the N59 westbound towards Clifden, and the venue is just outside the village of Barna. 
Price: starts at €20 per person for 200 paintballs
Shooting Techniques 
TEST YOUR GUN FIRST.

Best to take a few practice shots beforehand. Don't be worrying about accuracy just yet, just watch that wee ball and get a feel for how far she'll travel. But once she starts to drop, you'll be wanting to get in close, 'cos the chances of her breakin' on some poor, squishy human target be dropping, too. 
So don't waste your time, ammo, or good cover just to try to shoot your lad who's out of range.
KEEP MOVING

. Play hard, there's no sense in being a "sniper" and sitting in the back. The other side will be darting and dodging your shots left and right and they'll probably bounce if you get a lucky hit. If you want to come out on top, you need to be moving and playing with some gumption. Did we mention keep moving? 
DON'T FIRE AT A MOVING TARGET.

Fire at where he's going  even if it means lobbin' one at his wee bunker when he's only a stone's throw away. He'll be forced to take a dip in the stream or make a detour, which is just about as grand, don't ya think?
Bonus: DO A PROPER RUN!

Caught in the crossfire? Give up your mask and shift your gun to the opposite side of your body. A good thump to your skin might leave a mark, but a smack to the plastic and metal is less likely to do harm.
Hey! Right here is a jackpot. If you do all these shooting techniques, you'd be a general of the day. But don't just thank us yet because how in the world do you actually win this game? Well, know your score machine!  
Scoring 
It's simple, "The team with the highest number of eliminations at the end of the game wins." Here are some ways to score in paintball:
Eliminating opponents
The easiest way is to send your opponents packing. Give them a good splatter with a paintball and they'll be out of the game faster than you can say "top of the morning!" Sure, there's no need to complicate things with fancy tactics or strategies – just aim and fire! 
Capturing the flag
In some of them paintball battles, it's not just about shooting your opponents with colorful pellets – no. You gotta show some brains too, 'cause there are flags and objectives to capture! And if your team can manage to nab that flag and haul it all the way back to your base, well then, you've earned yourselves some points! 
Holding a position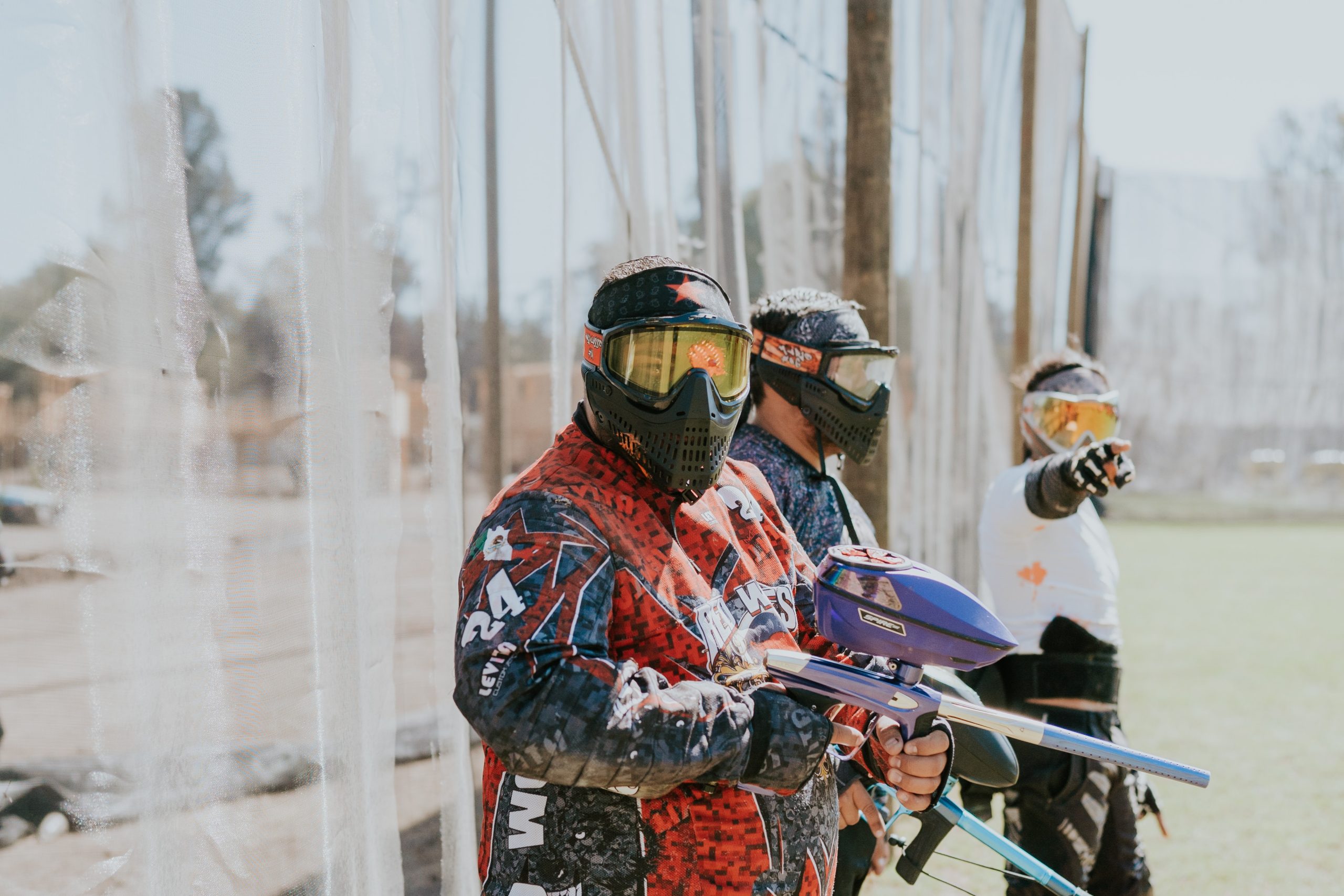 By simply squatting in a particular spot, you earn some points. If you're playing chicken and a wee bit nervous, manage to stay put in your designated area for a decent stretch of time, you might just find yourselves on the scoreboard.
Rescuing teammates
If you're playing one of those games where your mates are getting nabbed by the other team, it's up to you to rescue 'em! And if you manage to drag your poor mate back to your own base, you'll earn yourself some points.
Completing objectives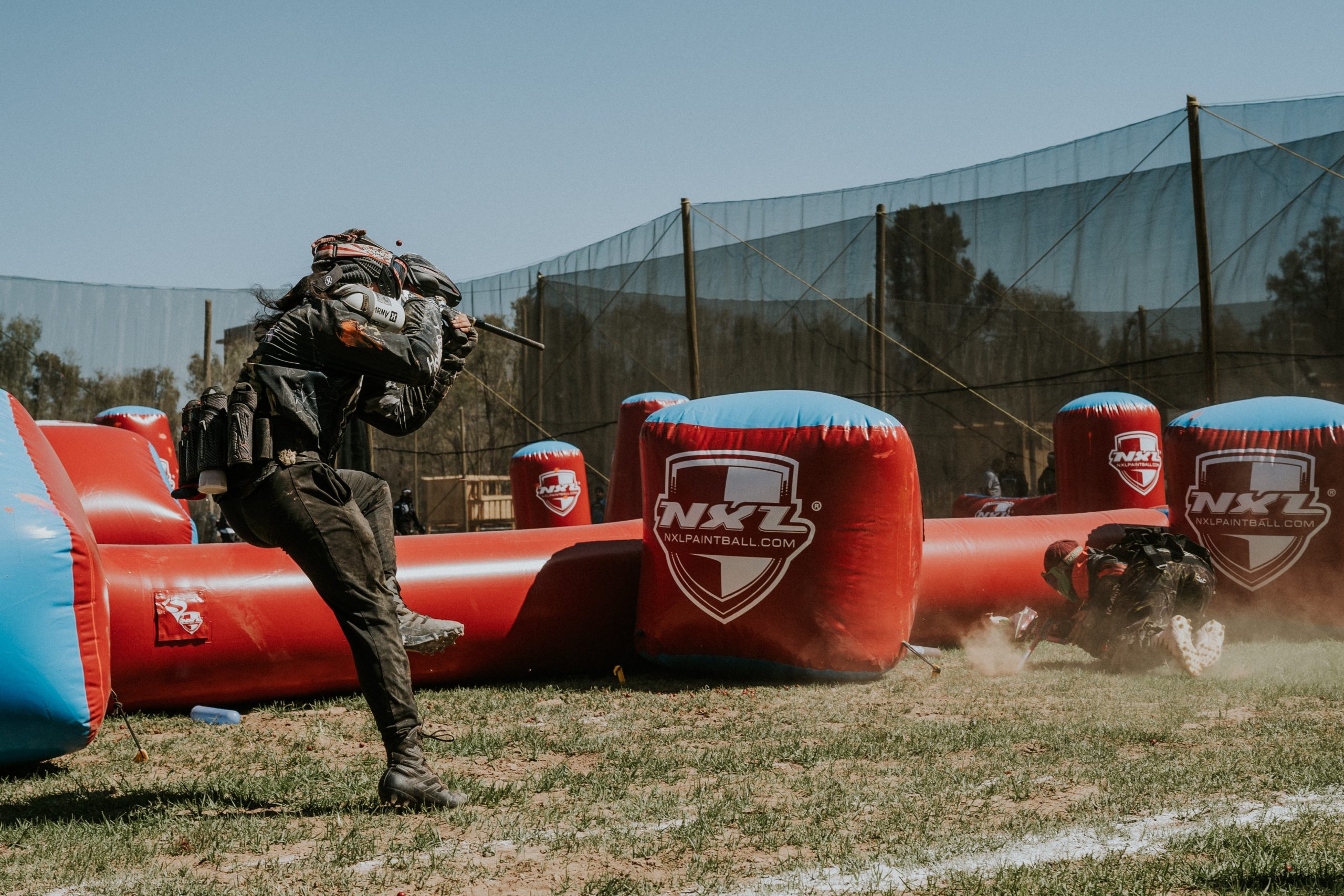 Sometimes you have to do more than just kick a ball around or run like a madman to score some points. For instance, you might have to obliterate some object or give a good whack to a particular opponent to make the scorecard sing. It's all about strategy.
Speaking of objectives, we know you're planning a fun and crazy Paintballing Galway stag party with your lads. But you gotta keep it fair and safe! 
Rules and regulations 
FYI for those who don't know already … when you get whacked with a paintball, your soul will be leaving your body faster than a ferrari because it definitely hurts! Okay, we know – that's where the fun comes, but … 
Be sure you play safe. Here's a few notes to keep. 
Safety first, Lads!

Let's face it, getting hurt on the field is no laughing matter… unless you count the time Bobby got tackled by a rogue squirrel.

No shooting eliminated players.

Come on, let's keep it fair, folks! We're not in the Wild West here.

No firing at close range.

We're not trying to give each other a makeover with paintball, people! Let's keep it safe and hilarious out there! 

Deal with your anger issues.

No smashing the gear, props, or environment!

And sorry, but you can't bring your own paintballs or markers – we've got plenty of those to go around. Let's keep the fun going without wrecking the place, okay?

Keep your head in the game, not up in the clouds.

No boozing or drugging before or during the game. Leave the alcohol and drugs at the door. 
Here it is – everything you need to know about paintballing Galway for your stag party. Not only will you get to shoot your mates with some high-powered guns (safely, of course), but you'll also get the best out of Galway. 
Sure, there's nothing like a little friendly competition to get the blood pumping and the banter flowing. So if you're up for some laughs, some action, and maybe even a few bruises, give paintballing Galway a go. Just don't forget to wear your cup!