The Ultimate Guide to Awesome Stag Party Ideas
Alright, lads, gather 'round! It's time for the ultimate stag party! Your best mate's gettin' hitched, and we're here to give him a send-off like no other! Forget the ordinary stuff, in this blog, we will discuss legendary stag party ideas that'll go down in history! But first, let's set the scene. 
This celebration is a once-in-a-lifetime bash, and we're gonna make it absolutely extraordinary! No dull, run-of-the-mill affairs here. We're talkin' about creating memories that'll have you laughin' and reminiscin' for years to come. So, gather the lads in the group chat and get ready for a weekend full of epic adventures! From heart-pumpin' outdoor escapades to mind-bendin' challenges and wild night-time revelry, we've got it all planned. This journey will be unforgettable, and we're honored to be your trusty wingmen on this grand adventure.
Outdoor Adventure Activities For Stag Parties
Clay Pigeon Shooting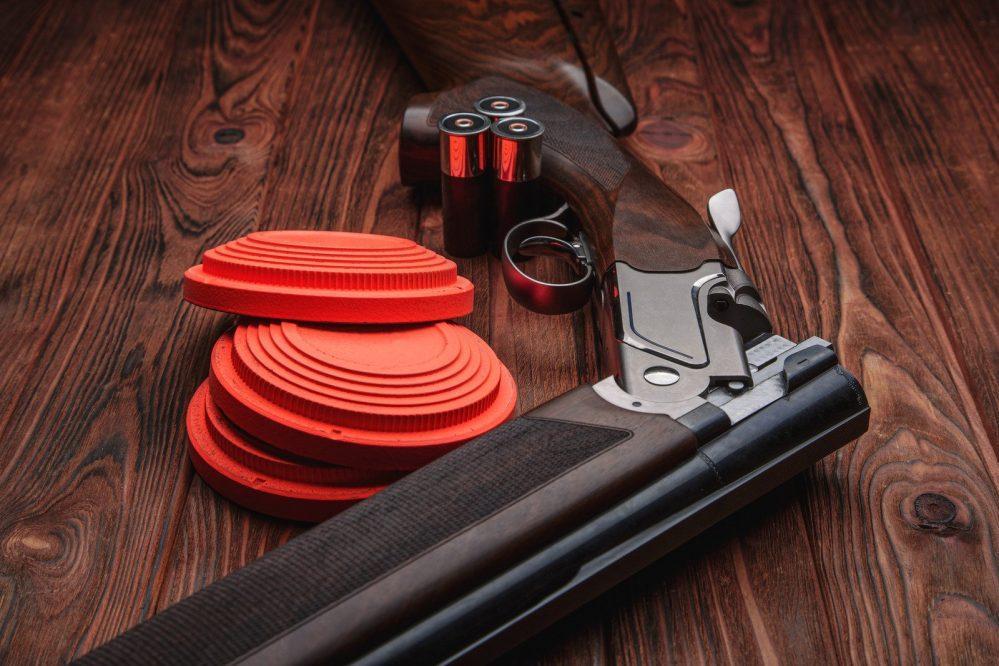 Time to show off your sharpshooter skills with some clay pigeon shooting! It's one of the best stag party ideas that'll have you feeling like the Irish Robin Hood! So, you wanna know how to make it happen? Here's the scoop!
First things first, round up your crew and find a cracking spot for some clay pigeon action. When it comes to clay pigeon shooting for your stag party, Stagit's got you covered like a snug Irish sweater! We'll hook you up with the top-notch venues for some trigger-happy action, no matter where you're at – Carrick, Kilkenny, Galway, or even beyond! We'll sort you out with all the gear you need – shotguns, cartridges, and those pesky clays.
Now, we're all about having a great time, but safety comes first, boys! Listen to the instructors carefully as they run you through the safety guidelines. We want everyone to have a blast without any mishaps, so play it safe.
Once you've got the basics down, it's game on! Get ready for some stag party friendly competition, 'cause we've got shooting games that'll test your aim and have everyone hooting with laughter. Who's gonna hit the most clays? Let the banter begin!
Quad Biking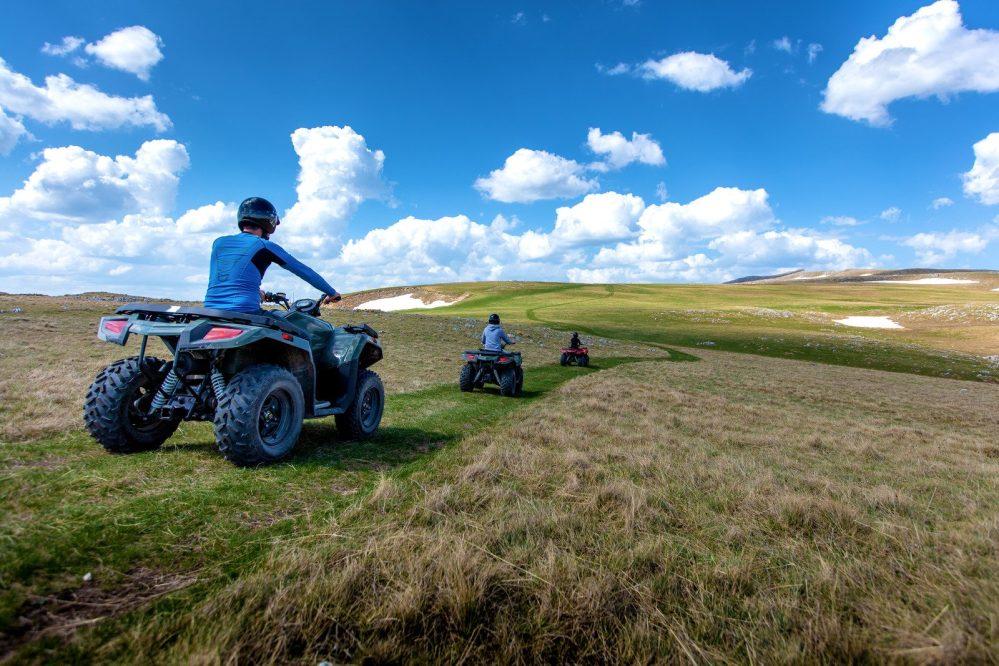 Now we're talking! Quad biking is a favorite stag party idea that'll have you roaring like a Celtic warrior on wheels! Get ready for a dose of adrenaline and mud-splattered fun, lads!
This popular stag idea is all about embracing the thrill of the great outdoors. Picture this – you and your gang, riding like the wind, tackling rough terrains, and feeling like kings of the road (or should we say, mud tracks!).
But hold on to your pints! Choosing the right terrain and location is crucial for a wild biking adventure. Lucky for you, Stagit knows the best spots to rev those engines! Whether you're tearing it up in the countryside or racing through rugged trails, we've got you covered.
Now, here's where the real fun begins! We've lined up some team challenges and races that'll separate the lads from the lads-who-can-really-quad! Get your competitive spirits soaring as you navigate through obstacles and conquer the quad biking glory.
White Water Rafting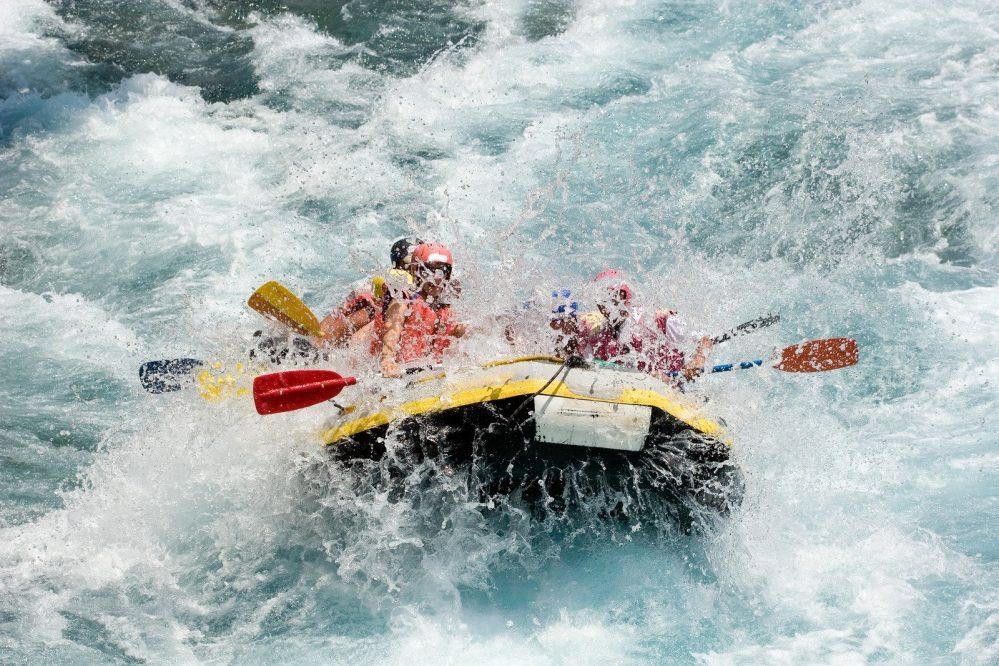 White water rafting is one of the hugely popular stag ideas that'll have you lads riding the wildest waves like Irish Vikings! Get ready to get soaked, laugh like mad, and create memories that'll be the stuff of legends!
This stag party idea is all about embracing that adrenaline rush, and boy, do we have some heart-pounding spots lined up for you! We'll take you to the best rivers where you'll conquer those roaring rapids like champs!
Safety first, though! Our professional guides will be right by your side, making sure you navigate those waters like pros. They've got the know-how to keep the craic going while keeping everyone safe and sound.
But that's not all, lads! We've got a special treat for you. How about combining white water rafting with other water-based activities? Yep, we've got options to make your stag party a full-blown aquatic extravaganza! From kayaking to canoeing, you'll be water warriors!
Sports and Competitive Fun For Your Stag Weekend
Gaelic Football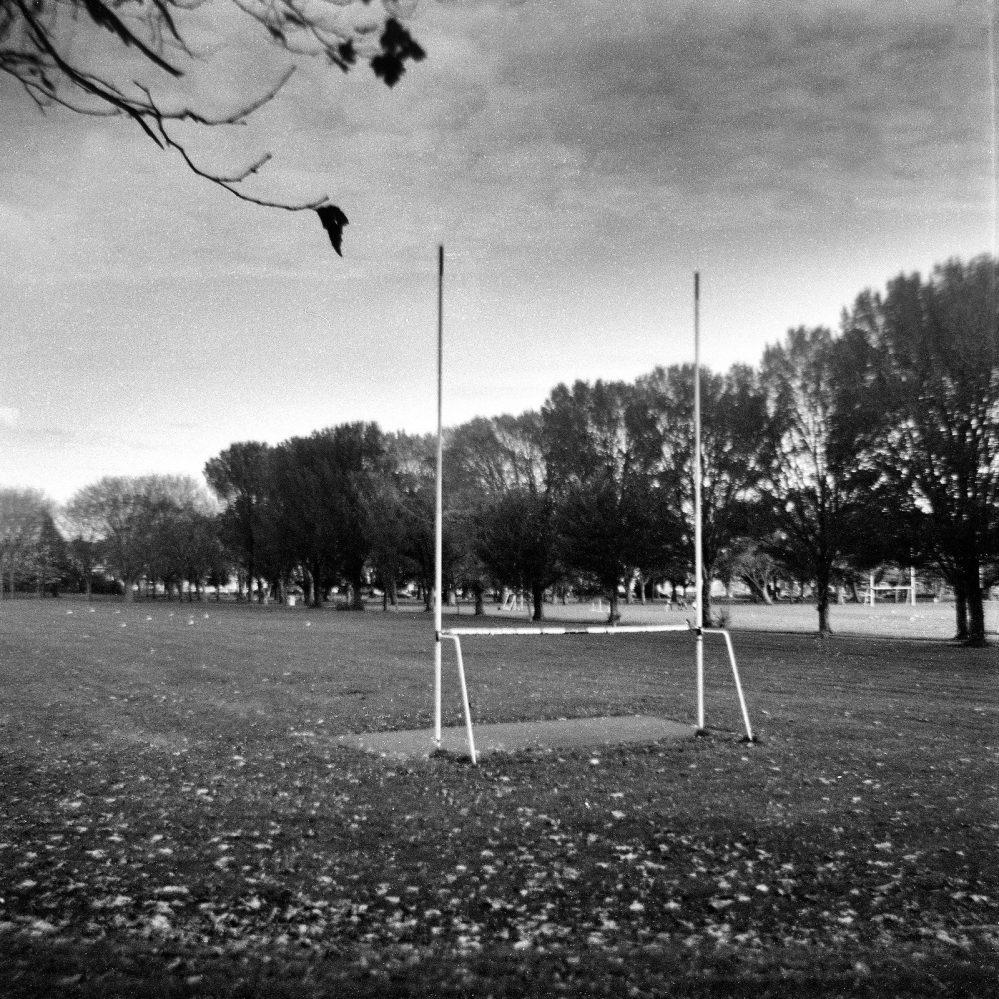 Lads, it's time to kick it up a notch with some Gaelic football – the Irish way to celebrate your stag party like true Gaelic warriors! Strap on your boots and get ready for a match that'll leave you grinning from ear to ear!
This is one of the most popular stag party ideas, and it's no surprise why – it's one of the beloved Irish culture sports! So, let's give you the lowdown on this fast-paced game and why it's perfect for your stag do.
Now, you don't have to be an All-Star player to enjoy this incredible stag party idea. We'll set up a friendly match for your crew, complete with banter and camaraderie. It's all about having a great time and enjoying the spirit of the game.
But wait, there's more! We've got some stag party twists and fun variations for more fun up our sleeves! From hilarious challenges to quirky rules, we'll make sure your Gaelic football match is one for the books.
Bubble Football
It's time to roll, bump, and laugh like loons with bubble football – the ultimate craic for your stag party ideas! Picture this: soccer meets sumo, and the result is pure hilarity!
Bubble football is like nothing you've experienced before. We'll suit you up in those massive inflatable bubbles, and trust us, you'll be giggling like schoolboys within seconds. Prepare for belly laughs and epic tumbles!
Now, here's the best part – those bubble suits are like memory-makers! You and your large group of mates will be creating moments that'll have you chuckling over pints for years to come. It's the stuff of legendary stag parties, alright!
To crank up the fun, we'll organize a mini-tournament for everyone to get in on the action. Brace yourselves for some friendly competition and games that'll have you bouncing and bouncing – and laughing all the way!
Laser Tag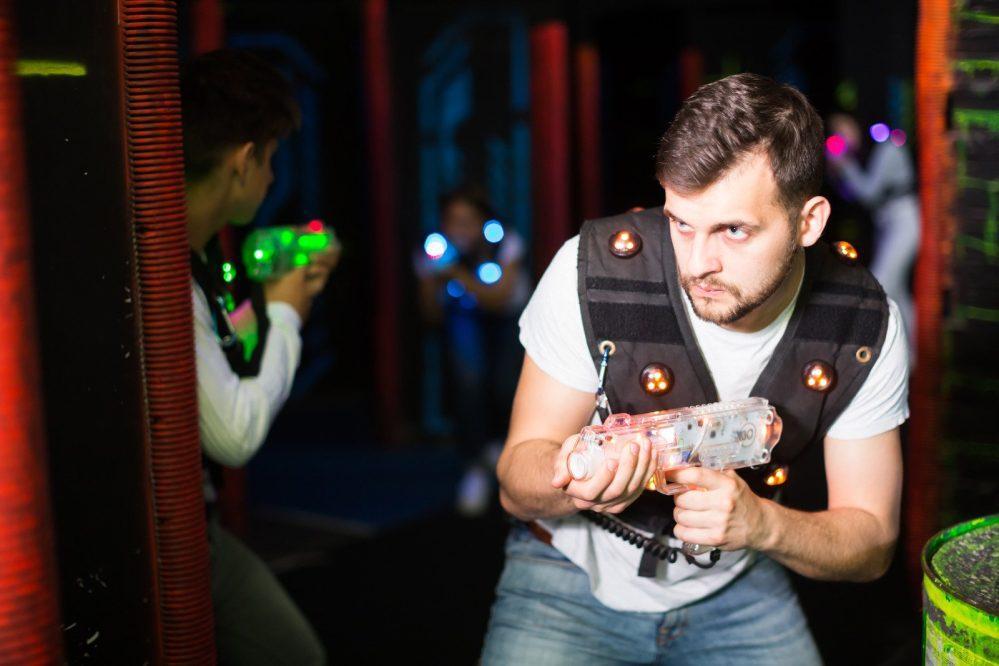 Get ready to light up the stag party with laser tag – the ultimate action-packed adventure that'll have you feeling like sci-fi heroes! It's time to get your adrenaline flowing and blast away with beams of fun!
This idea for stag parties is where the craic meets combat, and we're all about bringing the excitement to your stag do! Gear up in those futuristic vests, grab your laser blasters, and let's dive into the ultimate laser showdown!
Now, you might be wondering where the best laser tag arena is – fear not! We've scouted out the coolest spots for you and your mates to battle it out. Trust us; these arenas are like intergalactic war zones – a stag party dream come true!
Mind-Bending Challenges For Stag
Escape Room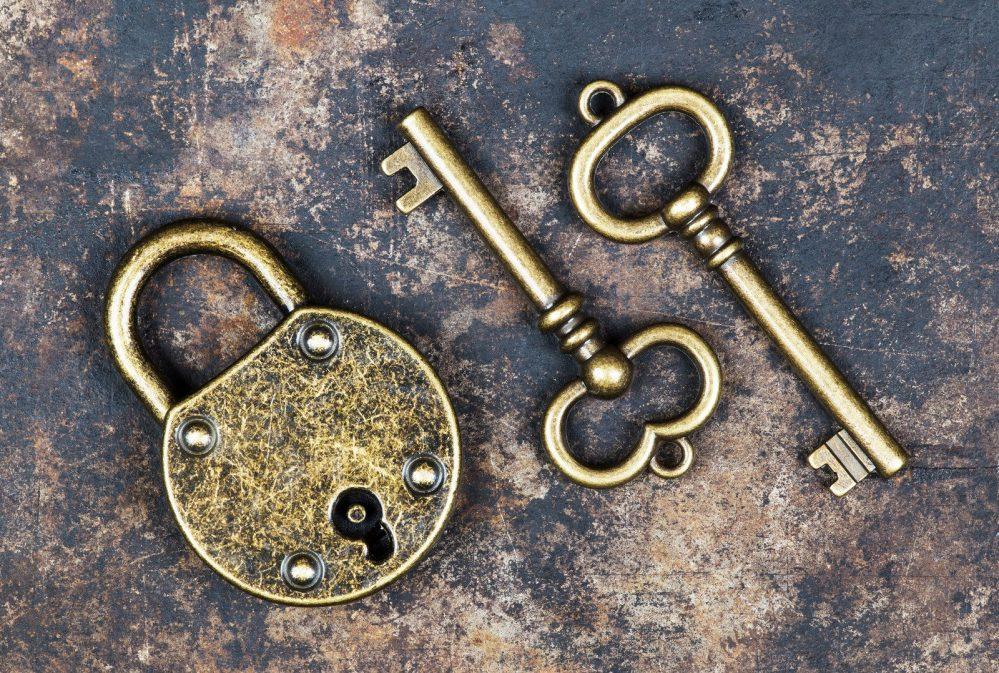 It's time to put your wits to the test with an escape room challenge – the stag party idea that'll have you feeling like Sherlock Holmes with a twist of Irish charm! Get ready to unlock some serious fun!
Escape rooms are like stepping into your favorite mystery novel, but this time, you're the stars! We've lined up thrilling rooms that'll keep you on the edge of your seats, solving puzzles and cracking codes to escape.
Now, here's where the real fun experience comes in – selecting themed escape rooms for your whole group! From spooky haunted houses to daring heists, we've got options that'll match your stag party vibe. Choose wisely, lads!
But remember, it's not just about being the smartest lad in the room – teamwork and communication are key! Work together like a band of brothers, share ideas, and trust all the lads' instincts to conquer those mind-bending puzzles.
Scavenger Hunt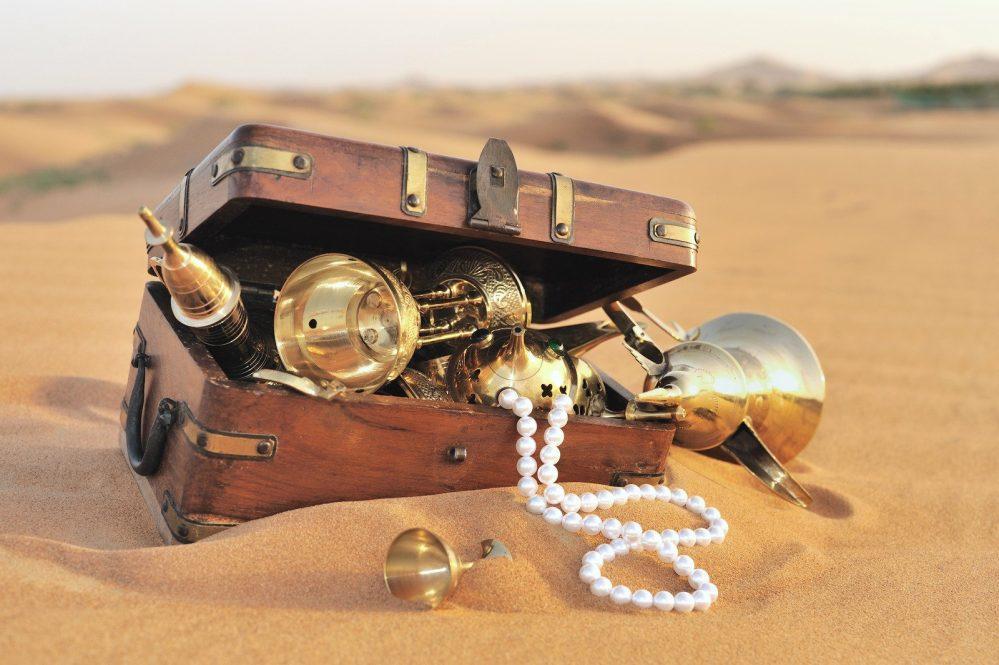 It's time to embark on an epic scavenger hunt – the stag party idea that'll have you hunting for fun and memories like a band of Irish explorers! Get ready for a craic-filled adventure like no other!
Scavenger hunts are where the excitement meets exploration, and we've got the perfect recipe for an unforgettable stag do! It's all about getting your group engaged, laughing, and working together as a team.
Now, here's the deal – clues and challenges are designed based on your different locations, so get ready to discover hidden gems and secret spots. From pubs to landmarks, you'll be hunting like a pack of Irish treasure hunters!
But hold on tight! The best part is yet to come – the winning team is rewarded with fun prizes that'll make them feel like true champions. Whether it's a round of drinks or bragging rights, the victorious lads will be grinning like Cheshire cats!
Murder Mystery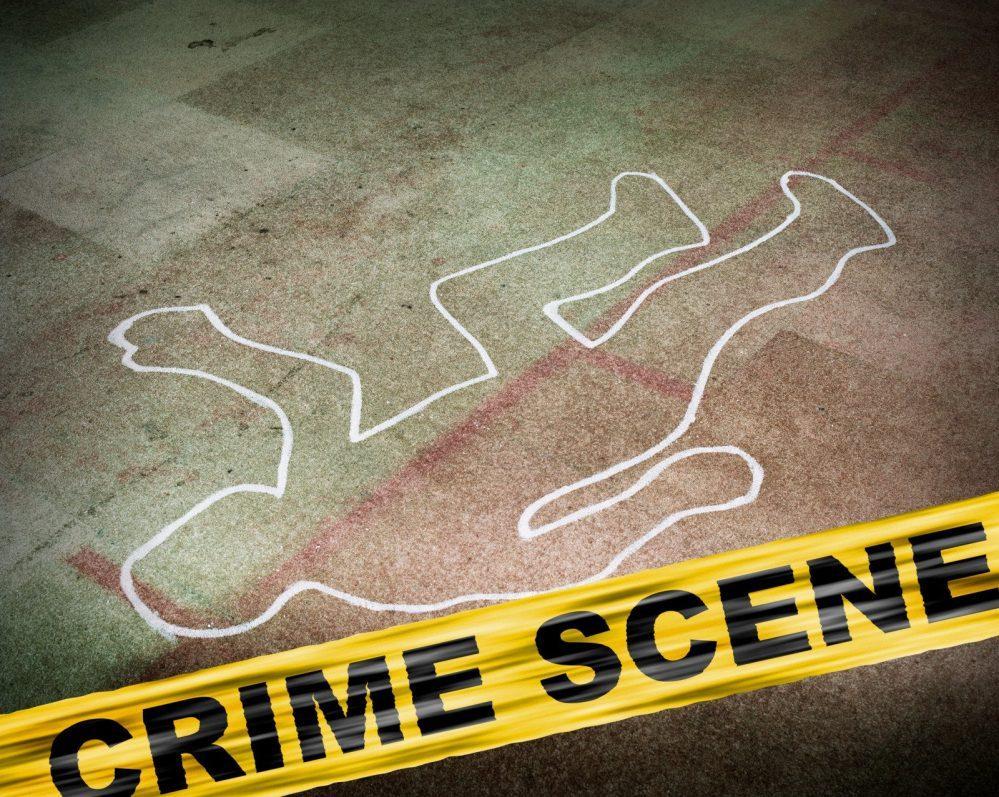 Now we've got a stag party idea that's straight out of a crime novel – a thrilling murder mystery that'll have you lads playing detective with a touch of Irish flair! Get ready for a night of intrigue and suspense!
Murder mystery is where the craic meets crime-solving, and we're all about turning your stag do into a live-action whodunit! Get those detective hats on as we unravel a captivating plot that'll keep you guessing till the last clue.
But that's not all, lads! We've got costumes, props, and immersive storytelling that'll transport you into a world of mystery and excitement. From gangsters to detectives, you'll be living your roles like Oscar-winning actors!
Now, here's where the real fun begins – collaborative investigation and role-playing fun! Work together as a team to piece together clues, interrogate suspects (don't worry, they're actors too!), and crack the case wide open.
Nighttime Revelry
Pub Crawling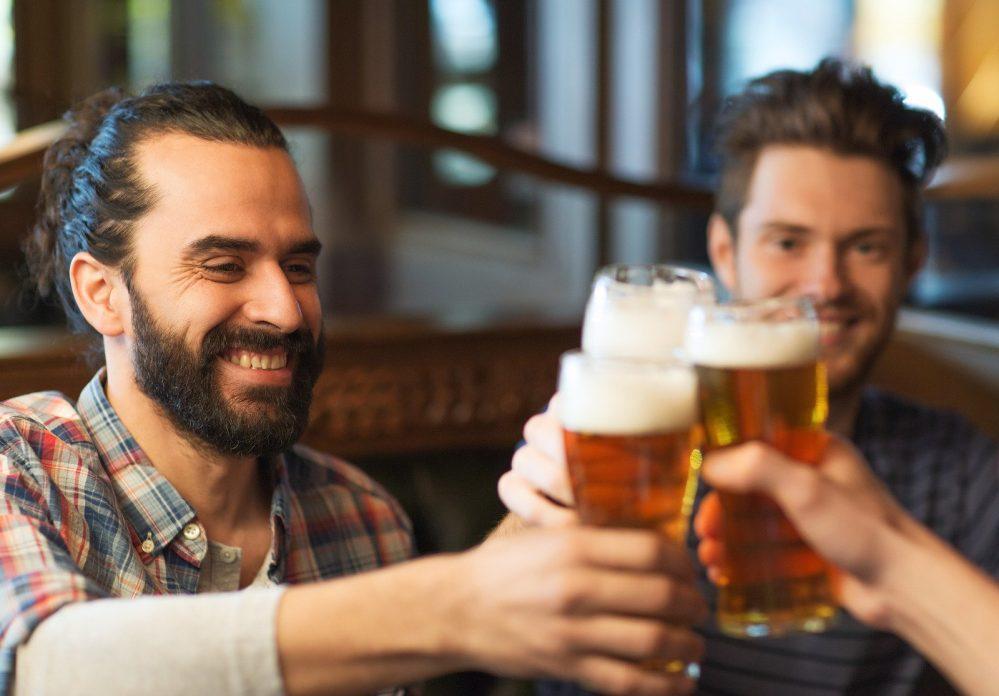 Time to hit the town and embrace the spirit of Ireland with a pub crawl – one of the classic stag ideas for your big stag weekend that'll have you raising a few pints and toasting drinks like true Irish legends in the night! Get ready to paint the town green!
Pub crawling is where the craic meets camaraderie, and we're all about taking your stag night party to the liveliest spots in town. From cozy Irish pubs to vibrant bars, we'll show you the heart and soul of the local nightlife!
But hold on, it's not just any old pub crawl – oh no! We'll help you create a customized route that hits all the best spots. It's like a treasure map of good times, and we've marked all the Xs for you!
But wait, there's more – we've got fun games and challenges to keep the party going! From hilarious drinking activities to stag party dares, it's a fun way to keep the banter flowing and the laughter echoing through the night.
Local Breweries
No pub crawl is complete without a taste of the local brews, and we've got some mighty fine breweries on the map!
As you embark on your pub crawling weekend adventure, make sure to visit some of the best local breweries in town. These gems are where the real magic happens – where hops and barley come together to create liquid gold!
From traditional stouts to refreshing ales, you'll be spoiled for choice with the variety of craft beers on tap. And the best part? You get to savor the flavors and aromas that are unique to the region, making it a true Irish experience!
Strip Club Experience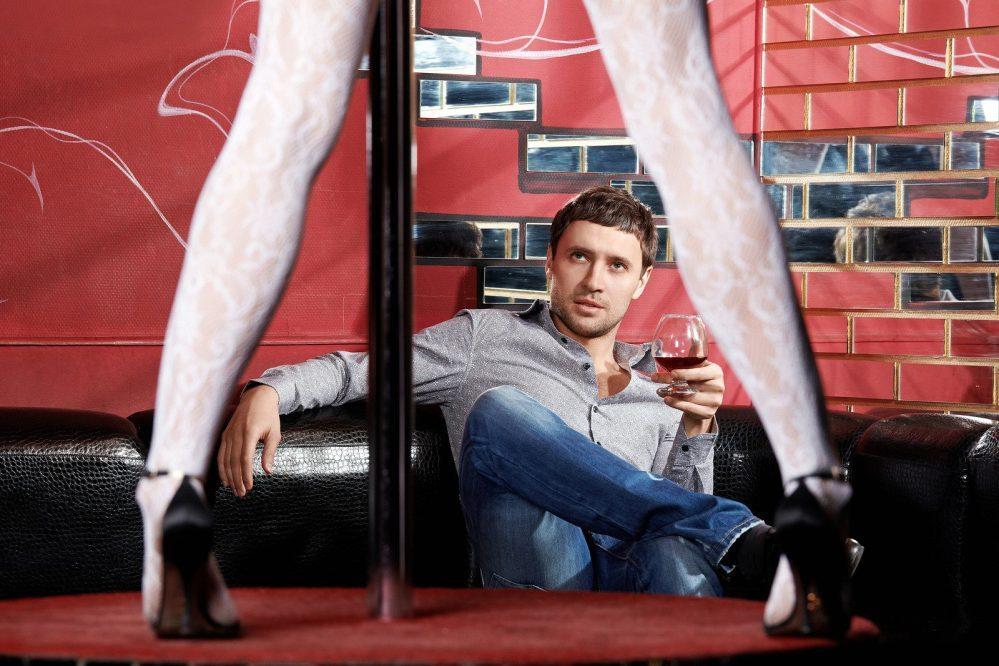 Alright, lads, let's have a chat about the strip club experience – an important consideration for your stag party! It's all about being grand, respectful, and making sure everyone's comfortable!
Now, we know it's a popular stag party idea, but here's the thing – a sensible approach is key! We're all for having fun, but let's remember to treat the performers with respect and appreciation. It's their job, after all!
But here's the best part – it's completely optional! Not everyone may be up for this stag idea, and that's grand! We'll make sure everyone feels at ease, and there's no pressure to participate if it's not their cup of tea.
Nightclubs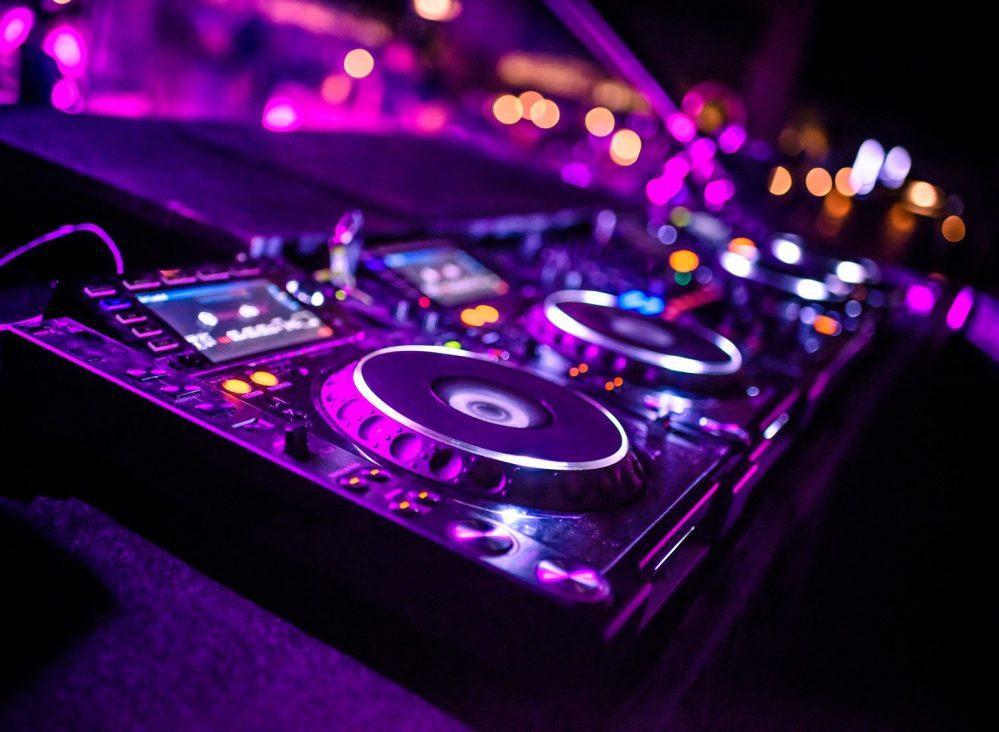 Ah, the night is young, and it's time to hit the dance floor like Irish legends with a visit to the nightclubs – the ultimate stag party idea for some foot-stomping, hip-shaking fun! Get ready to dance the night away, lads!
Nightclubs are where the craic meets the beats, and we've got the hottest spots in town to keep the party going. From thumping music to buzzing atmosphere, you'll be living the nightlife like rockstars!
Now, here's the deal – we'll make sure your crew gets the VIP nightclub entry treatment. Skip the queues, get those wristbands, and let's make an entrance that screams "stag party in the house!
Comedy night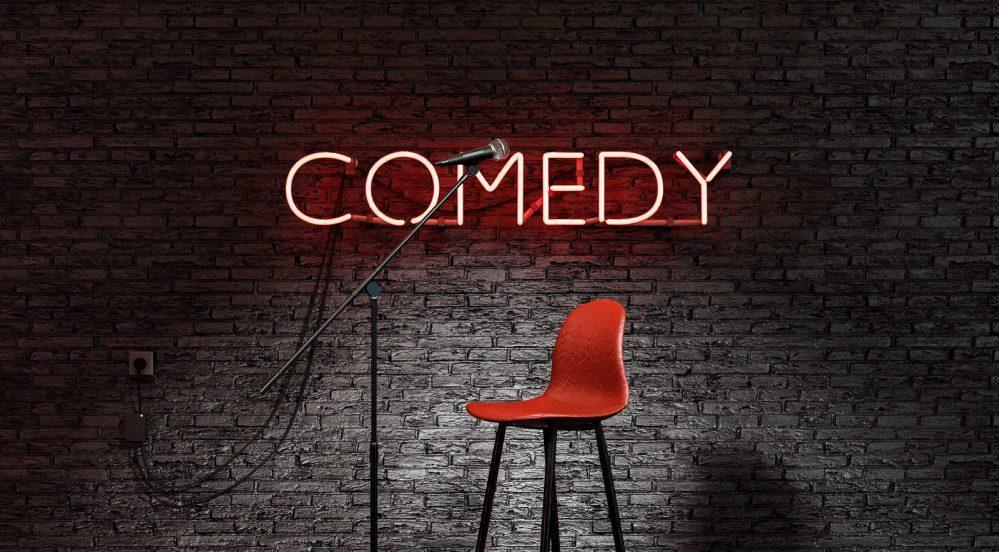 Get ready for a barrel of laughs with a comedy night – one of the stag party ideas that'll have you chuckling and guffawing like Irish jokers! It's time to unleash the comedy kings within!
A comedy night is where the craic meets the funny bones, and Ireland has the perfect lineup to keep you entertained. Hilarious stand-up acts, witty one-liners, and maybe even a bit of improv – it's all part of the comedy extravaganza!
Now, here's the best part – sit back, relax, and let the comedians work their magic. From belly laughs to tears of joy, you'll be in for a night of pure comedy gold!
Silent disco Night!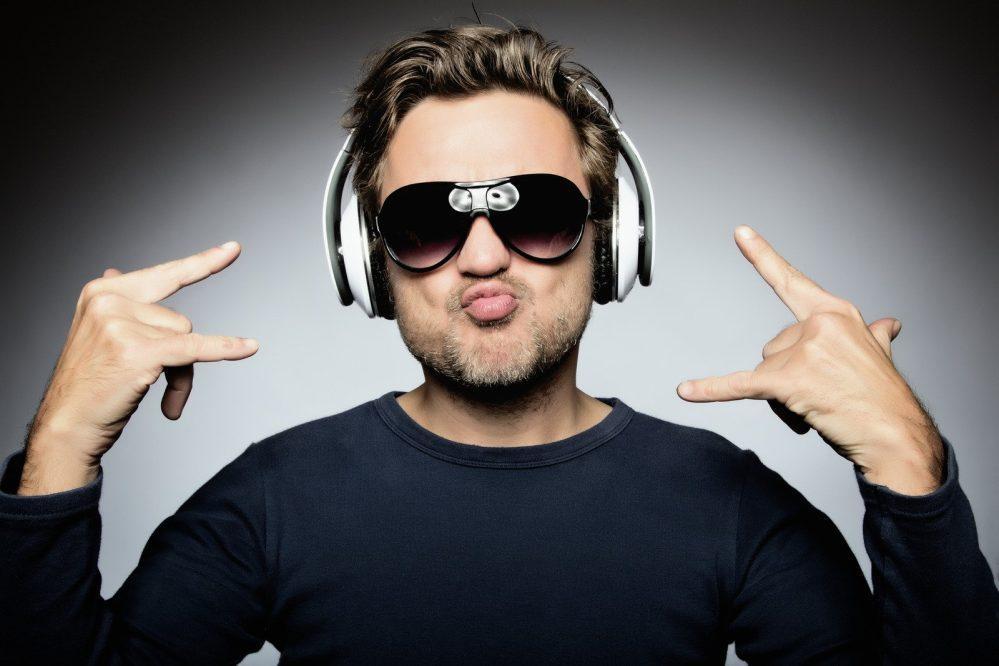 Listen up, lads, we've got a stag party idea that's a real hoot – a silent disco that'll have you dancing and singing like Irish music maestros! Get ready to dance to your own beat and create a night of silent hilarity!
A silent disco is where the stag do's meets the headphones, and trust us, it's a blast! Each lad gets their own set of headphones tuned to the DJ's playlist – that means you can switch between songs and dance like nobody's watching!
But here's the best part – no need to shout over loud music! It's all about the banter and whispers, creating a unique and immersive experience for your stag weekends that'll have you laughing and grooving together!
Drinking Games!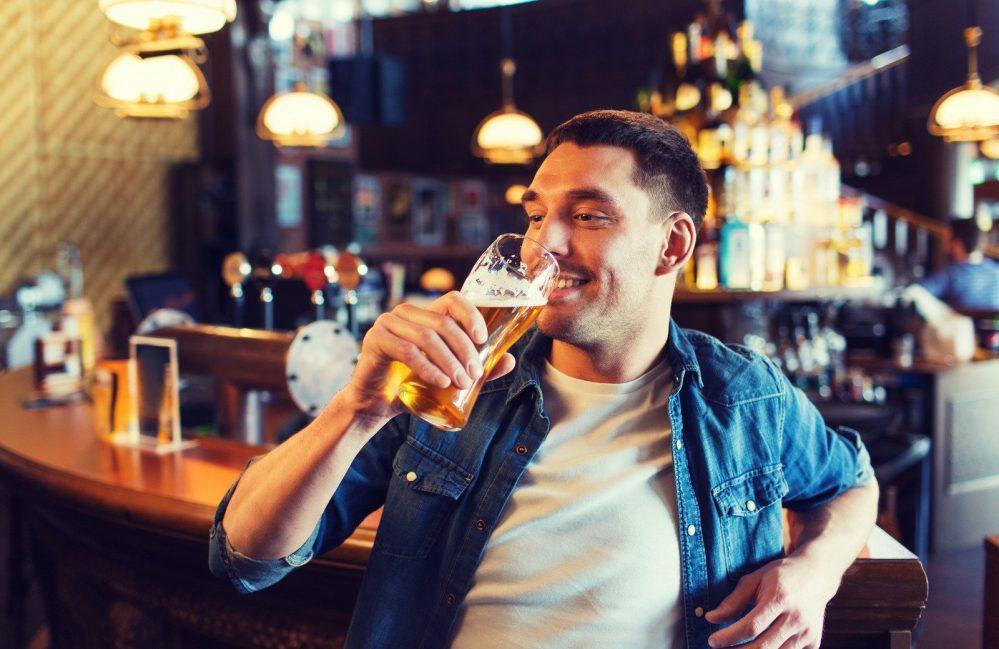 Get the party started with drinking games – the ultimate stag party idea that'll have you lads cheering, laughing, and bonding like true Irish mates! Classic or unique, these games are fun activities to keep the craic going. Remember to drink responsibly and stay hydrated between rounds – we want you to have a legendary time without losing the plot! Let's add some twists and custom rules for extra fun and make this celebration one for the books!
High-Octane Adventures
Paintball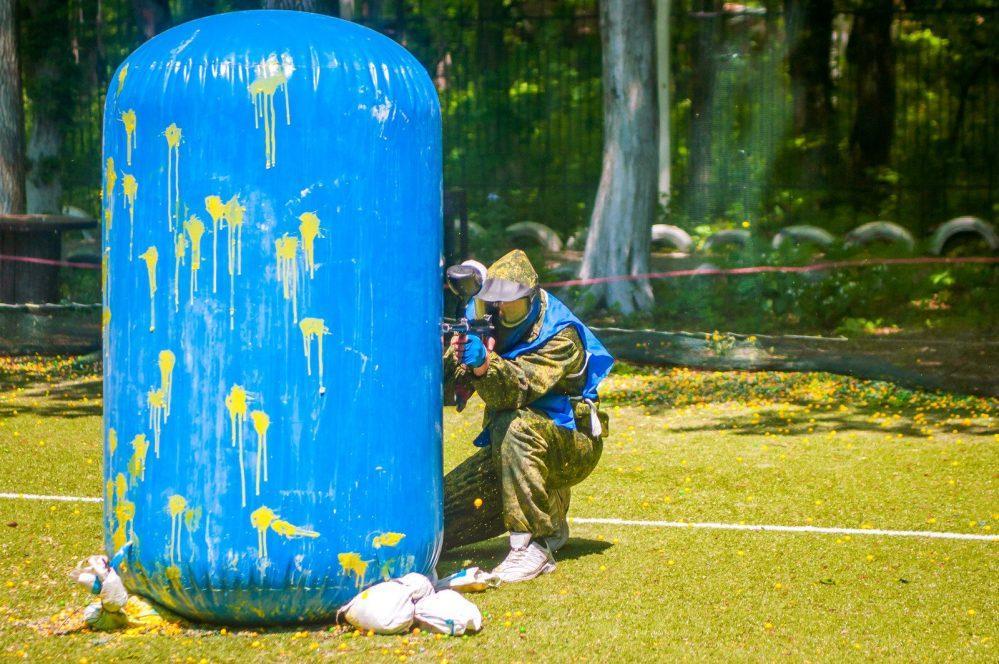 Attention, adrenaline junkies and thrill seekers! Time to gear up for some epic paintball action – an incredible stag party weekend idea that'll have your stag groups feeling like warriors of color! Get ready to dive into the paintball battlefield and unleash your inner heroes!
It's one of the outdoor activities where the craic meets combat, and we're all about embracing the adrenaline rush that comes with it. Duck, dodge, and aim for victory – it's a healthy competition thrill like no other!
But safety first, boys! We've got you covered with all the gear and rules to ensure a safe and enjoyable experience. Protective masks, chest protectors, and sensible rules – it's all part of the paintball battle plan!
Now, here's the battle strategy – split into teams, work together, and take on thrilling paintball battles! It's all about camaraderie, teamwork, and making memories that'll have you laughing and boasting over pints!
Go-Karting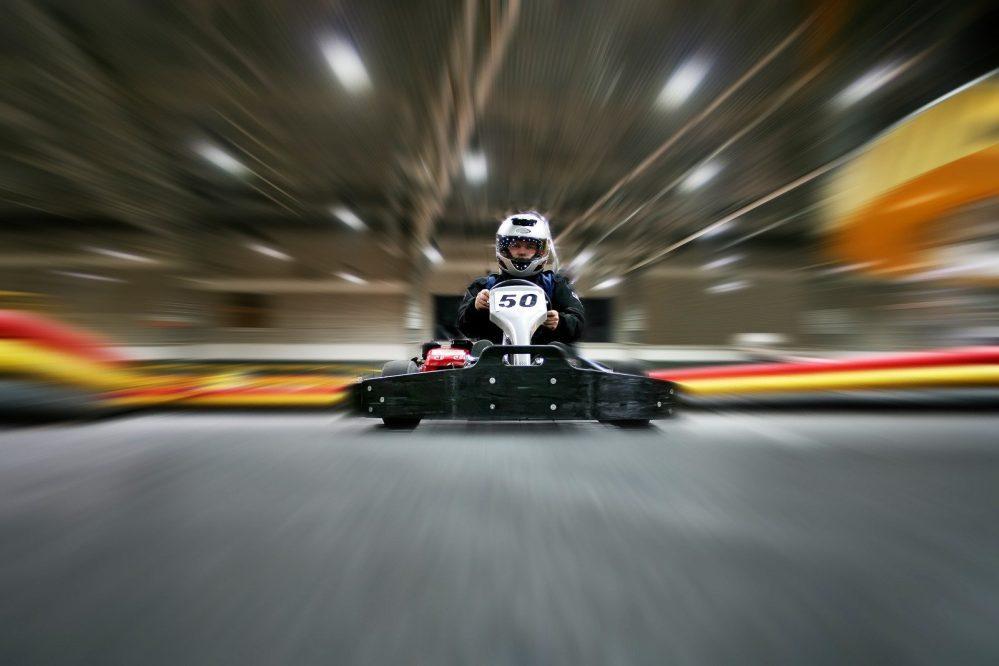 For our stag party activities finale, buckle up and get ready to rev those engines with some go-karting. It's one of the stag do ideas that'll have you racing like Irish speed demons! It's time to channel your inner Formula One champions!
Go-karting is where the craic meets the fast lane, and we're all about the adrenaline rush that comes with it. Feel the thrill as you zoom around the track, leaving rubber behind like true petrol heads!
But here's the best part – it's not just about the racing, it's about the banter and friendly competition. Who's going to be the king of the track? It's time to find out!
Stagit: Your Gateway to Stag party and Unforgettable Memories
Alright, lads, the party's on! Book now with us here at Stagit and let's make your stag party a legendary celebration. From Carrick-on-Shannon to Kilkenny, Galway, and beyond, with these ultimate stag party ideas, the groom-to-be and your mates are in for an unforgettable adventure! So, don't wait, get the craic going and create memories to last a lifetime! Cheers, lads!
Looking for the perfect destination for your stag party in Ireland? Explore a wide range of exciting options with Stagit!
Stag Party Ideas: DIY Stag Do Survival Kit
Stag parties usually don't involve too much fuss; men tend to lean more towards the simplicity of going out and getting drunk, as opposed to putting any thought into frivolities such as party favours or decorations. While we at Stagit can respect this, we simply cannot ignore the fact that there's a massive amount of brilliant stag party ideas waiting to be put in motion. One such brilliant idea is the DIY Stag Do Survival Kit. For anyone who's been to a stag party, we all know they can get a little… chaotic. Drink gets spilled, lads go AWOL and everyone wakes up worse for wear. So, why not throw your boys together a mini survival kit to ensure they come out the other side of your stag party alive? As far as DIY stag party ideas go, this one is the cream-of-the-crop. It takes minimal effort but has maximum effect. Below, we've put together a list of suggestions for your survival kits.
Mini bottles of alcohol
Provide your pals with a tiny, shot-sized bottle of their individual favourite alcohol to add a personal touch! Or, pick something like Jagermeister, throw in a can of Red Bull each, et voila – Jagerbombs all round.
Cigars
Class it up and make your grooms-men feel like gangsters with a high-end cigar for each of them. Cigars are a fantastic little party favour for your guests to enjoy, and it'll make them feel special. You want the lads to feel special, don't you?!
Wet Wipes
For any sticky situations that may occur throughout the night, it's always good to keep a packet of wet wipes handy. Food dropping, drink spillage, vomit-related incidents… wet wipes are just common sense. They will also come in surprisingly useful for wiping the shame off your face the next morning when you can't crawl to the shower.
Condoms
This one's pretty self-explanatory. Don't be a fool and wrap your tool lads. What happens on the stag party doesn't always stay on the stag party, unfortunately (looking at you, chlamydia) and in this day and age unprotected sex is really just silly and inexcusable. Do the single lads a solid and slip some rubbers into their kits. 
Paracetamol and Water
Stick a couple of paracetamol in the kit in anticipation for the next morning. A lot of sore heads will be silently thanking you as they wash their painkillers down with half a gallon of water, expressions of utter relief on their tired faces. You're such a good friend!
Gum
Just because one of you is getting hitched doesn't mean the lads can't go on the pull. However, no self-respecting young man would ever attempt to chat up anyone with smelly pint-breath, or – god forbid – pukey breath. You probably don't particularly want to get a whiff of that either! A packet of gum in everyone's kits is just generally a wise idea.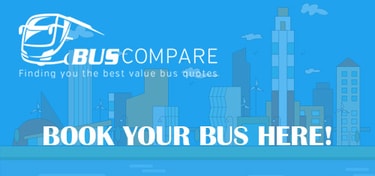 Taxi numbers
Before you set off on your stag weekend, first you must do a little bit of research. Make a list of a couple of taxi services in the area you'll be partying in, and make sure everybody has a copy of them – that way if anybody goes AWOL, they won't be lost in an unfamiliar place with no idea how to get back to the accommodation. It works a whole lot better than the buddy system!
Snacks
Throw some snacks into the Survival Kit in case anyone gets peckish during pre-drinks. Snacks are also guaranteed to improve hangover-induced narkiness by at least 80%.*
*(fact extracted from personal experiences with vodka-hangovers and multi-packs of crisps.)
Disposable camera
Nowadays, there's no fun in spontaneous photos. At the touch of a button you can see the picture straight away, taking the mystery out of seeing photos after a wild night. Give all of your grooms-men a disposable camera to use up during the party. Send them all off to be developed, meet up in the pub the next week and have a good laugh at the state of yourselves. 
Body Spray/Deodorant
Packing in a little can of deodorant is never a bad idea, especially when taking on a stag party of epic proportions. Make sure nobody is dancing all night with pit-stains on their good shirt by providing them with the solution before they even need it. (Note: may come in handy the next day for those of you too ill to partake in bathing. We've all been there.)
So, now that you know what you've got your survival kits sorted out, it's time to book the wildest night of your life so they can be put to use! Go ahead and get in touch with us so we can start planning a stag party that you'll never forget. 
If we've piqued your curiosity for all things stag-party, have a look at our list of Embarrassing Stag Party Ideas to gain a little inspiration for the big weekend.
All GIFS courtesy of giphy.com.
Embarrassing Stag Party Ideas (No Cameras!) – NSFW
Stag parties have certain aims and objectives that must be upheld: 1) to get drunker as a group than you have ever been in your lives and 2) to embarrass the groom-to-be as horrifically as possible. While we're pretty sure you guys can take care of the first one by yourselves, the latter involves a little bit more creativity. With that in mind, here is our compilation of the most embarrassing stag party ideas of all time. Pick your poison from the list below and begin preparing your evil plans to make your stag blush like a virgin in a whorehouse.
Little People Hire
As far as embarrassing stag party ideas go, this one is right up there with the best of them. Many stag parties opt to rent out a Little Person for the evening and handcuff him to the stag. You can ask him to dress in costume if you wish (we'd recommend kitting him out in the same clothes as the stag for maximum effect.) During the three hours they spend together, the little person has to do everything the stag does, including drinking. By the end of the evening, you'll not only be carrying the stag home, but his partner-in-crime should be fairly tipsy too! Okay, you might want to allow some cameras for this one because we won't lie, it's pretty hilarious.
Quirky Suits and Costumes
A very popular theme in the world of stag parties, silly suits and crazy costumes are sure to rev up the embarrassment factor. You could all choose to go in-costume as a group, or save this particular shame for the groom-to-be. An increasingly popular costume-choice for the stag is a delightful dildo number. A rather flattering outfit, it comes in varying shades of nude and works well when paired with a bright-red face. Get yours from amazon now and make sure your groom doesn't miss out on one of the most embarrassing stag party ideas since the dawn of time. He might feel like a bit of a knob (aaayyyy!) but the rest of the group will get a good laugh out of it.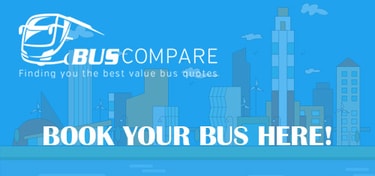 Male Stripper
A twist on the traditional stag party activity, why not leave your mate red-faced and raging with you by organising him a male stripper? Take some time prior to the stag-do to plant the seeds of shame with this one; keep dropping hints to the stag that you've organised him a lapdance from a fine female, ensuring that he'll be extra surprised when the beefcake you've booked walks through the door. (Maybe have a camera at the ready for this one too. You'll never want to forget the look on the stag's face.)
No-Show Stag-Do
This one only requires a little bit of pre-planning, and the best part is it's free. Tell the stag to arrive at the venue earlier than the rest of the crew, leading him to think you'll all be there at that time too. Let him stew there alone for a little bit, thinking that no one's showed up for him. (Cruel, we know.) The embarrassment of thinking he's dealing with a bunch of no-shows will quickly be swapped for the embarrassment of you and the lads barrelling through the door, twenty minutes late and roaring his name. This is one of the meaner embarrassing stag party ideas, but if it's executed correctly, the stag will see the funny side. (Hopefully!)
Accommodation "issues"
If you're taking the stag-party on tour, this embarrassing stag party idea is a must. When the group arrives to the accommodation, the best man/whoever organised the accommodation should take a couple of minutes to inform the groom that reception has no booking on file for the group. Enjoy the hilarious sight of him losing the plot for as long as you can keep a straight face, before finally revealing the truth. Nothing like a good old-fashioned blood-pressure spike to kick off a weekend of sessioning!
Roly-Poly
Another twist on the stripper idea, this one involves a little bit of cunning. First, you'll need two strippers; the typical type, and a lady of a slightly, er, larger persuasion. Let the groom enjoy a little bit of a show from the proper dancer, before having her blindfold him for his personal lap dance. This is where the curvier lady comes in. Have the strippers swap roles and let the larger lady provide the lap dance, before the big reveal at the end *ahem*. This will work particularly well if the groom has had a few drinks as his senses won't really be up to scratch, so he won't cop on to the trickery too quickly.
The Lamp Post
An iconic stag party tradition, the lamp post prank is one of the oldest, most embarrassing stag party ideas in the book. We've all seen it; some poor lad with his jeans around his ankles, scarlet-faced, cable-tied to a lamp post and left to his own devices. However, the fact that it's tradition doesn't mean it's not funny as hell for everyone involved… except the groom, of course. Just don't leave him there for too long or forget about him. It gets cold overnight, y'know.
The Mankini
Okay, so technically this one could have fallen under costumes, but it's just so funny we had to give it its own point. We'll finish this list of embarrassing stag party ideas off with a lovely costume suggestion – the humble mankini. Just take a moment and imagine with us; the entire group of you, strutting to the bar like gangsters, cigars in your mouths, ready to go wild… led by a man in a lime-green, ass-baring mankini. We can actually feel the future shame of the stag from here.